It seems like there's always something to do and somewhere to be.
I often think,
"Once I finish my to-do list, then I won't feel so stressed".
But as soon as one task is done, another quickly takes its place!
Sometimes life feels like an endless race. There are days when all the things I must do feel overwhelming. One look at my to-do list makes me want to crawl right back into bed.
Even worse, sometimes my tasks seem useless and boring.
I wish I was doing something more important, something more exciting, but instead, I'm folding mountains of laundry, wiping messy mouths, and scrubbing dishes.
Who cares if I get these things done?
Isn't there something better I could be doing for God's Kingdom?
God's Word gives me hopeful and encouraging answers when feeling overwhelmed or useless.
Read these 5 short Bible passages and maybe you will start to see your work in a different light.
1) Ephesians 2:10
For we are his workmanship, created in Christ Jesus for good works, which God prepared beforehand, that we should walk in them.
God has created us to do good!
Remember that the things God calls us to do are good things that bring glory and honor to His name.
2) Galatians 6:9-10
And let us not grow weary of doing good, for in due season we will reap,
if we do not give up. So then, as we have opportunity, let us do good to everyone, and especially to those who are of the household of faith.
Don't give up!
The world is tainted by sin. Work is hard, and our bodies get sick and tired.
Sometimes quitting seems like a good option.
But we know what's in store for us as God's children. He promises eternity in heaven, free from sin and pain, worshipping forever.
Don't give up, look to the reward!
3) 1 Corinthians 15:58 AMP
I love the way the Amplified Version puts this verse.
Paul exhorts believers to be "always excelling in the work of the Lord (always doing your best and doing more than is needed)."
Isn't that the way a Christian should work?
As we grow in the fruit of the Spirit and in the grace and knowledge of Jesus, working hard to bring glory to God should be the result.
I think most of us can think of someone we know who is always doing their best and doing more than is needed. And that person usually doesn't want glory for themselves, but points it back to God!
May we all grow to be that way in our work and in all of life.
4) Ecclesiastes 9:10
Whatever your hand finds to do, do it with your might.
Whatever your hand finds to do.
Whatever.
Even mundane tasks, even things that don't seem important...work hard at whatever you do!
5) Colossians 3:23-24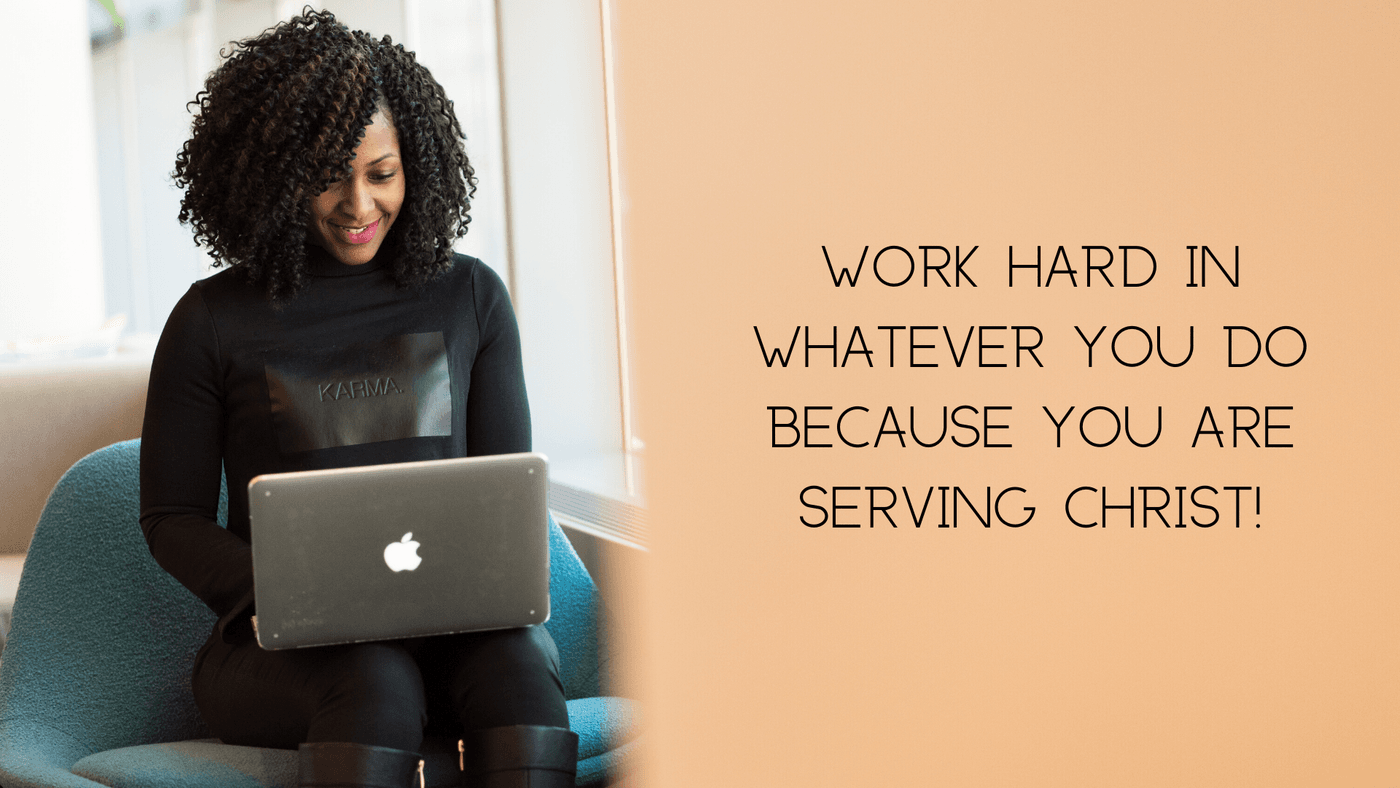 Whatever you do, work heartily, as for the Lord and not for men, knowing that from the Lord you will receive the inheritance as your reward. You are serving the Lord Christ.
Go back and read that verse again.
Do you see that?
Paul says work hard in whatever you do, because you are serving Christ!
When I'm sweeping the floor after dinner, I'm serving Christ.
When I schedule doctor's appointments, I'm serving Christ.
Work emails? Serving Christ.
Staff meeting? Serving Christ.
Oil change? Taking out the trash? Serving Christ.
Whatever you do, you are serving Christ!
4 Practical Ways to Find Joy in Doing Good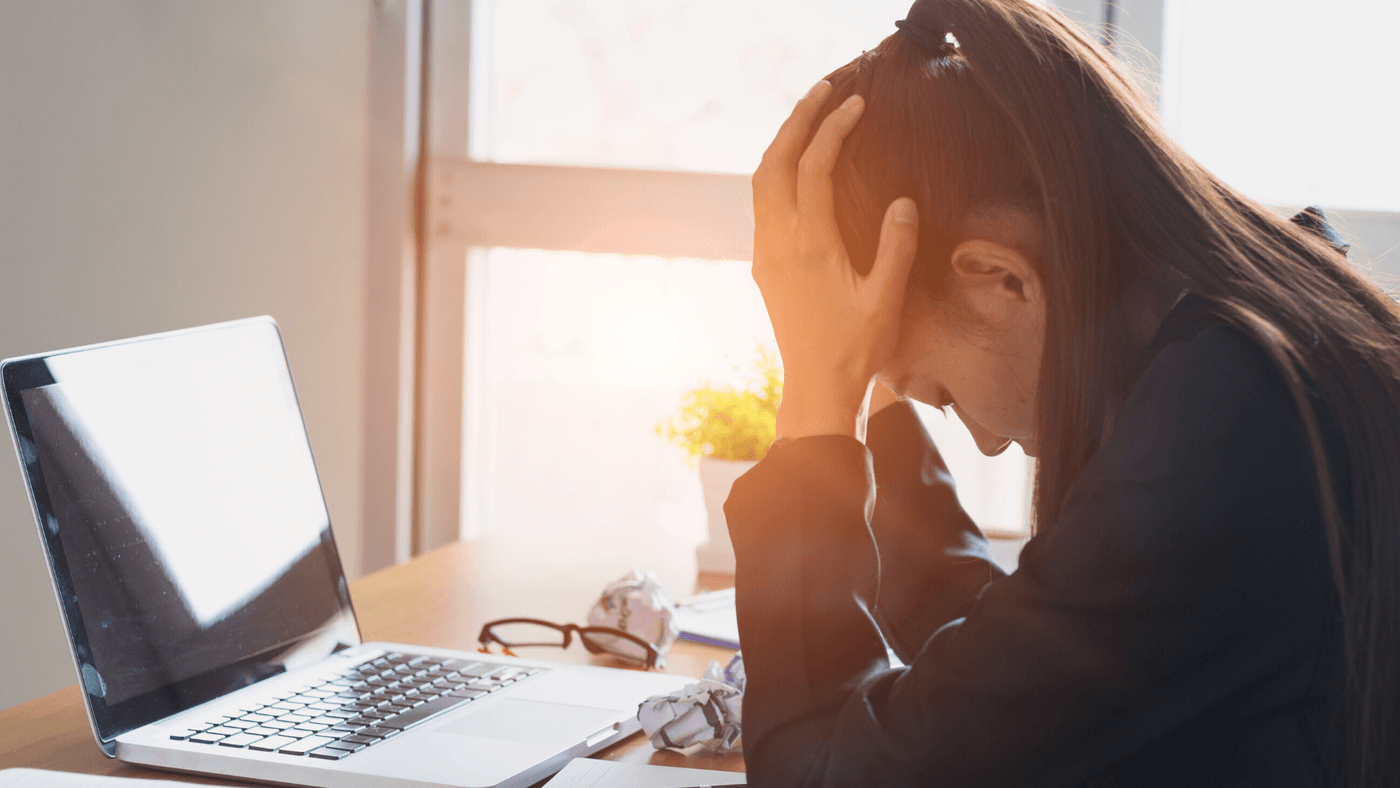 God's Word clearly shows us that He is pleased when we work hard and do good to those around us, but sometimes we'd just rather not.
How can we find joy in the work God has put before us? Here are a few ideas:
1) Thank God for the work he's given you
The tasks you need to do have been given by God!
He knows all about your to-do list and how you feel about it. Thank Him for what He's given, and watch your attitude begin to change!
2) Spend time in God's Word
Read it, think about it, memorize it!
I've been surprised how God has used my time reading the Bible this year to change my attitudes in areas I've been struggling.
Feeling overwhelmed? Meditate on passages about God's love for you.
Feeling useless or bored? Meditate on verses about God's plan, or about who God is.
Feeling lazy? Meditate on the fruit of the Spirit or the verses about work shared in this post!
God's Word is necessary for growth and change!
3) Think about the ways your work is service to others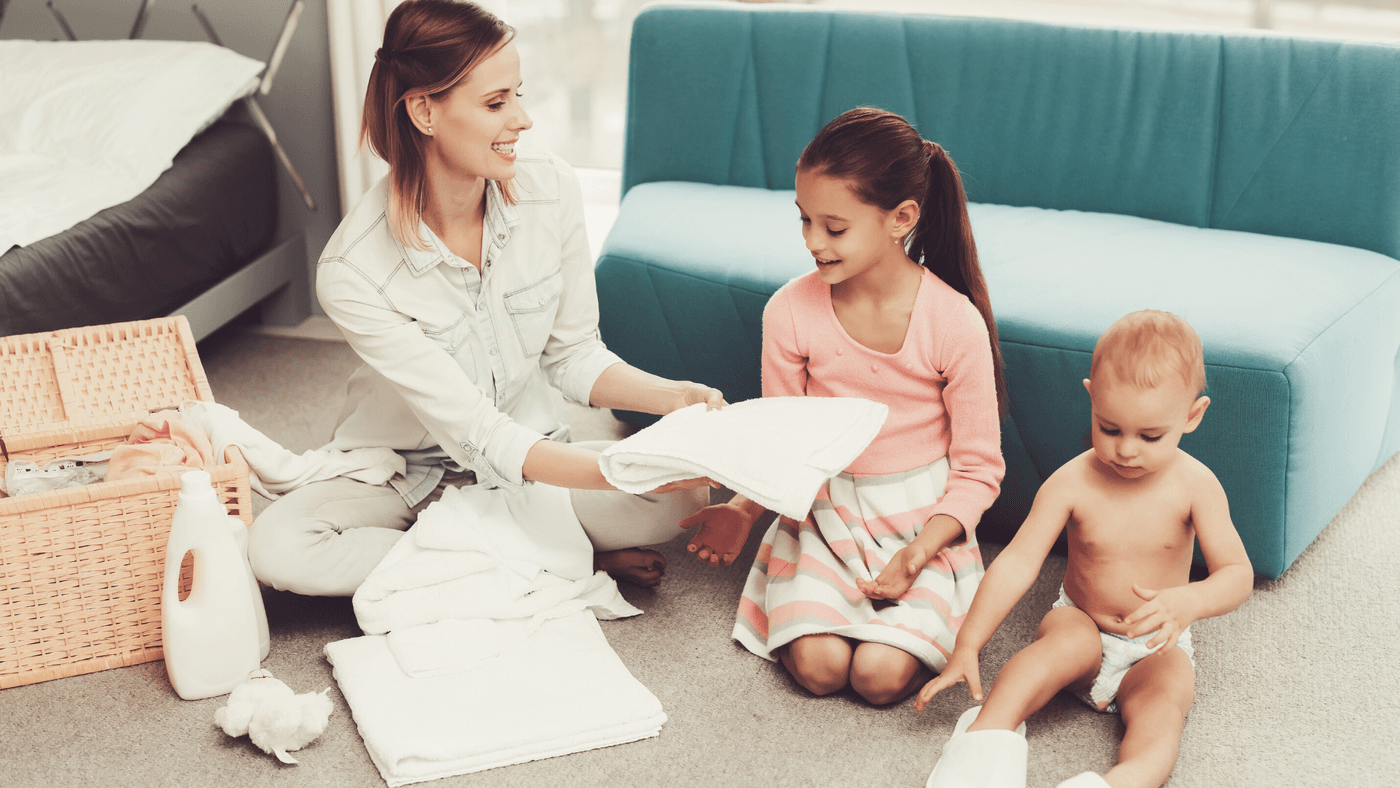 This helps me feel motivated.
If I think about how washing bedding gives my kids a clean and comfortable place to sleep, I'm much more willing to do it.
How do your different tasks help others? Think about it, and even write it down!
4) Schedule your time well so you don't feel unnecessarily overwhelmed and stressed
Time management has been a game-changer for me this year.
I schedule my week, and do the same tasks on the same days.
Now I don't feel stressed about when I will get something done- I've got it all planned out.
This takes away unnecessary overwhelm and allows me to focus on the task at hand, or on spending time with my family.
In conclusion
Working hard, serving those around us, finding joy in the tasks we've been given- this is what He wants from us.
So when you feel tired or stressed, when it seems like your to-do list never ends, remember...you were created to do good; you are serving Jesus with everything you do.
I love this beautiful old Saxon poem made popular by Elisabeth Elliot:
Fear not tomorrows, child of the King,
Trust them with Jesus, do the next thing
Do it immediately, do it with prayer;
Do it reliantly, casting all care;
Do it with reverence, tracing His hand
Who placed it before thee with earnest command.
Stayed on Omnipotence, safe 'neath His wing,
Leave all results, do the next thing.
When life feels overwhelming or your to-do list feels mundane, trust Christ and "do the next thing".
You don't have to get it all done right now.
You don't have to worry about the results.
You don't have to wonder if it will have a big impact.
God made you to do good, so just "do the next thing" on your list and find joy in knowing that you're doing what He created you for!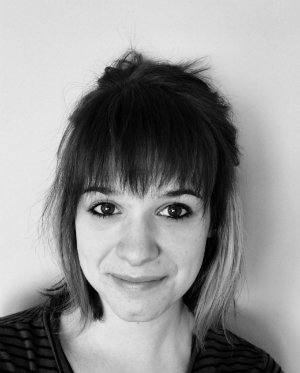 Alexandra is married to her high school sweetheart Tim and mama to MaryKate, Oliver, and Sunny. She earned her Bachelors in Music from Cornerstone University and enjoys teaching piano lessons and leading worship at Allendale Baptist Church. She is also a business owner providing social media management and marketing for local businesses. When she's not wrangling her active littles, she's probably drinking a latte or rearranging her living room. Again.