Another failed Bible reading plan
Last year, I made a New Year's Resolution to read through the Bible.
A lot of people in our church were doing it, and I wanted to join.
I stuck to it for a few months, but eventually I got behind, and the more behind I got, the more overwhelmed I felt about trying to catch up and finish the whole Bible.
I finally decided to give up on the challenge, and then felt guilty for quitting.
Does this sound familiar?
According to research done by the Barna Group, over 80% of Christians wish they read their Bibles more.
We know that it's good to read the Bible. We know that we should spend time in God's Word.
We feel obligated to complete a reading plan, or check off "bible study" on our to-do lists.
But we are also busy, tired, distracted.
We have work meetings to attend, kids to pick up from school, dinner to make, homework to do, bills to pay.
Life moves at a frantic pace, and it's all we can do to keep up.
Where can we find time to read the Bible?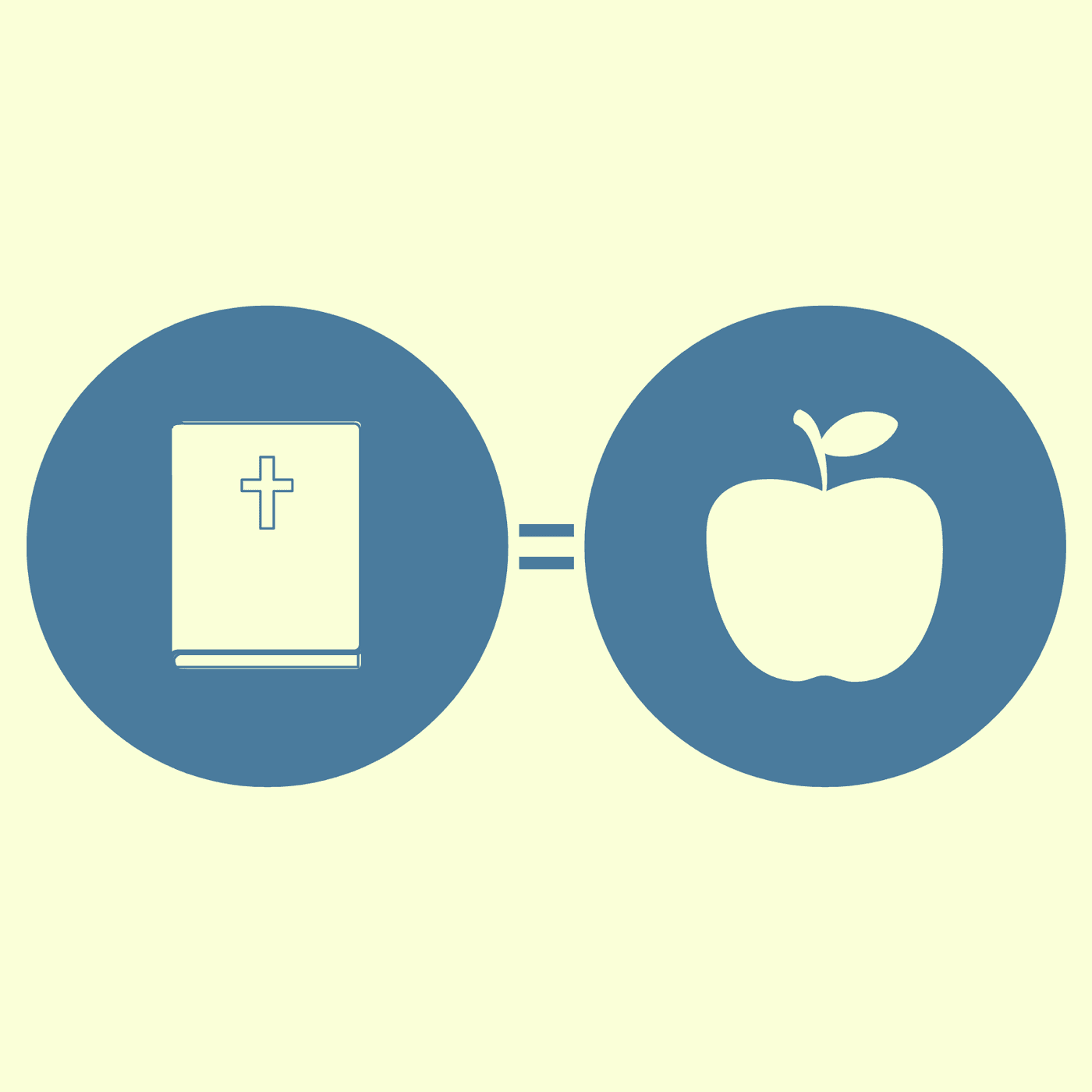 Why we fail to read the Bible
Here's the problem: We don't realize how much we need God's Word.
We know we should read it, but we don't feel our desperate need for its truth.
In an article for Desiring God, Rachel Jankovic writes,
We need God's word more than we need food. We are strengthened by it. We are equipped for every good work through it.
(Read more from Jankovic on reading the Bible here)
We can't survive without God's Word!
It's essential for growth and change.
It's necessary to guard against the lies everywhere around us.
It's the only way we can know God!
Christians, we can't underestimate the power of God's Word in our lives.
The Bible isn't simply a book we're obligated to read- it's the very sustenance that we live on!
If we begin to see the Bible this way, we will start to crave it!
When we truly believe that we must depend on God's Word for the survival of our souls, we'll make time to read and meditate on it.
Your words were found, and I ate them, and your words became to me a joy and the delight of my heart, for I am called by your name, O LORD, God of hosts.
-Jeremiah 15:16
Notice in this verse, Jeremiah says that God's Word became a joy to him and the delight of his heart...but how did that happen?
He found the words of God and "ate" them.
He read them and meditated on them. He learned them. Perhaps he memorized them.
He knew God's words!
The point is, before God's words delighted Jeremiah's heart, he spent some time with them.
We need to do the same.
Learn to love the Bible by reading it and thinking about it, by talking about it with your spouse and friends, by memorizing it, by listening to scripture-filled music.
Fill your mind with God's Word, and you'll realize how much you need it.
Meditate on the Bible, and you'll grow to love it!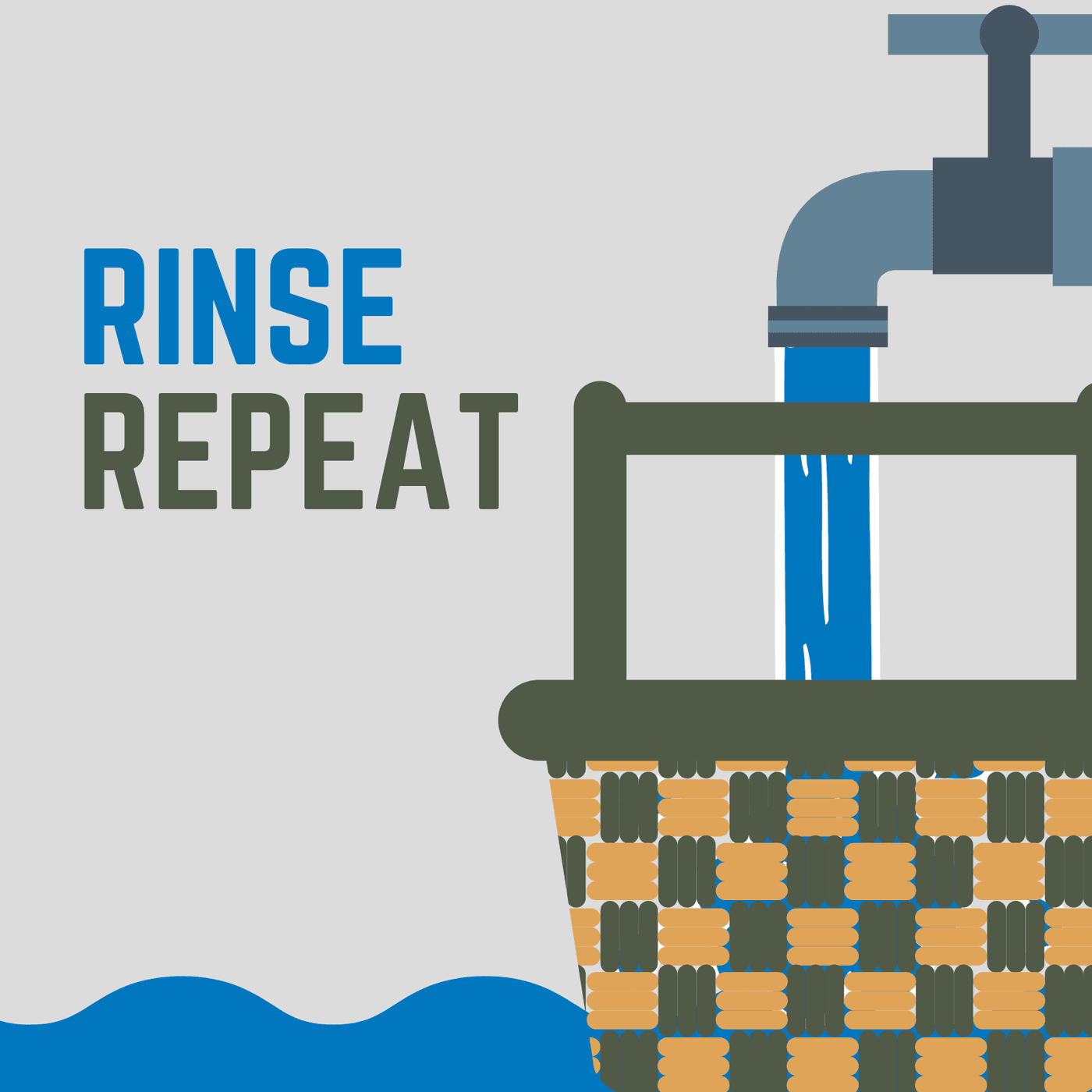 Ravi Zacharias tells a story about a man who had trouble reading the Bible.
He told his pastor that he just couldn't seem to retain anything after reading, and it seemed like a waste of time.
Instead of responding to the problem, the pastor handed the man a dusty wicker basket.
"Can you take this basket to the sink and fill it please?", the pastor asked.
The man was confused. "But it's a basket! The water will just leak out," he said.
"Please fill it for me," the pastor asked again.
The man went to the sink and tried to fill it, but the water just ran out.
He returned to the pastor and said, "See? It didn't work. I can't fill it."
The pastor responded gently, "But look how much cleaner the basket is."
Sometimes Bible reading feels tedious or difficult.
Some passages are difficult to understand, and our minds are easily distracted.
But God's Word cleanses our souls even when we don't completely grasp it right away.
In Isaiah 55:11, God promises that His Word is always working.
So shall my word be that goes out from my mouth; it shall not return to me empty, but it shall accomplish that which I purpose, and shall succeed in the thing for which I sent it.
Trust God's promise. His word won't return empty. It will accomplish what He wants!
3 Tips for Reading Your Bible
I joined the "Same Page Summer Bible Reading Challenge" this year, and it's really changed my perspective on reading God's Word.
These tips come from things I've learned from Rachel Jankovic and the other leaders of this challenge.
1) Just read it!
Somewhere along the line we got this idea that in order to read our Bibles we have to spend hours breaking down each verse and reading seven commentaries to go with.
In depth study is good and helpful, but many of us don't have time for it every day and so we just shy away from even reading our Bibles.
Read God's Word!
Just read it.
Whenever you can.
And when you get the opportunity to study it more in depth, go for it! But read your Bible daily! Just read it!
2) Find community
Ask a friend to read the same passages you're reading each day.
Now you have someone to talk with about your Bible reading!
My best friend is also doing the Same Page Summer challenge right now, and we've been encouraging each other as we go.
We'll text each other to see how our reading is going, and sometimes we FaceTime and talk about the passage we read and our thoughts about it.
Reading your Bible is more fun with a friend!
3) "You're not behind if you're reading today."
This is one of the main encouragements from Jankovic.
She explains that too often we let the guilt of getting behind keep us from reading the Bible today.
Just get into God's Word!
Anytime you read, it's a victory.
It is my hope that Christians see their desperate need for God's Word and grow to love it more and more!
Don't let failure to stick to a specific reading plan or schedule discourage you. Just read today.
Don't let guilty feelings keep you from God's Word. Just read today!
Read a chapter, even a few verses. Get into the Bible!
Don't worry about whether or not you can read the whole Bible this year- just read today!
And the more days you choose to get into God's Word, the more your appetite for it will grow.
Don't read the Bible out of obligation, read it because you're hungry for God's truth.
Note to readers - June 2019
The Same Page Summer challenge has been extremely helpful for me.
The plan is set up with catch-up days built in, and those leading it encourage you to simply read the passage for the day even if you're behind.
I'm not overwhelmed or stressed about reading in this format.
If you're interested in this challenge, you should check it out.
We're a couple weeks in, but that's okay. Just jump in!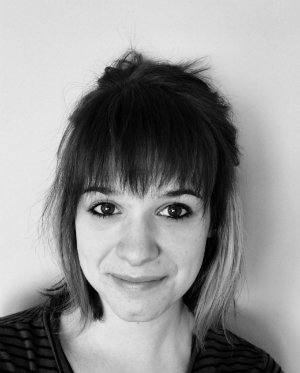 Alexandra is married to her high school sweetheart Tim and mama to MaryKate, Oliver, and Sunny. She earned her Bachelors in Music from Cornerstone University and enjoys teaching piano lessons and leading worship at Allendale Baptist Church. She is also a business owner providing social media management and marketing for local businesses. When she's not wrangling her active littles, she's probably drinking a latte or rearranging her living room. Again.