Prayer has always been one of the hardest habits for me to develop.
It's easy to pray when I'm in need or in pain (or want something) but I know those aren't the only times I should be praying.
1 Thessalonians 5:17 says we should "pray without ceasing".
Whether in the ups or in the downs of life, we are always called to pray.
But how?
How do I learn to consistently pray everyday, without ceasing?
Can I really grow in prayer and experience a closer walk with God?
Here's the good news:
Yes! We can all grow closer to God with prayer!
And like worship, there are many different ways to pray.
To help you grow in prayer, I'm not going to give you one specific prayer method.
Instead, let me share with you 9 different strategies, any of which can help you grow a healthy prayer life.
Here they are:
1) Pray alone in a quiet place
This is what most people default to when praying, and for good reason!
Praying while alone can be the best feeling in the world.
Fewer distractions keep our mind uncluttered and help us to concentrate
Next time you are alone, set your phone aside, turn off Netflix, and pray in silence.
2) Pray in nature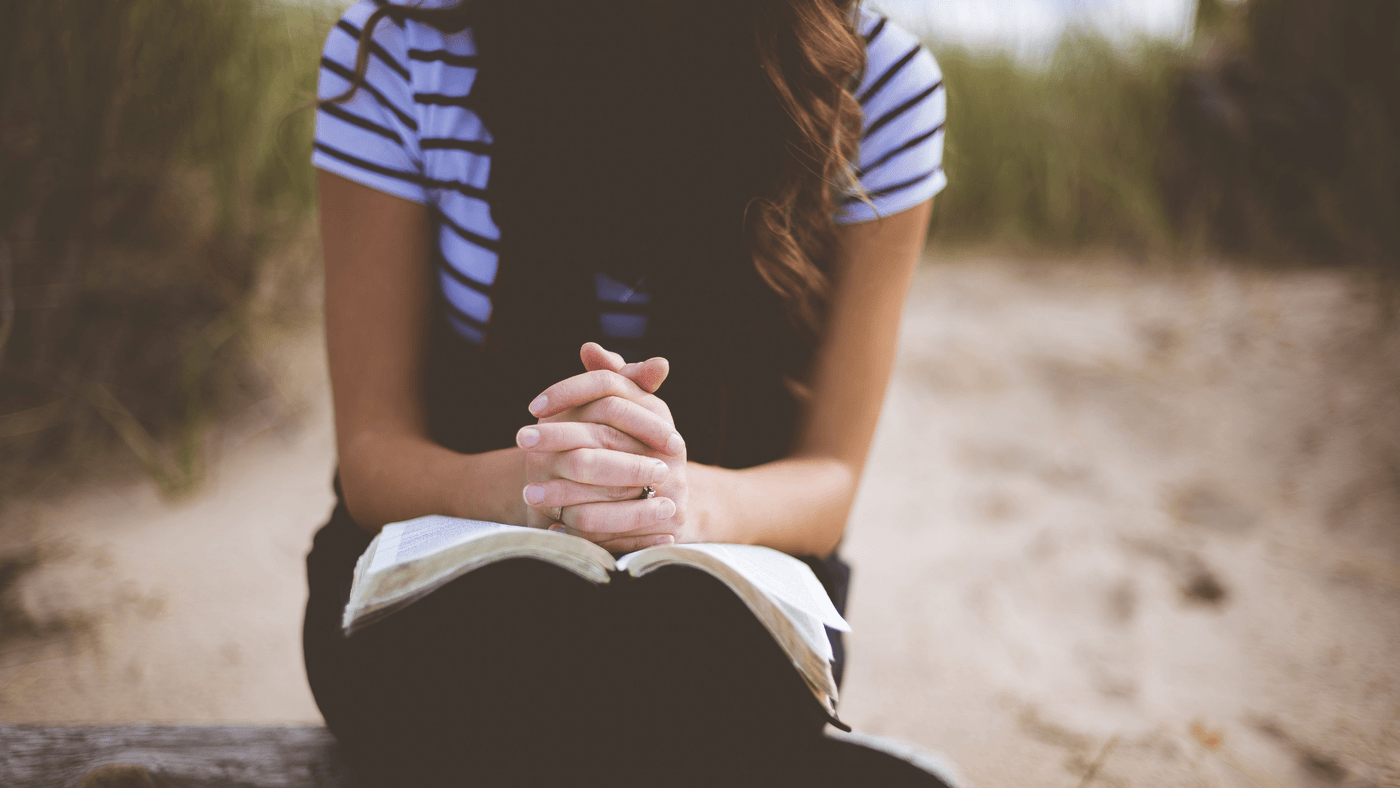 Where did Jesus go when he was about to face the cross?
He made is way to the Garden of Gethsemane.
It was common for our Savior to be in nature to talk to his Father.
Whether it was in the wilderness, a garden, or on a mountain, it was Jesus' practice to pray outdoors.
All throughout the Bible we see God leading people through the wilderness to guide them, teach them, and ultimately to draw them closer to himself.
The outdoors is a place to talk with God and to grow.
In the middle of His beautiful and glorious creation, it's easy to see Him in the midst of it all.
Spend time outdoors and thank God for his beautiful creation.
Walk in the park.
Sit by a stream.
Go for a hike.
And pray.
3) Pray with others
It is an incredible blessing to be in a small group of believers and lift each other up in prayer.
God promises in Matthew 18:20,
"For where two or three gather in my name, there am I with them."
The presence of God in deliberate, community-driven prayer can be powerful.
Since biblical times until now we lay our hands as a community upon others to bless them, commission them, and pray for them
Find a community that can pray with you and for you.
Get in a church small group.
Or just have a few friends over every week and take time to pray together.
4) Pray for an extended period
Studies say to really focus on a task takes about 20-25 minutes after a distraction occurs.
Having short prayers throughout the day is amazing for thanking God for the small blessings.
But to be focused on him in prayer for an extended period is an extraordinarily different feeling.
This past year I had the opportunity to be a part of a ministry team on campus that focused on outreach.
Part of the ministry was splitting our team in half, where one half helped lead a class for an hour and a half and the other prayed for them in the discussion they were having.
At first, thinking about praying for an hour and a half sounded hard.
(And to be honest, really, really boring)
But it actually became one of the most peaceful hours of my week.
It was hard, for sure, but the fight for my focus was worth it.
Next time your church has an outreach event, gather a group of believers beforehand to pray.
Or try to pray for everyone in your church directory (or a portion of it depending on the size of your church).
5) Do a prayer walk
Have a hard time sitting still?
Pray while walking instead.
This can be with a group or individually.
Find a good place to walk - your neighborhood, downtown, or around your church.
Walk around for 10-30 minutes and use the things you see to guide your prayer.
Pray for the people in the homes, the businesses, the churches.
Pray that Jesus will be made known to all and God will be glorified in these places.
6) Pray in a journal
When I'm in school, taking notes usually helps me to focus on what the teacher is saying.
Why not apply the same to prayer?
Many of my Christian classmates use this strategy and love it.
It helps slow down their thoughts and ensures they pray for every request they know.
7) Pray with a list
It can be hard to know what to pray for.
Either my mind is completely blank because of an unmemorable day, or an overload happened and I don't know where to start.
Having a list ready can help you to remember all the people you want to pray for and specific requests.
One type of "list" I use is a prayer app called Echo Prayer.
It helps me to organize different prayer requests I have for myself and others.
It also allows me to send myself notifications at certain times to pray for individual or multiple requests.
It helps me to focus during my time with God.
Not to mention it helps me to actually pray for people when I tell them "I'm praying for you."
Whether your list is an app or good old paper and pencil, just having a list can really benefit your prayers!
8) Use a Prayer Guide
Sometimes our prayers can get repetitive and start to feel like we're just saying words.
Using a prayer guide can help us to break out of our normal patterns and stretch our prayers.
Around holidays like Easter and Christmas, many churches and ministries release devotionals and prayer guides leading up to the holiday.
Also, here's a crazy idea.
What if we actually used the Lord's prayer as a guide?
Go through line by line and expand on the prayer.
Read "Our Father in heaven" and go on to thank God for being your Father.
Break the status quo of your prayers by following a guide.
9) Pray with images
I thought this strategy was strange at first, but during times when my thoughts are jumbled and distracted, I found that praying with images actually helps!
God's given us words to speak, but he also has gifted us with vivid imagination.
Know who you want to pray for, but don't have the right words? Picture them!
Romans 8:26-27 states,
"In the same way, the Spirit helps us in our weakness. We do not know what we ought to pray for, but the Spirit himself intercedes for us through wordless groans. And he who searches our hearts knows the mind of the Spirit, because the Spirit intercedes for God's people in accordance with the will of God."
Don't worry about having the right words, or sometimes any word!
Lend your heart to what it desires to pray for, whether with words or imagination.
God knows your heart.
Close to God, in prayer
One of the most common problems in human relationships is poor communication.
In order for any relationship to grow, there has to be good communication.
Well prayer is our communication with God!
Grow in prayer and your relationship with God will grow too.
Just like we are all gifted to serve in different ways, some styles of prayer will work better for us than others.
God loves to hear your prayers, your praises, your needs, and your confessions.
Talk to him.
Listen too.
Which prayer strategy are you going to try today?
By God's grace we have access to Him 24/7 through prayer.
That's an opportunity you don't want to miss.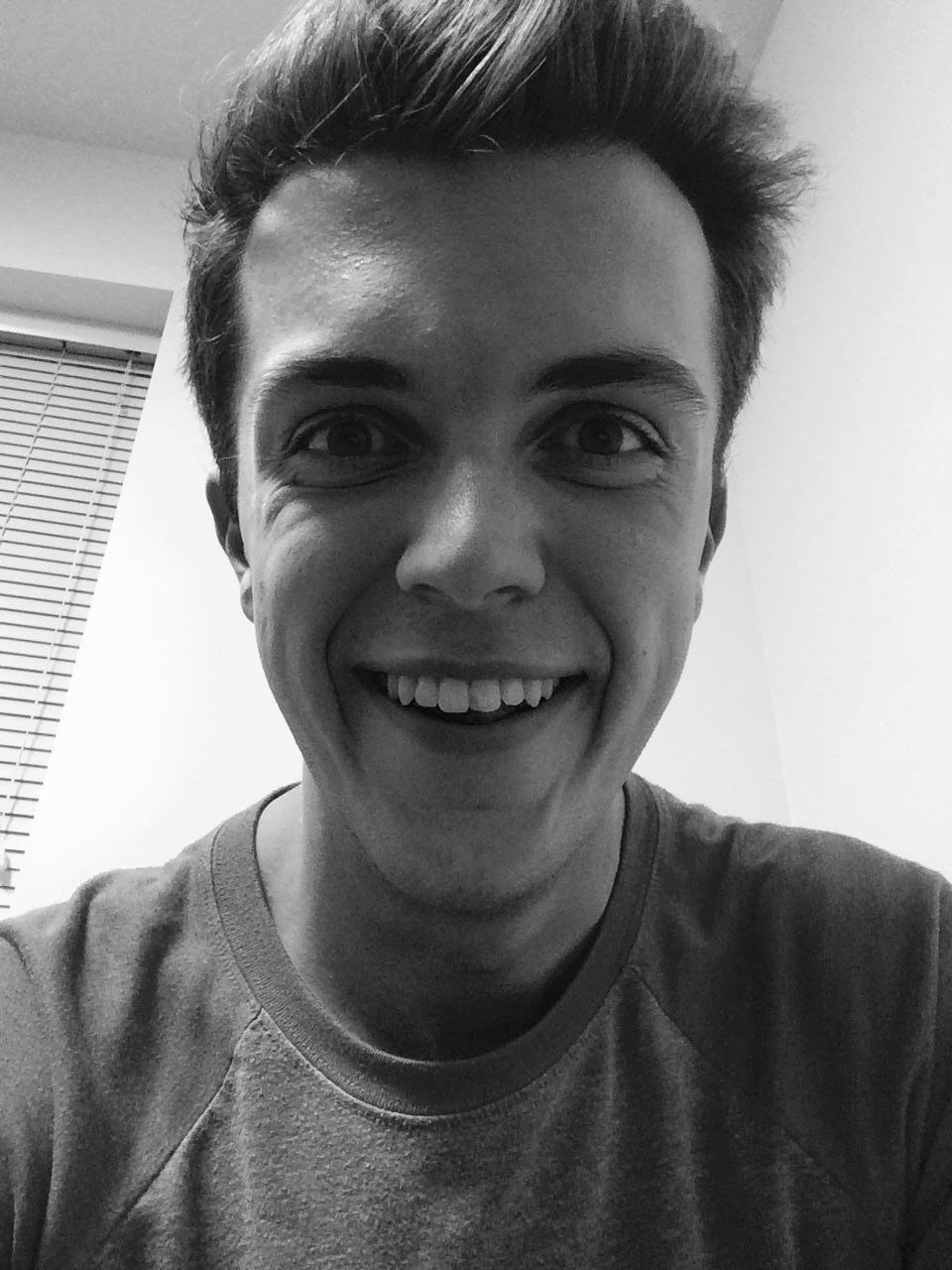 Luke is currently a Senior at Grand Valley State University where he is studying Computer Science with a minor in mathematics. He loves being with friends at college but loves being home with his family and fiancé too. He doesn't know what's going to happen in the future but is excited to see God move and work in his life.