Welcome
Thanks for taking the time to see who we are and what we believe at Allendale Baptist Church. Get to know our leaders, listen to a sermon, and even check out our blog. We don't believe in luck or chance, rather we believe in "God appointments." He led you to this site and we pray He leads you to the right church family soon. God bless you!
In Christ,
Pastor Mark
Service Times
Our service starts at 11:00am on Sundays. Before our service we also have Equipping Classes at 9:30am
See our equipping classes here
Location & Directions
Allendale Baptist Church worships at our Love INC Connection Center on Sundays.
You can find Love INC near Life Stream Church at 6633 Lake Michigan Drive (M-45).
Follow the link to find Love INC on Google Maps.
Please use the front entrance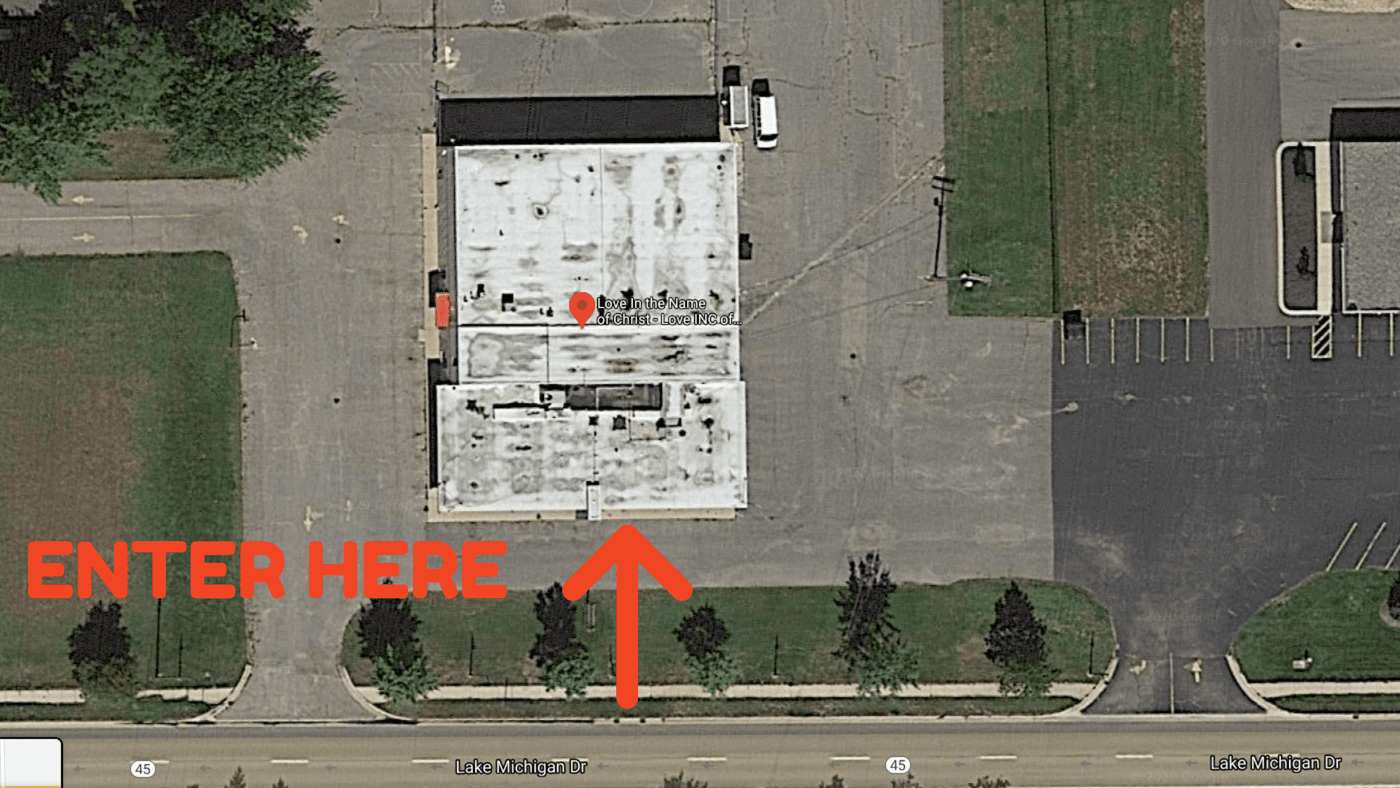 What can I expect?
How long is an Allendale Baptist Church service?
Our services run about 90 minutes in length.
We start our services with some brief announcements and then we sing about 4 worship songs. Our worship style always includes a mix of contemporary worship songs and classic hymns.
After the music portion of service is complete, Pastor Mark shares a 45-minute, expository sermon grounded in the scriptures.
What's the culture like at ABC?
People often remark about how friendly our church is. We have a strong sense of unity and you will see people of all ages and in all stages of life. Anyone is welcome to come to church dressed as they feel comfortable.
What about my kids?
We believe that kids should love coming to church and do our best to make sure they also receive biblical teaching along with a lot of fun. We have childcare during equipping classes as well as our services.
We have a 0-5 room with a lesson and activity for older kids, and a 6-11 Children's Church (children's church kids participate in the service during worship and then are dismissed before the sermon).
The other thing we make a priority is your children's safety. Our security is top-notch so that you can be free to learn and worship without worrying about your children.
See more about the Allendale Baptist Church Kids Ministry here

What about COVID-19?
COVID-19 is a dangerous virus and we encourage people to be safe.
For many people and especially those who are at-risk, the safest option is to watch the service on video which we livestream and then publish on Facebook and YouTube.
The Michigan health department encourages people to wear masks, however, we leave the decision to wear a mask up to any family or individual who comes to our in-person service.
If you are showing any symptoms of sickness such as fever, coughing, or runny nose, please stay home and join us on our online service.
Any Questions?
We would love to hear from you. Email us at [email protected] or call during office hours at (616) 892-6300 and we will get back with you right away.

Want to know more?
Here are some other pages you might be interested in:
Testimonials from Google Reviews
"Allendale Baptist Church is a place of exemplary preaching and loving fellowship with Spirit-driven ministries for all ages. After one visit, we were hooked!"
Laurie Rolfe
"Pastor Mark faithfully teaches the truth of God's Word in a way that is applicable, understandable, and accurate. The people are authentic and very welcoming! The youth group teaches the kids how to love and live like Jesus with A Lot of fun! So glad the Lord brought us here!"
Jim Grifhorst
"Great Bible based preaching, friendly caring people, awesome youth group!!!!"
Sarah Demott
"As a recent GV student, ABC took me in and made me feel accepted in a location away from home while allowing me to hear and learn the word of God. I would highly recommend for anyone looking for a new church around the Allendale area!"
Luke Bassett
"What drew us to the Allendale Baptist was the strong expository preaching. They truly value the Word of God. We have been going there for almost two years and are continually moved by the love and devotion the congregation has for each other and the Allendale community."
Ryan and Stephanie Warnock