Meet our leadership
Say hello to the leadership team at Allendale Baptist Church.
Got questions? Email us at [email protected]
Staff
Mark Green - Lead Pastor
Mark has been pastoring for over eighteen years, beginning as a youth pastor, moving into an associate pastor role, and then became the executive director at Love, INC Tri-Cities for two years. He has been the senior pastor here at Allendale Baptist Church for four years. He met his wife Angie in 1987 when they both worked at New York Carpet World. They have three children, two granddaughters, and two grandsons. Mark enjoys spending time with his family, reading, and running (not at the same time). He also has a strange affinity for Barney Fife. You can listen to Mark's sermons on our sermon page. (See below)
Tim Arndt - Administrative Assistant
Pastor Mark describes Tim as the information center of Allendale Baptist Church. He plans events, runs the church website and social media along with whatever else needs to get done. Tim met Alexandra in middle school and now they are happily married. Their kids MaryKate, Oliver, and Sunny keep their little home full of joy and laughter (and of course some crying). Tim has a passion for apologetics and serves as the chapter director for Ratio Christi at GVSU, is a team leader of Apologetics 315, and runs the Michigan Apologetics Network. At 6'6", Tim is the probably largest Filipino you will ever meet.
Elders
Jesse Carrell
Jesse serves in our youth group and also leads one of our worship teams. He teaches for Zeeland Public Schools, and counts it an honor to teach minds and impact hearts of fifth graders. He and his wife Lori have four children, Aubri, AJ, Alex, and Andrew.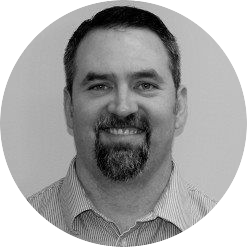 Ron Sias
Ron leads our youth group here at Allendale Baptist Church. He and his wife Jennifer met at a Christian bookstore. Ron and Jennifer adopted their two children, Alex and Diana, from Kazakhstan. Ron works as a Realtor in the Allendale area, and he and his family have lived here for over fifteen years. Ron is currently on Sabbatical.
Bob Searles
Bob helped to restart Allendale Baptist Church more than 10 years ago. Since his retirement, he has enjoyed living near so many of his children and is often seen visiting his grandchildren at their jobs. Bob is always ready to share a funny story, a good joke, and most importantly, good Biblical wisdom.
Dave Van Enk
Dave served as Allendale Baptist Church's first deacon, and looked after our building and grounds. He is now an Elder and still helps guide the deacon team. He has lived in the area for over forty years and after many years of owning his own woodworking company, he is finally easing into retirement. He and his wife Corna have five children.
Jim Clay
Jim has been happily married to his wife Rosalyn for over 45 years, and is blessed with a son, a daughter, a son-in-law, and two grandchildren. He has a Master of Divinity from Central Baptist Theological Seminary in Minneapolis, Minnesota. He is also an Associate Chaplain at the Ottawa County Jail for Forgotten Man Ministries.
Want to meet with an elder? Click on our "Connect with us" page below
Building Committee
Brian Sinnott - Building Committee Chair
Brian works as a civil engineer, managing and designing sites for land development projects. He and his wife Deanna met in middle school youth group and were married while in college. They have two children, Rachel and Sam. The Sinnotts have lived in Allendale since 2004. Brian has been an elder at Allendale Baptist Church and is currently taking time off to lead the building team.
Deacons
Mike Christy
It is hard to think of a ministry that Mike is not a part of. Beyond serving as a deacon, Mike helps with setup/teardown, and is involved in jail ministry. Mike lives with his wife Conni, his daughter Abby, and their dog.
Steve Berghorst
Steve helps with the setup/teardown, usher, and security teams. He has lived in the Allendale area all his life and met his wife Vickie on a blind date. They have a son and daughter and 1 granddaughter. He works at a tool and die shop building metal stamping dies. He enjoys hunting for deer and riding his mountain bike on the trails.
Fred Van Wort
Fred is always around to help with miscellaneous projects such as setting up tables and chairs and fixing just about anything! He and his wife Sue moved to West Michigan a couple years ago, and are enjoying getting to know the area. Fred is a veteran and a retired design engineer. He enjoys old cars, working outside, and spending time with his grandkids.
Ron Potgeter
Ron is retired and teaches in our equipping classes. He and his wife Lynne have three children and several grandchildren. Ron has lived in the Allendale area for over 65 years and has been following Jesus since 1965.
Music Ministry
Tim Martin - Worship Service Director
Tim oversees the sound teams and helps the praise teams to prepare well for the service. He has lived in Allendale since 1969 and works at a shop building models and prototypes for the office furniture industry. Tim and his wife Renee have two daughters, Laina and Charlotte.
Alexandra Arndt - Music Ministry Coordinator
Alexandra helps with worship team planning. She is married to her high school sweetheart Tim and mama to MaryKate, Oliver, and Sunny. She earned her Bachelors in Music from Cornerstone University and enjoys teaching piano lessons and leading worship at ABC. When she's not wrangling her active littles, she's probably drinking a latte or rearranging her living room. Again.
Conni Christy - Visual Team Leader
Conni oversees the visual and video portion of our Sunday services, Family Chats, and other projects as they come up. Conni is married to Mike and they have 6 children and 9 grandchildren. Conni and Mike are very involved in the connection group ministry and are involved in various other ministries outside the church. You can contact Conni at [email protected]
Children's Ministries
Rebecca Allen - Children's Church
Rebecca is wife to Chad, her husband originally from Nebraska. They found each other online and were married on their sixth "date". Rebecca is now a stay-at-home mom to Emily and Jack, along with a 100-pound yellow lab named Bo and an obese black and white cat named Gus. Rebecca specializes in organizing "stuff", rearranging furniture, and the endless pursuit of finding the BEST chocolate chip cookie recipe!
Mandie Grifhorst - Pre-K
Mandie is a lover of Jesus, and her husband Jim. Mandie has the privilege of staying home to care for their 4 kiddos, and to serve in BSF, and to do the books for her husband's business. Mandie adores camping with her family, reading, and the beach. (Combining all 3 make pretty much the perfect day in her opinion!) Mandie has a passion for teaching children the Truth of God's Word and cultivating a love for Jesus and His Word within their precious hearts.
Amy Vissers - Nursery
Amy heads up our Nursery Ministry. Amy and her husband, Matt, have been married for 17 years. They have three, active boys, Braydon, Logan and Tyler. She has worked in the Allendale Public school system since 2011 and is currently a Secretary at Springview Elementary.