Growing up, this question has plagued my thoughts consistently. I go to Christian events and talk to fellow believers and hear about them enduring past trials far beyond what I've gone through in my own life. It made me feel as though my testimony wasn't significant enough to tell others. Finally, this past week, I started thinking hard about why I can, and should be sharing my testimony.
The Power of Sharing Your Story
A week ago, I and 29 other individuals from Grand Valley had the opportunity to travel to Orlando Florida to do work in a rural community there. We helped play with kids, did some manual labor, and showed love to locals while we were down there. One of my favorite parts was how we ended every day.
Each evening, some of the students in my group shared their testimonies. I've never felt so close to a group of people so quickly. Whether their story was long or short, whether it was full of trials or seemed rather simple, there was always a struggle in their life that God helped them through. I felt closer to every single person after this trip as a result of that.
Part of that closeness came from me telling my story. As I did, I realized telling a testimony wasn't entirely about the details but being humble and vulnerable in telling my pains and struggles. I had to trust my friends with the deepest parts of me, and they responded back in grace and love, which made me feel valued.
Jesus Valued His Testimony
While I reflected on this feeling, I also started thinking about Jesus' story. He came from heaven to Earth as a baby and grew up with his mother and father as a carpenter. That's about all of what the bible shares of Jesus' history up until the point He started performing miracles. Yet, once he started his ministry, he proclaimed the word of God in bold faith.
In John, Jesus says the words "I am the bread that came down from heaven", meaning, he came from being with God (John 6:41). But people remembered who Jesus was growing up, and said "Is not this Jesus, the son of Joseph, whose father and mother we know? How does he now say, 'I have come down from heaven'?" (John 6:42). His physical testimony deterred some of the audience, but Jesus embraced his spiritual testimony to say he was sent by God. He didn't have an amazing conversion story, but he had the passion to declare truth to all who would listen.
My Story Isn't About Me
This mindset changed the way I think about sharing my story. It's not a story about my glory, it's a story for God's glory. Luke 15:10 says "there is joy before the angels of God over one sinner who repents". If angels are celebrating over the choice I made to turn from sin and pursue God, that's a story worth telling.
So, because of this, let me tell you my shortened testimony. I'm a sinner who was pursued by God and loved by him when I loved myself and didn't know him. I've betrayed him one thousand times over and he's forgiven and loved me one thousand times more. I'm not perfect. I never will be. But I have a calling to tell others of his everlasting and bottomless love. Because of Jesus, I am a child of God. This is my testimony.
What's your story?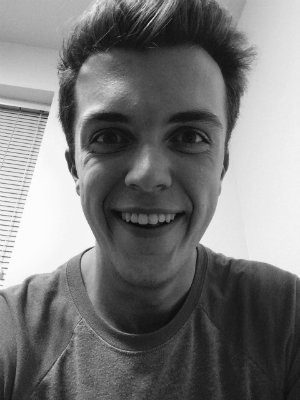 Luke is currently a sophomore at Grand Valley State University where he is studying Computer Science with a minor in mathematics. He loves being with friends at college but loves being home with his family and girlfriend too. He doesn't know what's going to happen in the future but is excited to see God move and work in his life.
Subscribe to ABC Voices!