Sometimes, life feels like an endless series of to-do lists. We get up, go to work, do our grocery shopping, clean the bathroom, do the dishes, and mark things off on our mental list, feeling accomplished for having finished another task. It keeps us organized and keeps our days moving forward.
Unfortunately, this mentality of to-do lists sometimes leaks over into our life as Christians and into our relationship with God. We may find ourselves ticking off the "tasks" of going to church, reading our Bible, tithing, or praying through a list of people we know, feeling as though because we have done these things, we are "good" Christians. And these are good things to do: we are called to be in community with other believers, to meditate on the Word, to be give cheerfully out of how we have been blessed, and to present our requests to God (Hebrews 10:25, Deuteronomy 11:18, 2 Corinthians 9:7, and Philippians 4:6). But when life gets busy, or we get distracted, it's easy to fall back on these as "rules" for how we ought to live, and end up following them not out of love for God, but out of a sense of legalism.
Legalism is not what God wants for us in this life. In fact, it's not what God has ever wanted for us, even when we look back at the Old Testament and read the Ten Commandments and page through the extensive explanations of community conduct in Leviticus. What God has always been after is not our actions, but our hearts.
This might sound odd, or even a bit controversial – doesn't God want us to obey and do what God says? The answer to that is, of course, "yes." But Christianity is a little more nuanced than ticking good deeds off a holiness to-do-list.
The Minor Prophets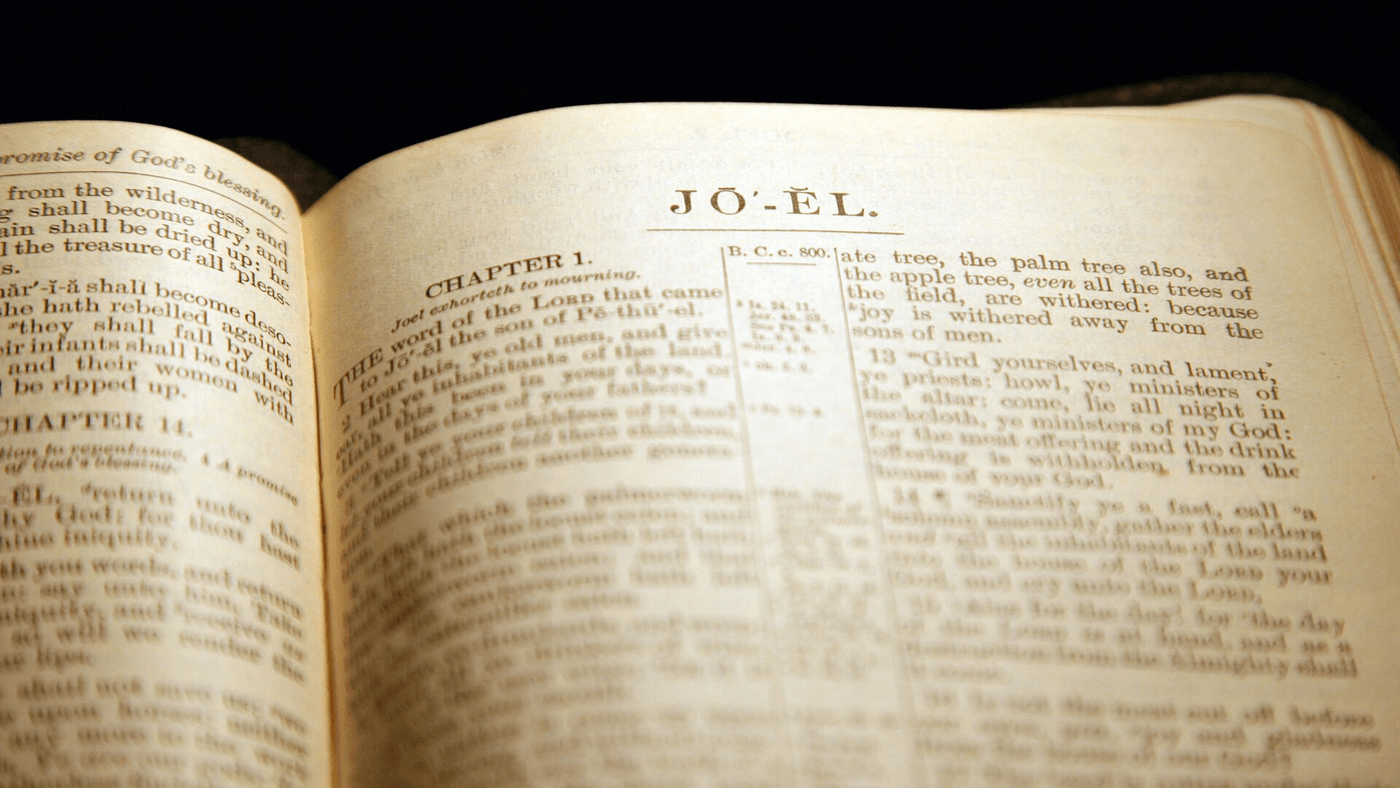 I'm going to start by going back to some books of the Bible that are often overlooked, partly because they're small and partly because the title we've given them is a bit of a misnomer: the Minor Prophets. (They're "minor" because they're short, not because they're unimportant). In the Minor Prophets, God, through the prophet who speaks in the book, often raises accusations against the Israelites for how they have turned away from God, and to explain what God wants for and from them. In many of the Minor Prophets, the people have rejected the guidance of God and seek aid from other nations and from idols.
Let's use the book of Hosea as a main example. Hosea was a prophet in northern Israel, and is perhaps best known for marrying a woman who in the ESV is called "a wife of whoredom" (Hosea 1:2). In the relationship between Hosea and his wife, we can see a parallel to God's relationship with Israel. God, through Hosea, speaks of Israel's sin in this way, personifying the nation as an adulterous wife:
"She shall pursue her lovers,
but not overtake them,
and she shall seek them
but shall not find them.
Then she shall say,
'I will go and return to my first husband,
for it was better for me then than now.'
and she did not know
that it was I who gave her
the grain, the wine, and the oil,
and who lavished on her silver and gold,
which they used for Baal." (Hosea 2:7-8)
The Israelites had been ignoring God's blessings on them, God's presence in their lives, and the need to worship. They were not following God's laws and the way God wanted them to live, and they were suffering. In their suffering, they thought they might go back to God, when life had been better. Hosea expresses their confidence that they could do the right things and "win" God back in this way:
"Come, let us return to the LORD;
for he has torn us, that he may heal us;
he has struck us down, and he will bind us up.
After two days he will revive us;
on the third day he will raise us up,
that we may live before him.
Let us know; let us press on to know the LORD;
his going out is sure as the dawn;
he will come to us as the showers,
as the spring rains that water the earth." (Hosea 6:1-3)
But this was not genuine repentance. They were thinking about returning to God because they wanted their blessings back, not because they wanted to worship God. God knew this, and responded:
"What shall I do with you, O Ephraim?
What shall I do with you, O Judah?
Your love is like a morning cloud,
like the dew that goes early away…
For I desire steadfast love and not sacrifice,
the knowledge of God rather than burnt offerings." (Hosea 6:4, 6)
God knew that the people's hearts were not what was motivating them to come back and worship, and their hearts were what God wanted.
This truth – that God wants our hearts, not our outward displays of devotion – is found in other Minor Prophet books. In the book of Joel, when the prophet is proclaiming oncoming destruction for the sins of the people, we get this declaration from God and further explanation from Joel:
"'Yet even now,' declares the LORD,
'return to me with all your heart,
with fasting, with weeping, and with mourning;
and rend your heart and not your garments.'
Return to the LORD your God,
for he is gracious and merciful,
slow to anger, and abounding in steadfast love,
and he relents over disaster." (Joel 2:12-13)
In Amos, we get these verses from God illustrating how much God hates when the people follow ritual by actions without their hearts:
"I hate, I despise your feasts,
and I take no delight in your solemn assemblies.
Even though you offer me your burnt offerings and grain offerings,
I will not accept them;
and the peace offerings of your fattened animals,
I will not look upon them.
Take away from me the noise of your songs;
to the melody of your harps I will not listen." (Amos 5:21-23)
These – the feasts, offerings, songs of praise – are all things God has asked for in other passages of the Bible. But God doesn't ask for these things because there is a perfect quota of sacrifices that needs to be fulfilled before God can be satisfied with us. God set them up with the intent that what would drive our obedience to the law would be our hearts.
The Heart Intent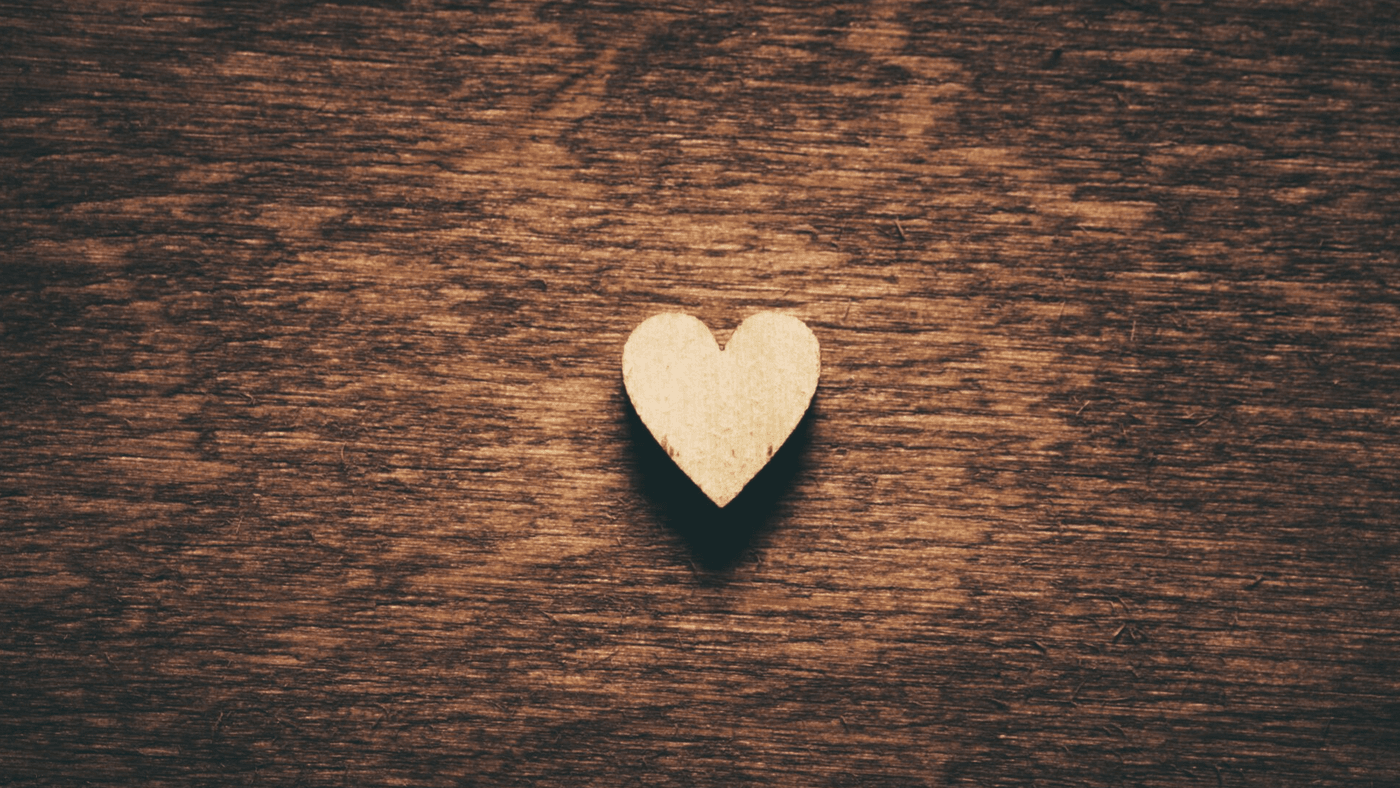 This emphasis on the heart isn't only found in these few verses in Minor Prophets: it's a major focus throughout the entire Bible. Seeing these examples – and recognizing that it's a huge part of our relationship with God – is important to really letting the emphasis on the heart sink in.

Heart Intent in the Old Testament
One of the first examples we have in the Bible of an individual who didn't live the way God desired them to is in Cain. He and his brother, Abel, both brought offerings to God, but God accepted Abel's offering and rejected Cain's (Genesis 4:2-5). We don't know exactly why God rejected Cain's offering, but if we look a little further down in the passage, after Cain killed Abel, I think we can get a good picture of Cain's attitude toward God:
"Then the LORD said to Cain, 'Where is Abel your brother?' He said, 'I do not know; am I my brother's keeper?'" (Genesis 4:9)
The way Cain spoke to God and the fact that he killed his brother show that Cain had little respect or love for God, or for the way God wanted him to live. Cain's heart was not in the right place in his life, and his relationship with God suffered for it.
At other times in the Old Testament, God speaks to the people through prophets about what God wants from them. One instance of this comes in 1 Samuel, when God rejects Saul as king. Saul had taken his army to fight the Amalekites and had been told to destroy them and their belongings completely, but Saul had decided to keep some of the livestock of the Amalekites as spoil and for sacrifices. He thought he was doing the right thing by being prepared to give sacrifices, but he had ignored what God had asked him to do. This is what Samuel had to say to Saul when Samuel came to meet him and saw the livestock:
"Has the LORD as great delight in burnt offerings and sacrifices,
as in obeying the voice of the LORD?
Behold, to obey is better than sacrifice,
and to listen than the fat of rams." (1 Samuel 15:22)
Saul was thinking too highly of "going through the motions," of offering sacrifices as the ideal way to please God. Samuel let him know that the sacrifices were not really what God wanted from the people. God wanted the people to offer the sacrifices and follow the laws because they loved God.
Heart Intent in the New Testament
There are accounts of the importance of the heart intent in the New Testament, too. Jesus told many parables with lessons that may have seemed counterintuitive to people who were living around the Pharisees, who were known for strict observance to the laws (and many laws they wrote up themselves). He also pointed out people and situations he said showed true love to God that seemed insignificant to the disciples before they started to understand God's mission on earth. One parable that illustrates this is about the Pharisee and the tax collector:
He also told this parable to some who trusted in themselves that they were righteous, and treated others with contempt:
"Two men went up into the temple to pray, one a Pharisee and the other a tax collector. The Pharisee, standing by himself, prayed thus: 'God, I thank you that I am not like other men, extortioners, unjust, adulterers, or even like this tax collector. I fast twice a week; I give tithes of all that I get.' But the tax collector, standing far off, would not even lift up his eyes to heaven, but beat his breast, saying, 'God, be merciful to me, a sinner!' I tell you, this man went down to his house justified, rather than the other. For everyone who exalts himself will be humbled, but the one who humbles himself will be exalted." (Luke 18:9-14)

The Pharisee seemed to be following God's will. By his own words, he didn't practice usury, he was not unjust or unfaithful, and he fasted and gave to the temple. But again, his heart was not in the right place. He thought he was righteous because of what he did. The tax collector, on the other hand, did not boast about his deeds or about how well he followed the law, but instead acknowledged his brokenness and offered his heart up to God. And this tax collector is the one Jesus identifies as justified before God – not the man who did everything "right."
Another example is Ananias and Sapphira. Their story is often either used as a "don't lie, or you'll die!" example or is glossed over because we don't read it closely enough and think that their deaths are supposed to teach us that everything we own should go to the church. But that's not the message of their story (which is in Acts 5:1-11). Ananias and Sapphira sold a piece of property and, obviously, received payment for it. They decided to give some of this money to the church and keep some of the money for themselves. There was nothing wrong with that choice – what was wrong was that they decided to tell the church that the money they were giving was the full amount they had received from the property, possibly because they wanted to make themselves look as though they were humble, generous, and selfless. Both of them were struck down by God for their lie. They may have been doing something good – offering money to the church – but their hearts were hiding greed and pride, and it was for their hearts that they suffered.
I Never Knew You
Jesus addresses the idea of the heart intent in many places in the New Testament, but I'm only going to quote one of them here:
"Not everyone who says to me, 'Lord, Lord,' will enter the kingdom of heaven, but the one who does the will of my Father who is in heaven. On that day many will say to me, 'Lord, Lord, did we not prophesy in your name, and cast out demons in your name, and do many mighty works in your name?' And then will I declare to them, 'I never knew you; depart from me, you workers of lawlessness.'" (Matthew 7:21-23)
Jesus says here that only those who do "the will of my Father who is in heaven" will be counted in the kingdom. Coming off of the previous sections of this post – where people are doing the "right" thing but are not counted in the kingdom – this might sound like an odd passage to throw in for this topic. And if we keep reading, the "many" are quick to tell Jesus the things they did – prophesying, casting out demons, and doing might works – as proof that they were faithful. But Jesus tells them to depart. The key to this passage comes in identifying what the "will" of God is: it is not that we go through the motions of giving sacrifices – or, in today's rituals, going to church, tithing, and listening to the "right" music. It is that we love God, and let that love be the motivation for our lives.
Faith and Works
This focus on love does not mean, however, that we can ignore God's commands and live however we want because we are claiming this love. This idea is explained well in James 2:14-26, but I'm just going to highlight one verse here:
"But someone will say, 'You have faith and I have works.' Show me your faith apart from works, and I will show you my faith by my works." (James 2:18)
We are not saved by our works – that's not what James is saying here, and it is evident throughout the Bible that the people who rely on their works and going through the motions of the law are not considered righteous or faithful. James is arguing that how we live is an outpouring of our soul, our convictions, and our faith – or our heart intent.
I'm going to go back to the Old Testament to reference a passage many of us know, Micah 6:8, though I'm including the two preceding verses:
"'With what shall I come before the LORD,
and bow myself before God on high?
Shall I come before him with burnt offerings,
with calves a year old?
Will the LORD be pleased with thousands of rams,
with ten thousands of river oil?
Shall I give my firstborn for my transgression,
the fruit of my body for the sin of my soul?'
He has told you, O man, what is good;
and what does the LORD require of you
But to do justice, and to love kindness,
and to walk humbly with your God?" (Micah 6:6-8)
If we align our hearts with God, and with what God wants for and from us, faithful deeds with follow. It is not by these deeds that we are saved, but it is by this faith and its resulting deeds that we are able to do the will of the One who created us to love and be loved.
What God Wants
So, what does God want from us? It's in the title: steadfast love. God wants our entire hearts, souls, and lives, along with our devotion and worship. If we are committed to giving God our hearts and lives, we will be following the commands God has laid out for us because we will be so devoted to God that doing anything else would be unthinkable. We won't be doing it because we think it will earn us favor or because we're going through the motions, but because of love.
This isn't easy. We are engulfed in a world that encourages us to point our love at anything else. At times – maybe for long stretches of time, going on months or years or decades – we may not feel love, or peace, or God's presence. We are not always going to "feel" this love, which is why I've been talking about the heart's intent and not the heart's feelings. If you consistently feel God's love and presence around you, that's wonderful! But if you're feeling lost in the dark or having a difficult time praying, it's okay. God sees your searching and knows your heart. And that heart is what God is after.
The bottom line: God wants you. The I AM wants you to come, arms open wide and heart softened to the message of healing and hope that is offered. Come.
Subscribe to the abc voices blog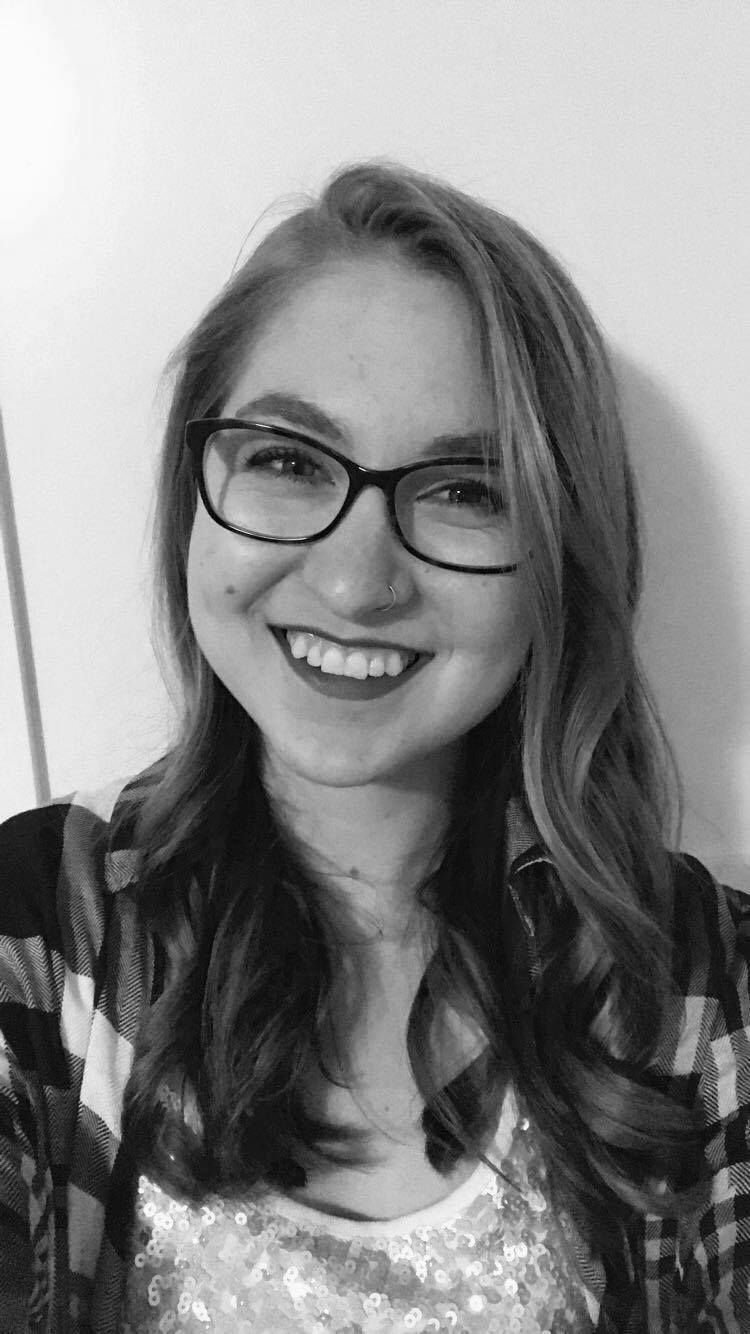 Elise graduated from Spring Arbor University with a BA in English and Philosophy. She lives in the Grand Rapids area with her family and works as a legal assistant.