It's getting crazy out there!
In my 51 years on this planet, I personally have never seen such a level of fear that the COVID-19 virus is causing globally. And it is fearful!
If we focus too much on this issue, it is a recipe for anxiety, fear, and hopelessness.
But how should Christians respond?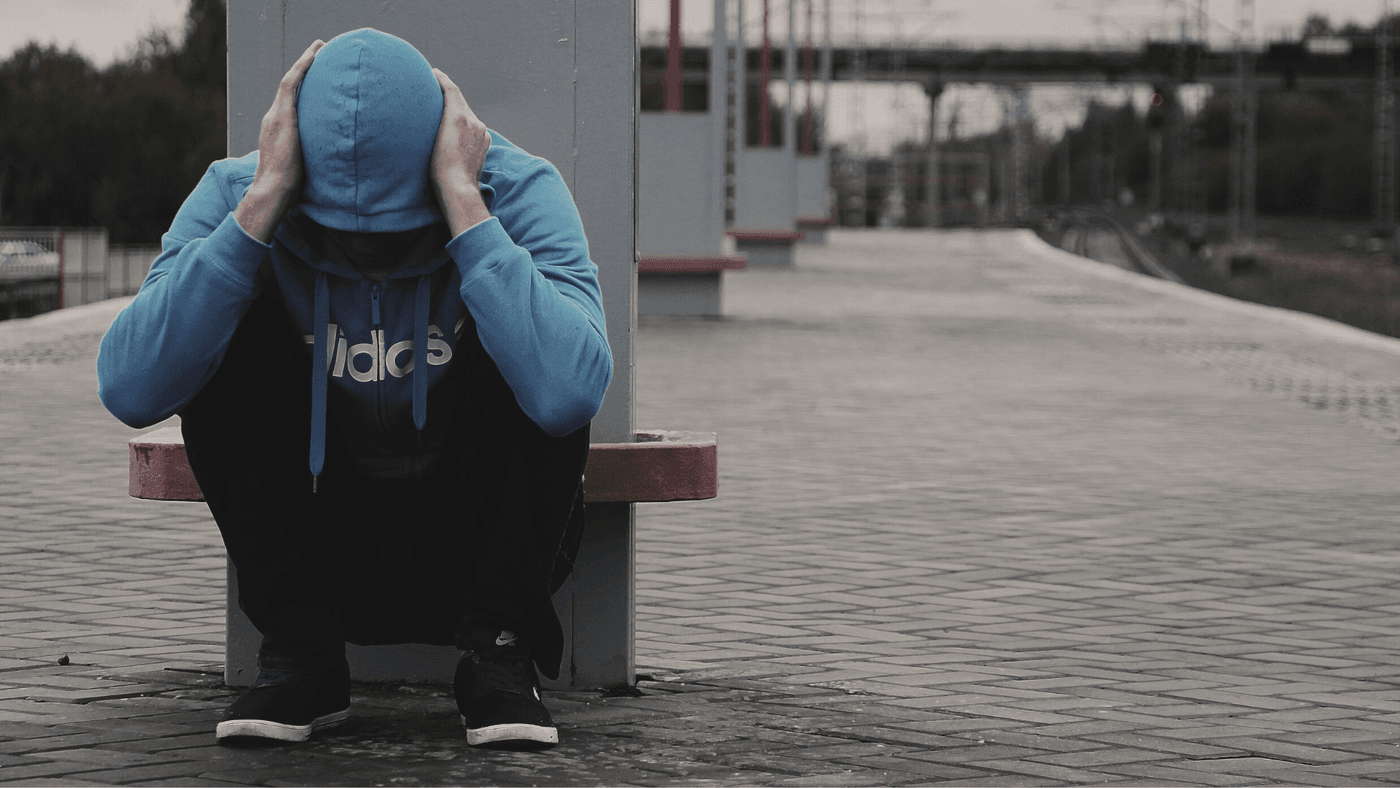 2 Timothy 1:7 tells us,
"For God gave us a spirit not of fear but of power and love and self-control."
I am, quite frankly, a little disturbed by the unbridled fear I hear coming from some believers.
Is God out of control? Is He no longer in charge? Has His plan come to a screeching halt?
Absolutely not!
Now I get it. It's easy to be fearful, especially with something as unprecedented as COVID-19.
But throughout all of history God's people have had things to be afraid of whether it be through famine, pestilence, or sword.
But what did God call them to do?
What does he call us to do today?
God always calls his people to have faith in him.
He calls us to trust him.
Listen, of any people on this planet that should be joy-filled during trials and challenges, it ought to be the people of God.
Let's look together at Proverbs 3:5-8 together, and see what God teaches us about trust.
3 Ways to Trust God During a Time of Fear
1) Trust God entirely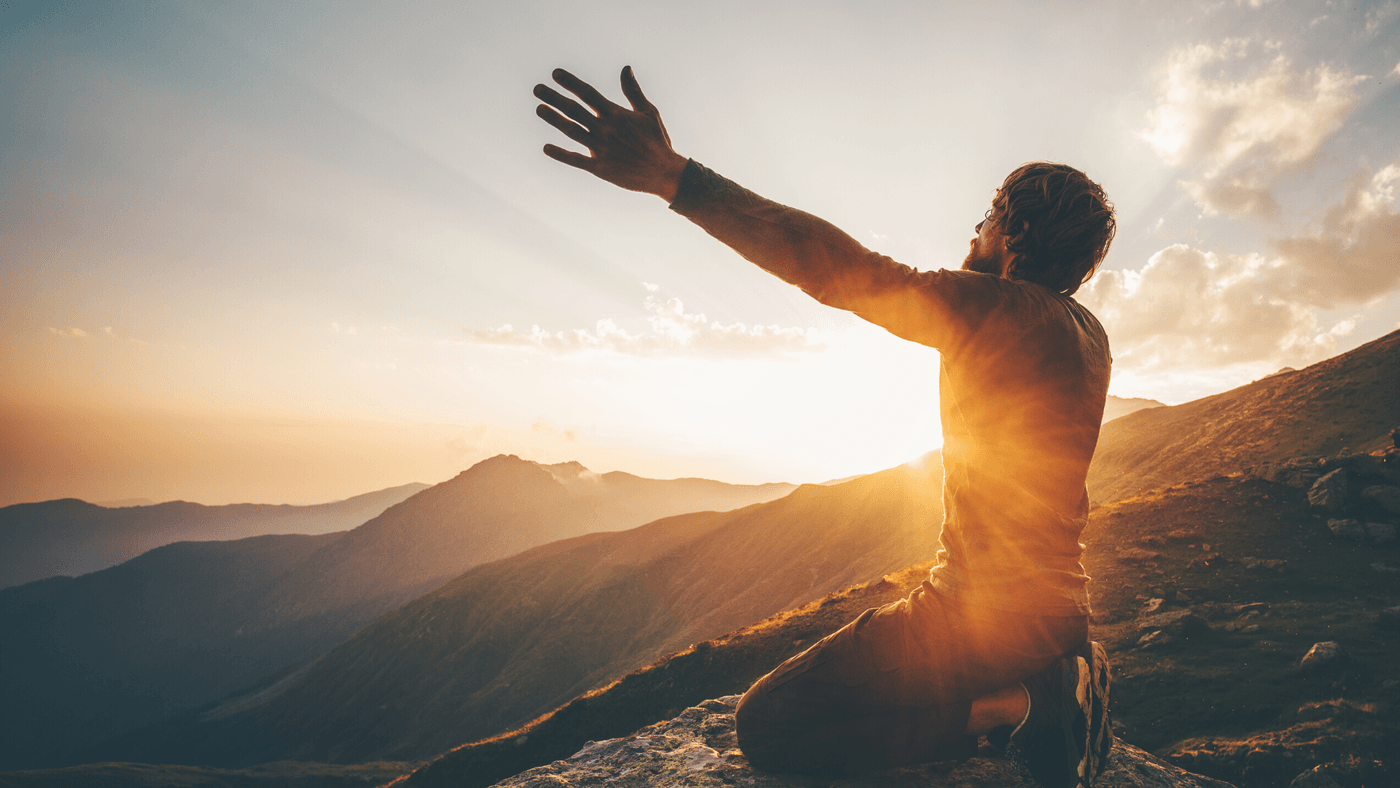 Proverbs 3:5a says,
"Trust in the Lord with all your heart."
But what is trust?
Trusting is submitting yourself to someone else with the hope of a favorable outcome.
In Proverbs 3, Solomon tells his sons to focus their trust in the most trustworthy of sources, the Lord himself, Yahweh, the great I AM.
If you can't trust God, the all-powerful creator of the universe and lover of your soul, then who can you trust?
Now, I want you to notice the second half of this verse, "Trust the LORD with all your heart,"
How do you start trusting in God with all your heart?
A great place to start would be by meditating on his promises and on his faithfulness in the past.
Meditating on God's promises strengthens our faith. Just look at Peter 1:3-4 which says,
His divine power has granted to us all things that pertain to life and godliness, through the knowledge of him who called us to his own glory and excellence, by which he has granted to us his precious and very great promises, so that through them you may become partakers of the divine nature, having escaped from the corruption that is in the world because of sinful desire.
Sometimes when we're struggling to trust God, we need to remember how God has cared for us in the past.
All believers can look back at their lives and how God has cared for them and provided for them throughout their lives.
Most importantly, we can remember how God saved us through Jesus Christ!
Don't forget what God has done because it will propel us to trust what He promises to do.
2) Trust God exclusively
Proverbs 3:5b-6 says,
"And do not lean on your own understanding. In all your ways acknowledge him, and he will make straight your paths."
This is where it gets hard for us humans.
We have a brain.
We have experience.
We can look at a problem and say, there is a solution, simple or complex. And we can do all of this without ever thinking about or consulting the Lord.
Now, of course the Lord has given us brains and wants us to use them to solve problems.
But this clear command from Solomon to his sons is simple:
Don't allow yourself (emotions, intellect and talent) to be your final authority.
Don't "lean" on your own understanding.
The word for "lean" here is the same word that was used describing how King Saul leaned on his sword.
And, of course, that sword did him in!
So will leaning on your own understanding.
We need to learn to follow the command "In all your ways acknowledge him,"
We are not simply to be Christ-followers on Sunday, we are to bring God and His truth into every aspect of our lives.
We trust Him with our families
We trust Him with our finances
We trust Him with our friends
We trust Him when everything around us seems like it is falling apart.
We trust Him in life and death.
We trust Him because He is the only truly and fully trustworthy person in our lives!
3) Trust God Reverently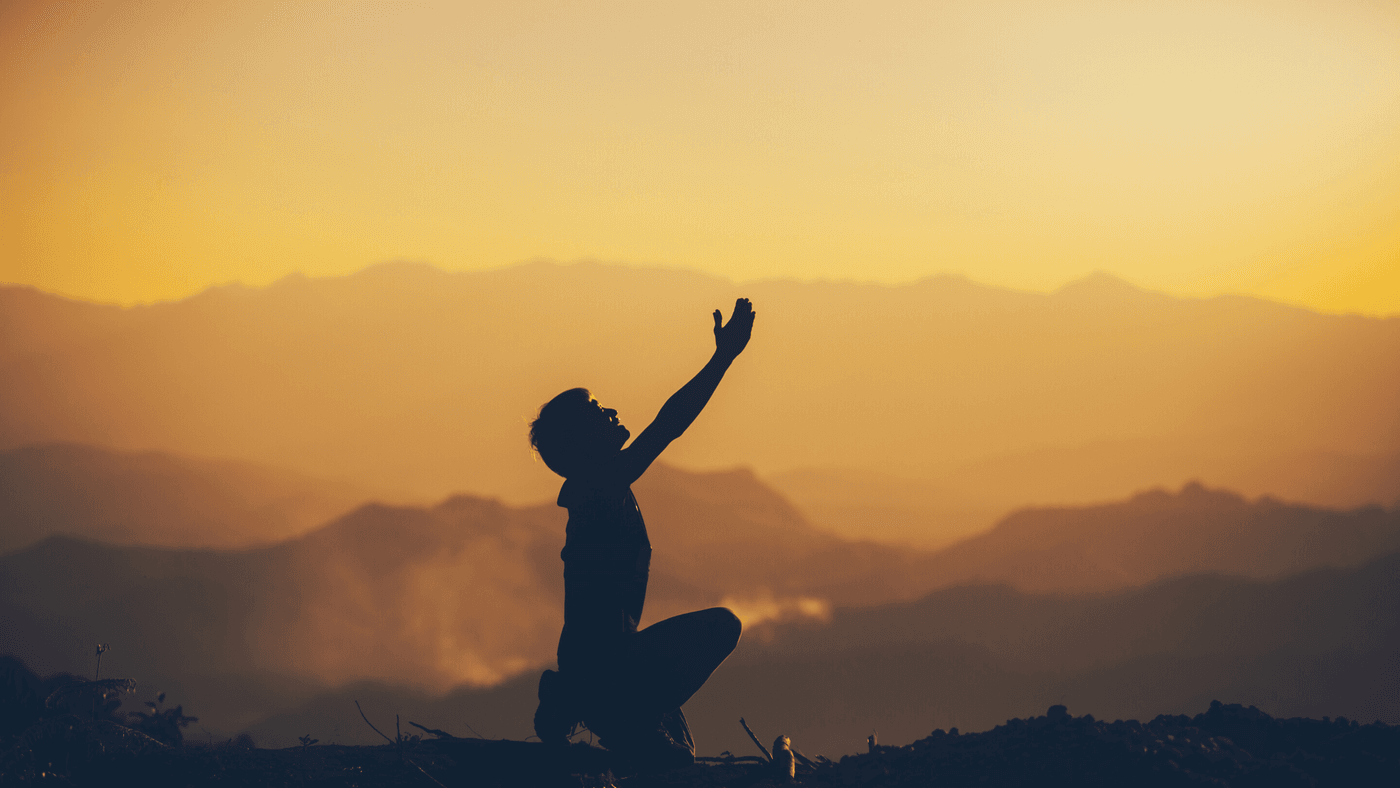 Be not wise in your own eyes; fear the Lord, and turn away from evil. It will be healing to your flesh and refreshment to your bones.
God hates it when we are "wise in our own eyes".
"Hate" is a very strong word, but the Lord does hate!
Proverbs 6:16–17 says,
There are six things that the Lord hates, seven that are an abomination to him: haughty eyes, a lying tongue, and hands that shed innocent blood...
Did you see the number one characteristic the Lord hates in people?
"Haughty eyes" or a "proud look".
It's a look that says, "I got this and I will do this my way."
Why does God hate pride so much?
It is self-exultation and He knows self-exultation will lead to our destruction!
He loves us too much to not warn us about being wise in our eyes.
So what are we supposed to do instead of being wise in our own eyes?
We are to "Fear the Lord and turn away from evil"
God's goal for you in this life is to grow in your Christlikeness.
Because you have been regenerated, because you have been born again, because you have new life in Christ, you can say no to your sin!
When provoked,
You do not have to respond in anger! You have been freed from that to respond in grace and forgiveness!
When enticed,
You do not have to give into lust! You have been freed from that to live a life of purity!
When you are anxious,
You do not have to worry or be fearful! You have been freed from that to live a life of power, love and a sound mind!
But the only way this is possible is to fear the Lord.
Listen, for the believer, fear is not is not doom and gloom!
Fear is healthy.
Fear is good.
Deuteronomy 6:24 says,
And the Lord commanded us to do all these statutes, to fear the Lord our God, for our good always, that he might preserve us alive, as we are this day.
Remember what verse 8 says: to fear the Lord and turn from evil because…
It will be healing to your flesh and refreshment to your bones.
Think about it this way.
There are physiological ramifications for sinful attitudes:
· Anger – High blood pressure, stroke, heart attack
· Anxiety/worry – ulcers
· Sexual sin – disease
· Drunkenness – Liver disease, impaired senses
And so when, by the power of the Holy Spirit, we say no to sin (because we can), there is healing and refreshment!
Trust God reverently and do not be wise in your own eyes.
Fear the Lord, turn from evil, and it will bring healing to your bones.
You could lose everything.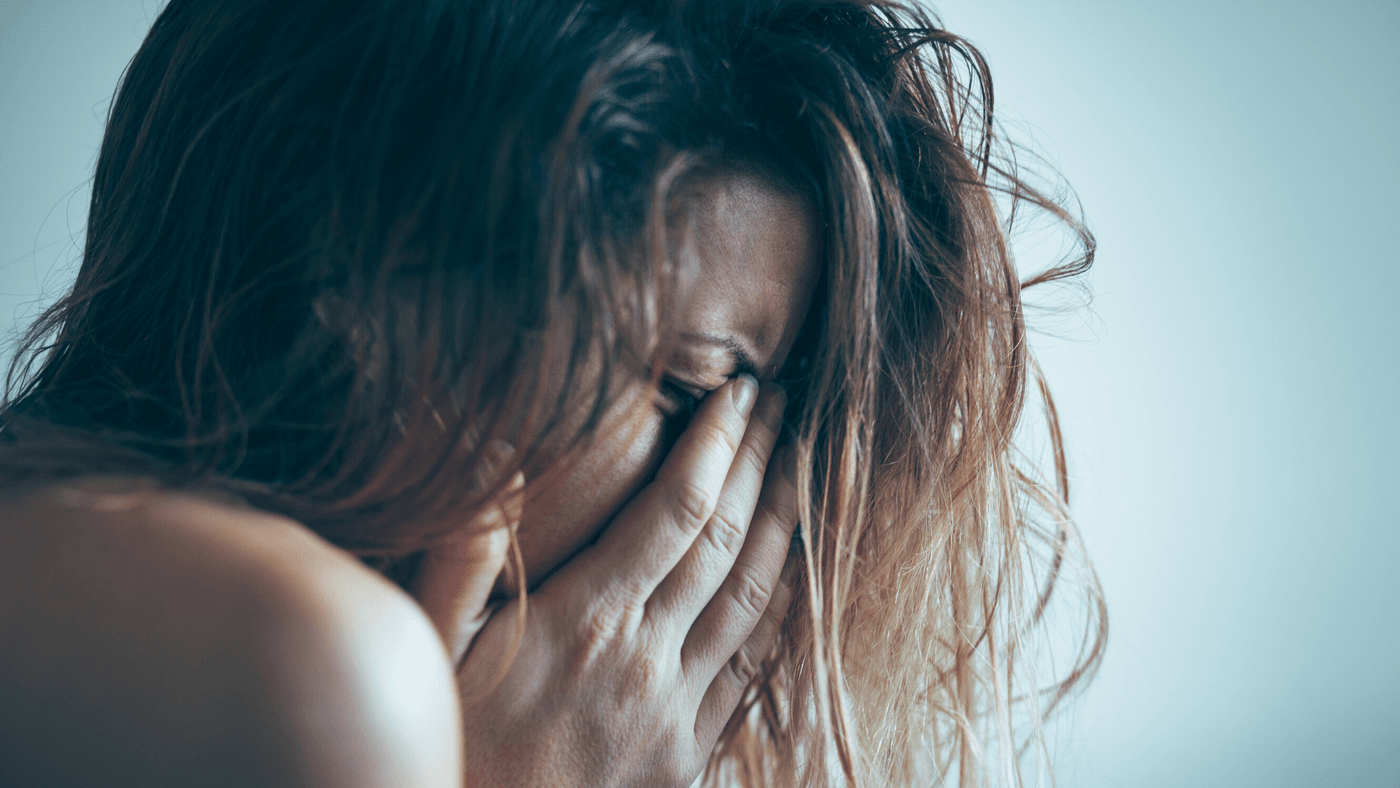 From the conversations I'm hearing and posts I'm seeing on Facebook, it seems to me that some of us are operating in the realm of fear when we should be resting in the sovereign hand of God.
Christian, this situation could get rough.
You may lose your savings, your retirement, your health, or even your loved ones.
But when suffering is at hand, there is no better example to look to than our savior Jesus Christ.
Hebrews 12:1–2 says,
Therefore, since we are surrounded by so great a cloud of witnesses, let us also lay aside every weight, and sin which clings so closely, and let us run with endurance the race that is set before us, looking to Jesus, the founder and perfecter of our faith, who for the joy that was set before him endured the cross, despising the shame, and is seated at the right hand of the throne of God.
Jesus trusted His Heavenly Father to the end because he had an eternal perspective.
And because you have been freed from sin, you should have this same perspective.
Where do you place your trust?
Your attitude in hard circumstances will reveal the answer to this question.
How we should handle these fear-inducing changes?
God has not left us to fend for ourselves.
He has given us tools to aid us in our treacherous journey.
He has given us His Spirit to empower us, His people to encourage us and His Word to guide us.
He who was faithful will be faithful still.
You can trust him.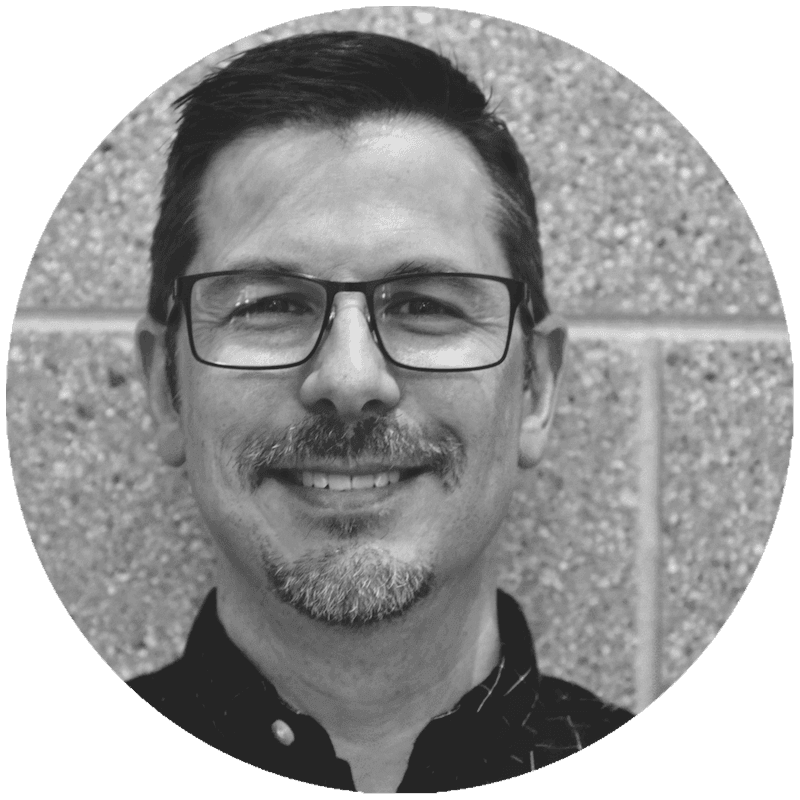 Mark has been pastoring for over twenty years, beginning as a youth pastor, moving into an associate pastor role, and then became the executive director at Love, INC Tri-Cities for two years. He has been the senior pastor here at Allendale Baptist Church for six years. He met his wife Angie in 1987 when they both worked at New York Carpet World. They have three children, two granddaughters, and two grandsons. Mark enjoys spending time with his family, reading, and running (not at the same time). He also has a strange affinity for Barney Fife.