Throughout history women have been de-valued and taken advantage of.
In response, movements like neo-feminism have run rampant in America and other cultures.
There is a demand for women to have "equality" in all spheres of life, but what does the Bible have to say about all this?
In Summary, we are going to cover:
How men and women have equal value
Gender roles vs. gender equality
How Jesus valued women
Why gender roles are still relevant and needed today
The importance of single women
That God's plan for the genders is truly a beautiful thing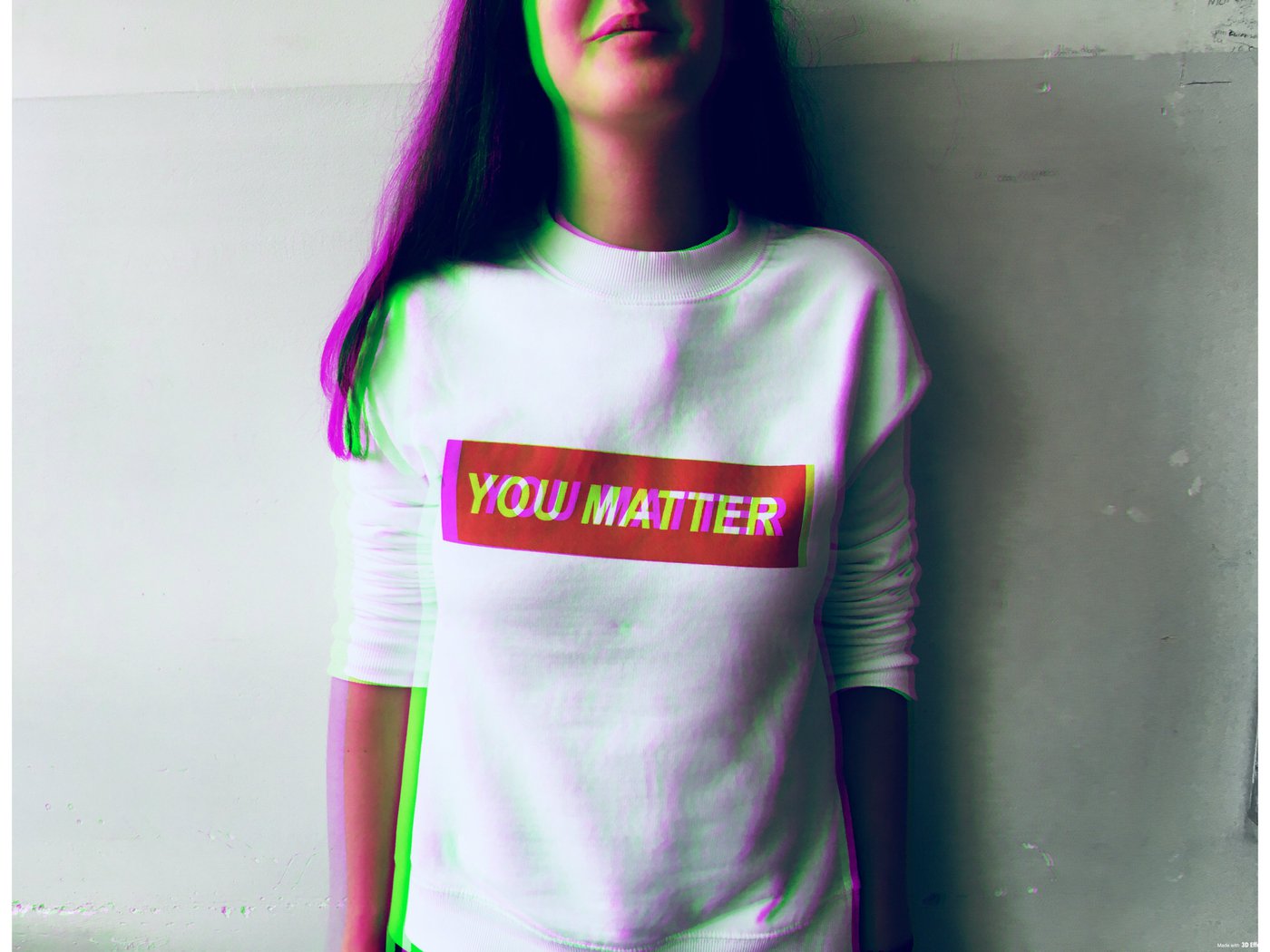 Men and Women are equally valuable
I firmly believe that God made all men and women completely equal in value.
In Genesis 1:27, the first description of women is that they are made in the image of God,
So God created man in his own image,
In the image of God he created him,
Male and female he created them.
God does not value women any less than he values men. In fact, it's important to note that God noticed the need for woman in Genesis 2:18:
Then the Lord God said, "It is not good that the man should be alone; I will make him a helper fit for him."
From the beginning of time, God had a special plan for women in His creation. She was needed in order for Creation to be complete! That's a beautiful picture of our value!
Gender Roles vs Gender Equality
Although God created man and woman equally in His image, we also see in Genesis 2 the distinct roles given to each gender when God gave Adam and Eve their respective duties.
These roles did not de-value either of them, in fact it gave them purpose and responsibility in God's creation.
Man was told to cultivate (provide), keep (protect), and name (lead). The woman was told to complement her husband as helper, wife, and mother.
Sadly, the fall of man in Genesis 3 created a "battle of the sexes" by corrupting masculine leadership. Eve's sin of role reversal, taking on the authority that her husband had, was the beginning of the desire for leadership and authority.
Eve's penalty in Genesis 3 was that she would desire to rule her husband, yet he will rule over her is the major result of her sin.
Women ever since that day have a natural, sinful desire to be in control over their husbands, yet God has placed the husband with headship over his wife.
This is not a bad thing like it is made out to be when it is done God's way!
This authority is not subduing, but rather a complimentary authority where the husband is careful to follow God in his choices while also seeking his wife's thoughts, ideas, encouragement and wisdom.
It's also important to note that leadership in the Bible is never meant to be domineering or dictatorial.
To be a leader is to be a servant.
It's sacrificial.
It's costly.
Ultimately, the husband will answer to God for how he led his family and that is a heavy burden of responsibility.
Gender roles in Jesus' ministry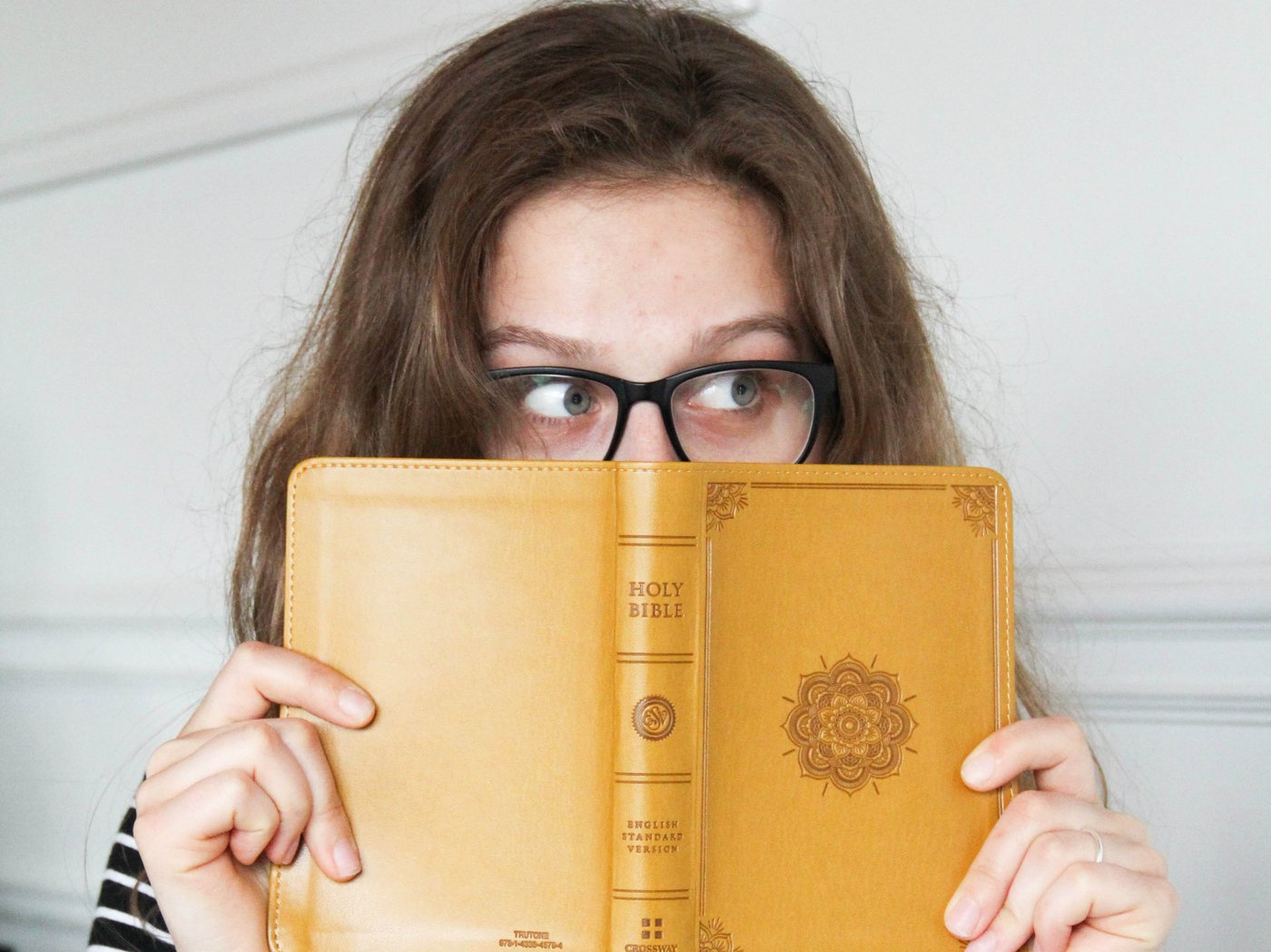 I want to reiterate that the Bible never degrades or devalues women.
In fact, women were very highly appreciated by Jesus himself.
· He spends several hours ministering to the Samaritan Woman by the well.
· He commends Mary (Lazarus' sister) for her insight and spiritual priorities.
· Mary Magdalene along with several other women had the privilege to see Christ first after the resurrection.
· Jesus also said that adultery is looking at a woman with lust in your heart!
He valued women very much!
However, he did choose 12 male Apostles, every book of the Bible is written by men, and the theme of male leadership in the church is seen all throughout the New Testament.
Jesus established men as leaders in the church and women are to faithfully work alongside men. He understood God's plan for gender roles and effectively used them while he was on earth.
His example set the precedent for how the Church should function today.
Gender roles are still relevant today
According to Ephesians 5:29-33, God's purpose for two sexually distinct human beings is to teach His people spiritual truths concerning His relationship with them, especially through the one-flesh union of two distinct persons in marriage.
Man was designed to be husband, father, protector, and provider. He is to be the head of the household and lead the family.
Woman was designed to be wife, mother, and nurturer. She is to actively help and submit to the man's leadership specifically in marriage and in the Church.
The different roles for men and women are supported by many passages including: 1 Peter 3:1-7; Ephesians 5:22-33; Colossians 3:18,19; 1 Timothy 2:8-15; Titus 2:4-5; and 2 Corinthians 11:1-16.
These passages all depict that God created distinct roles for men and women in order for the sexes to complement each other beautifully. Both male and female are necessary to God's design for the human race.
Together, men and women display God's glory in a profound and beautiful way.
What if I'm not a wife?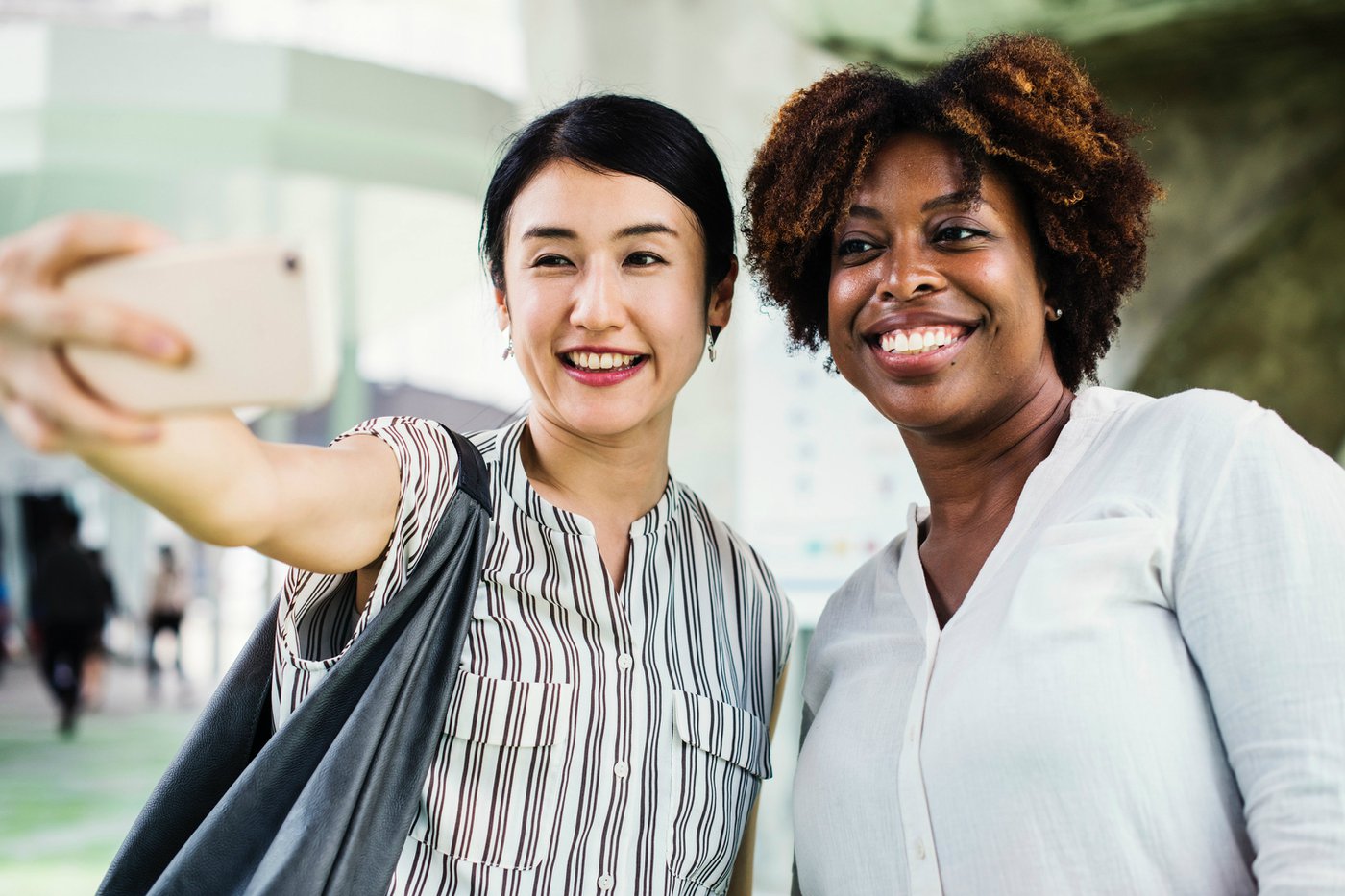 God used many women in the Bible that were single, didn't have children, widowed, divorced, etc.
I think these stories are purposely ones that God chose to put in His Word because he never wanted to leave anyone out.
In fact, Paul calls singleness a gift!
He specifically talks about how those that are single have far more opportunity to focus on serving God because they are not "concerned with the things of this world, such as spouses" (1 Corinthians 7).
If you are a single woman, God absolutely wants to use you and like Paul said, I believe you have even more opportunities in many ways!
God will greatly bless you in singleness as you continue to seek and follow Him.
God's plan for gender roles is beautiful and perfect
God's beautiful design for the man to be provider, protector, and leader of the household, and the woman to faithfully stand beside him as his helper is an amazing view of true Christlike love.
In fact, we see in Ephesians 5:25 that the husband is to show his wife sacrificial, Christ-like love, which allows us to recognize the divine purpose for the distinct roles.
When we notice how Christ loved, we see that it was as a servant, which is the perfect picture of leadership.
I believe that Christian women especially should grasp what God intended for us originally and come to the realization that God's plan for us was in no way degrading, but highly valued.
He chose women to nurture and care for the husband and the family. God has given the woman great responsibilities that she was naturally created for.
However, since the fall, men and women are forever "switching" roles. The Bible states very clearly that man is the leader both in the home and in church (1 Timothy 2).
But just because the woman is not supposed to have pastoral leadership in the church does not mean that women cannot serve God. Many women in the Bible like Esther, Ruth, and Mary served God with all their hearts, and were greatly blessed.
Christian women in today's world can and do have a huge impact on society for the Lord. We can reach out to our Christian sisters as well as unbelieving women in love.
Women who have a passion for God are no less called than men to carry out the command from Christ to share the gospel with the world. Our duty as Christian women is to disciple and make disciples the same as all Christians.
God's beautiful plan for women was established from Creation and it's important to recognize that when we embrace God's plan for us, we will be blessed!
We were created in God's image, completed creation to fill a great need, and declared to be "very good".
When a Christian woman understands how precious she is to God, and that her identity of being a woman does not make her at all less valuable than a man; she can truly have an impact on society and the world.
You might like these posts by Amy (Bio below)
Subscribe to get the entire Book of James in 80+ Custom Graphics (FREE!)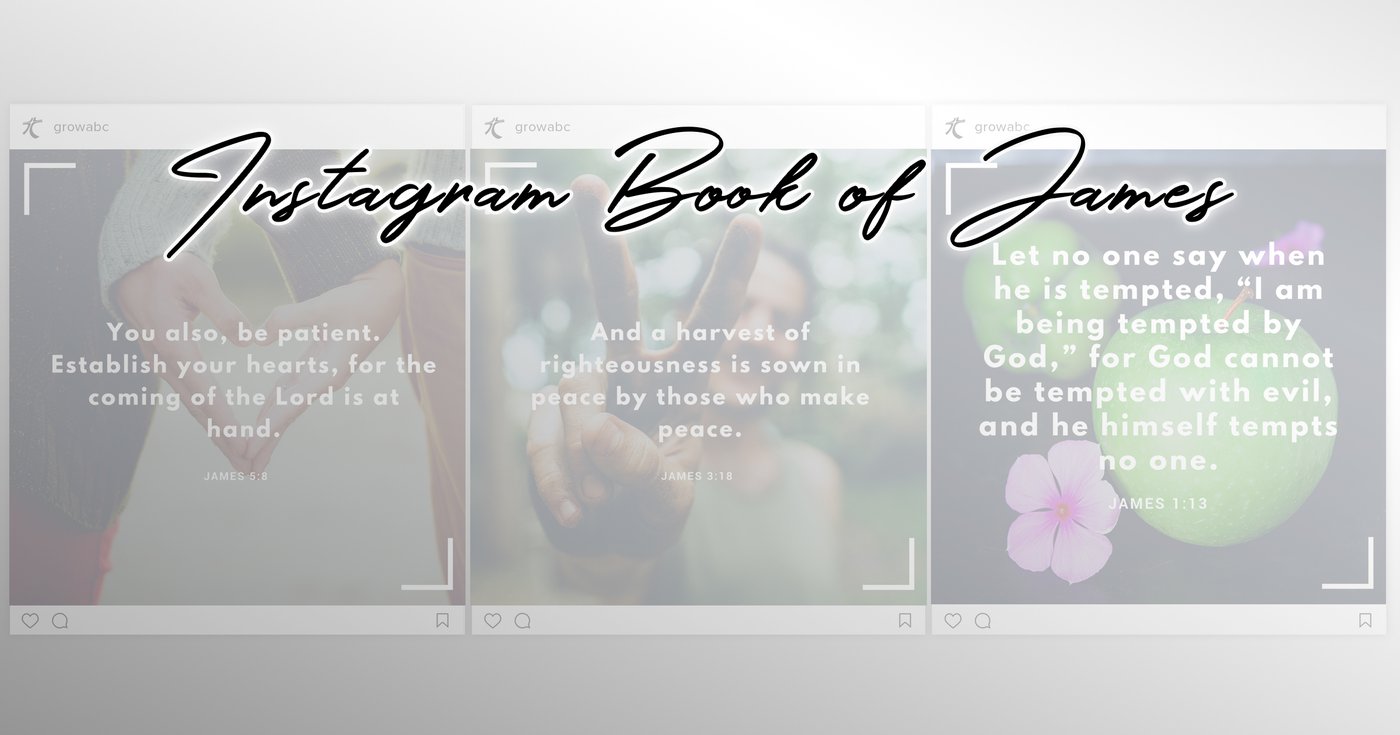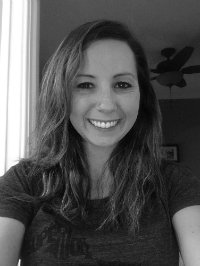 Amy Schaap is a stay-at-home mom, wife, and realistic homemaker. She and her husband, Derek have been married for seven years and have four kids, Kaeden, Kylee, Kendyl, and Kowen. Amy graduated from Liberty University with a Bachelor's in Women's Ministry and a Master's in Education Administration. She has a passion for non-traditional homeschooling and ministry to young women and moms of littles. At this phase in life, with four kids 5 and under, she enjoys lots of play dates and warm weather when the kids can swim and play outside.