Our little church has successfully published a new blog post every week for the last year. I believe we've accomplished something special with the ABC Voices blog and I wanted to write about it in part to celebrate, but mainly to inspire other churches to start similar ministries.
What good comes from a church blog?
1) It reaches people you normally can't.
I grew up going to a little church plant in the inner city. We regularly passed out gospel tracts in the streets and went door to door evangelizing. Much fruit came from this ministry, but the vast majority of doors remained unopened and in most of the conversations people were not really interested. I still believe it was a good thing for us to go door to door, but very few people actually wanted to talk to us. Even fewer invited us into their home.
Here's the amazing thing about a blog. You put it out there and people who are interested will read it. In a sense, that means thousands of people have invited us into their home to share a message with them. Thinking about it this way, we can't help but sending out scripture-filled blog posts to reach people we normally couldn't.
2) People will be blessed.
On more than one occasion, people in our community have stopped me to say they appreciated a blog post I wrote and how it challenged or encouraged them in some way. I get even more feedback online when people will comment or send us messages. When you share the good news that the Bible has to offer, people will be blessed.
3) It has helped grow our church.
Most people won't go to a new business or restaurant without checking it out online first. Even more so, people don't visit churches anymore unless they can get a glimpse of what they are like on the internet. Our little church has been steadily growing the past couple years and almost every visitor will say "We found you online, read some of your stuff, and listened to some sermons."
If people can't easily find your church online, it's almost like you don't exist. A blog will do wonders to help raise your church's visibility online and give people a glimpse of what your church is like.
How to get a blog started at your church
1) Get church leaders on board.
Our church blog started with one guy approaching our pastor saying, "I have an idea for a new church ministry, and it won't demand any extra work from you." Our pastor said, "I like it already."
In my experience, most new ministry ideas never go anywhere because people approach their pastors saying "here's a ministry idea I have that you should do." Your pastor is busy guy! Oftentimes he probably likes these ideas, but he just doesn't have the time to take on something else. Share the vision of what you want to accomplish, let your pastor know that his involvement can be minimal to none and I think you shouldn't have a problem getting him on board.
2) Build a writing team.
Many hands make light writing. Throughout the last year, we've had about a dozen people contribute to our ABC voices blog and we have 6 who are regularly scheduled to write. There are probably people in your church who already blog and some who just like writing. In my experience, people who like writing will be excited by the idea of writing for your church.
3) Choose a lead editor.
This person ensures that the writers are aware of their schedule and will have a blog post written on time. They also ensure the quality of the posts. At our church, this is me. I'm also the church administrative assistant so I was a natural choice. I ensure that the quality of writing reaches a certain standard and we also run every post by one of our elders for the official stamp of approval.
4) Learn about blogging.
I once heard a successful blogger say, "Your blog is like Waldo in Where's Waldo except no one is looking for you." To make your blog stand out, you're going to need to do a little research to make your blog look nice and reach a lot of people. There's a lot of good resources out there, but the best place to start is by checking out Jeff Goin's blog.
Reach the world one blog post at a time
It seems like yesterday when we first got started. It's taken a bit of work, but mostly it's been a lot of fun. What a blessing it is to see people use their gifts and reach so many people. If churches got on board and committed themselves to proactively reach out online, great things would happen for the kingdom of God. I envision a world where gospel truth is plastered all over the internet reaching people who would never step into a physical church. With just a small group of volunteers, you and your church can start reaching people it never has before.
I hope you will.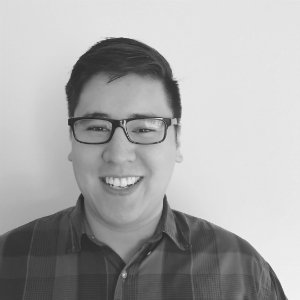 Tim is the senior editor for the ABC Voices blog and ApoloThink.com. He also writes for Apologetics315 where he is a team leader. He is the chapter director of Ratio Christi, an apologetics ministry, at Grand Valley State University and has a BA in Worldviews and Apologetics from Boyce College. Tim, his wife Alexandra, and children MaryKate and Oliver attend Allendale Baptist Church where Tim also works as an administrative assistant. Anyone who meets Tim easily remembers him as the tallest Filipino they've ever met.
Subscribe to ABC Voices!