I am easily stressed and anxious, especially when it comes to finances. A few weeks ago, we were in a tight spot, and anxiety was consuming me. Our financial situation was the only thing I could think about. I prayed over and over, asking for the Lord to work things out, but still carried the stress of it with me every minute. I reminded myself that God always provides for us and that He knew exactly how much money we needed, but I continually did the math in my head, thinking, "Will we make it? What happens if we don't have enough?"
One morning I sat at the table, coffee in hand, and opened my Bible to Psalm 16. I intended to read over and meditate on verse 11, which is where I usually spend my time in that chapter, but verses 5-6 caught my attention.
"The Lord is my chosen portion and my cup; You hold my lot. The lines have fallen for me in pleasant places; indeed, I have a beautiful inheritance."
When I was a kid and dealing with a tough situation, my dad would ask, "What is God trying to teach you about you?" He wanted me to take advantage of difficult things by focusing on what I could learn about myself. I often remember those conversations, and I find asking that question helps me to see what's going on in my heart.
Reading my Bible that morning, I reminded myself that God was teaching me something. I first thought that perhaps He was helping me to rely on Him (which, is definitely a lesson I'm continuing to learn). I fully intended to give Him the glory when He provided for us and looked forward to the relief that would bring.
But as I contemplated these verses, I realized my perspective was wrong. "The Lord is my chosen portion and my cup...indeed, I have a beautiful inheritance." The Lord is my inheritance! While it is wonderful to enjoy the good gifts He gives, He is the ultimate gift! No matter what kind of financial position I am in, I am rich in Him!
I was focusing on how great I would feel when God provided for us, but I should have been focusing on God Himself! By the way, He did provide- the perfect amount, at the right time, just as He always does.
Psalm 16 goes on to say in verse 11,
"In Your presence there is fullness of joy; at your right hand are pleasures forevermore".
Earthly belongings and financial security are good gifts and can bring temporary joy, but being in God's presence brings eternal joy.
So, what is God teaching me about me? That my heart is too invested in this world, in material possessions and the feeling of stability. My heart needs a shift to an eternal perspective, where I have endless provision and pleasure in God Himself. I need to find ultimate joy and satisfaction not in what I have on earth, but in my beautiful, eternal inheritance.
More posts by Alex: (Bio Below)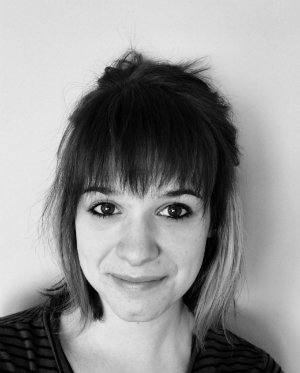 Alexandra is married to her high school sweetheart Tim and mama to MaryKate and Oliver. She earned her Bachelors in Music from Cornerstone University and enjoys teaching piano lessons and leading worship at ABC. When she's not wrangling her active littles, she's probably drinking a latte or rearranging her living room. Again.
Subscribe to ABC Voices!