One of my goals for 2018 is to read through the Bible. I'm doing this alongside many in our church, and most of us are using the ReadScripture app.
My motivation to read daily started to lag in February, when I began wading through chapters of Leviticus. I was reading things like
And if the hair in the diseased area has turned white and the disease appears to be deeper than the skin of his body, it is a case of leprous disease -Leviticus 13:2-3.
Chapter after chapter of different rules and rituals started to make my eyes glaze over!
It's so easy to read Leviticus or some of the other Old Testament books simply to cross them off my list, and then turn to the New Testament looking truths that apply to me.
But is that the right way to read the Bible? Why did God give us the book of Leviticus? Surely there is something for us to learn from it?
God's Holiness
We know from many places in Scripture that God is holy.
Holy, holy, holy, is the LORD of hosts; the whole earth is full of His glory! -Isaiah 6:3
There is none holy like the LORD. -1 Samuel 2:2
The word holy means "set apart" or "unique". God is holy, and there is no one else like Him! Because He is perfect and holy, He cannot tolerate sin in His presence. How can God fellowship with His creation when all human hearts are "deceitful and desperately wicked"? (Jeremiah 17:9)
Enter Leviticus. This system of sacrifice, offerings, and purification serves an important purpose. The people of Israel needed to become holy in order to fellowship in God's presence. God created a way to connect with His people, a way for them to recognize and remember His holiness and their sinfulness.
To us, this system can seem like overkill. But in reality, we need to understand that sin is extremely grievous to God and He absolutely cannot tolerate it. Reading and studying the book of Leviticus can help us understand that God's Holiness needs to be taken seriously.
God's Love
The rules, rituals, and requirements of Leviticus also demonstrate God's astounding love. He created the sacrificial system because he loved the Israelites and wanted to be in fellowship with them. He made a way to be with the disobedient, wandering ones He loved. The Bible Project summarizes Leviticus this way: "God graciously provides a way for sinful people to live in His presence."
What a gracious God! The Israelites continued to complain, reject God, and turn to other gods, and yet God kept giving them the opportunity to repent and sacrifice in order to come back into His presence.
God's love is showcased further when we realize that Jesus' death on the cross was the ultimate sacrifice for us. He died once and for all so that we don't have to continue offering sacrifices and following purification rituals.
He has no need, like those high priests, to offer sacrifices daily, first for his own sins and then for those of the people, since he did this once for all when he offered up himself. -Hebrews 7:27
And every priest stands daily at his service, offering repeatedly the same sacrifices, which can never take away sins. But when Christ had offered for all time a single sacrifice for sins, he sat down at the right hand of God, waiting from that time until his enemies should be made a footstool for his feet. For by a single offering he has perfected for all time those who are being sanctified. -Hebrews 10:11-14
Because of Christ's sacrifice, we who are in Him can live in God's presence now and forever! He is our perfect High Priest who stands before the Father on our behalf. What a gift! What a loving God!
The sacrificial system of Leviticus ultimately shows the glory and perfection of Christ. His impeccable work on the cross frees us from the rules and rituals the Israelites needed to follow. If we are in Christ, we are made holy by His sacrifice.
Reading Leviticus can easily become arduous without the big picture in mind. Next time you turn there in your Bible, recognize the seriousness of sin, the holiness of God, and rejoice in Christ's love for you!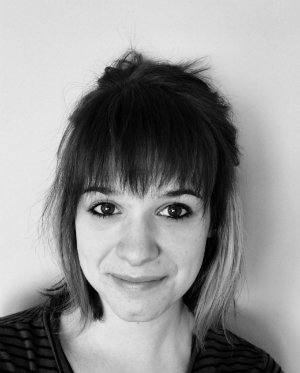 Alexandra is married to her high school sweetheart Tim and mama to MaryKate and Oliver. She earned her Bachelors in Music from Cornerstone University and enjoys teaching piano lessons and leading worship at ABC. When she's not wrangling her active littles, she's probably drinking a latte or rearranging her living room. Again.
Subscribe to ABC Voices!