Recently, a friend invited me over to visit with her. We had a great time chatting, our kids played together, and we genuinely enjoyed getting to know each other.
The more we talked, the more we learned how much we have in common. For example, we share a love for hot chocolate with extra whipped cream. We both are opinionated and like to make sure our voices are heard. We both love music, sharing pictures of our kids, and watching a good romantic comedy. As we spent time together, I realized our friendship went deeper than our tastes in music or daring each other to try a new omelette at the local diner. In fact, I learned that some of the exact same trials I deal with, she deals with too.
It is refreshing to share my heart with someone who completely understands where I come from and even how I feel. Hearing her sharing her struggles resonated with me, because I could identify where she was coming from. I was so excited to find a friend that encourages me, challenges me, and helps me keep my eyes on Christ.
Throughout the Scriptures, we are commanded to love each other and build relationships for the glory of God:
Therefore encourage one another and build one another up, just as you are doing. -1 Thessalonians 5:11
Iron sharpens iron, and one man sharpens another. -Proverbs 27:17
And let us consider how to stir up one another to love and good works. -Hebrews 10:24
When Jesus walked the earth, He gave us a perfect example of how to be a friend. We see in the gospels that Jesus enjoyed meals with his friends, wept with them over their sorrows, and ultimately, gave his life for them- and anyone who chooses to follow him.
This is my commandment, that you love one another as I have loved you. Greater love has no one than this, that someone lay down his life for his friends. -John 15:12-13
What would we do without friendship? We all need that brotherly- in my case, sisterly- love. We all need encouragement. We all need to be reminded that we aren't alone in our trials. I am so thankful for Jesus' example of friendship and that God uses my friends to be a blessing to me. Friendship is truly a gift!
More posts by Kenzie: (Bio Below)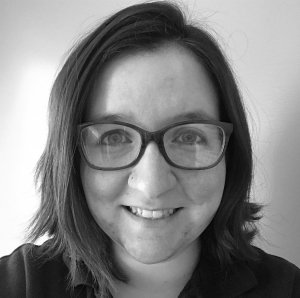 McKenzie Hollingsworth lives in Allendale with her family. She met her husband Bradley on a dating website and they've been smitten ever since! They share their home with their busy, active son and their lazy dog. McKenzie works full-time caring for the elderly in an assisted living home. Her passion is sharing God's love by caring for others. She loves spending time with her family, baking treats for anyone who walks in the door, and going on dates with Bradley.
Subscribe to ABC Voices