Less than 1%
Did you know that military personnel make up less than 1% of the total United States population? The reason for that is because military standards are very high and not everyone can meet them. First, you have to meet certain requirements just to enlist. Then you have to meet certain standards in order to graduate boot camp and actually become a soldier. You also must continually maintain the standard throughout your enlistment or you risk being discharged. In addition to regular training, you have to pass physical fitness tests multiple times per year, and qualify twice per year with an M16 rifle.
I was keenly aware of how civilians viewed me as a soldier in the United States Army. Most civilians understand that not everyone has what it takes to be a soldier and so they have tremendous respect for those who do. It's very humbling! But with this respect comes higher expectations. Why are we so disappointed when we hear stories of desertion or cowardice? It's because we expected more from them! We hold them to a higher standard.
In a similar vein, Christians are also called to a higher standard; one that is crucial if we're going to be effective disciple-makers in today's culture. Not only does the Bible set the bar pretty high for us, but the world also expects a lot from Christians. The media is always happy to point out moral shortcomings of Christians whenever they can. Why? I think it's because the term Christian carries with it this idea of a high standard. Put another way, people place high standards on those who label themselves "Christian", just like they do for soldiers.
The Bible tells us in Romans 12:2 to not conform to the pattern of this world, but be renewed by the changing of our minds. In Matthew 5:16 we read,
"In the same way, let your light shine before others, that they may see your good deeds and glorify your Father in heaven."
It's clear that when we align our hearts and minds with the will of Christ we adopt a "higher standard" those around us can see that and experience a glimpse of what a relationship with Christ can be like.
"You guys just care"
I will never forget an encounter my wife and I had with a stranger a few years ago when we were on vacation in California. We had just arrived at our hotel after a full day of flying and driving our rental car. We decided to go for a dip in the pool and at first we were the only ones. After a few minutes this man entered the pool and began striking up small talk with us. We talked and talked and shared many stories but at the end of our conversation, which was about an hour later, he said something neither I nor my wife will ever forget. He said,
"you know, there's something different about you guys. I don't know what exactly; you guys just care."
We never once mentioned our faith. We simply talked and listened and yet he sensed there was something different about us. Truth is, I was exhausted and not in the mood to talk but I knew it was more important to be caring and friendly.
I knew it's what Jesus would have done.
I say this not to toot my own horn but to show that by holding yourself to a higher, biblical standard, others will see that and be drawn to that! Would that man have recognized anything different about us if we were merely lukewarm Christians, indistinguishable from those around us? Probably not.
Imagine a soldier who was out of shape, had no idea how to use his weapon, and wasn't paying attention to mission-specific training. Can he effectively contribute to his unit's mission? Of course not. Just as lukewarm soldiers are useless to their unit, lukewarm Christians are ineffective for the mission of Christ. 1 Corinthians 5:17 says "Therefore, if anyone is in Christ, he is a new creation. The old has passed away; behold, the new has come." We are saved by grace and are continually held by grace, but the gospel also empowers us to grow and glorify God through all areas of their life.
Here are a few ways you can raise the bar for yourself and start standing out for the glory of God.
1.) Invest in a good study Bible. My personal favorite is the ESV Study Bible, but there are many good ones. Study Bibles are filled with articles and notes from scholars that shed important background information and give valuable insight into the text.
2.) Take advantage of training opportunities at your church. You can begin by simply paying attention and taking notes Sunday morning! Join a Bible study or small group too. We can learn so much just from fellowship with others.
3.) Know *why* you believe what you believe. The best thing about Christianity is that it's true! We don't have to believe blindly; there are excellent reasons to believe that God exists, that the Bible is trustworthy, and that Jesus Christ really did rise from the dead. There are tons of books, videos, and podcasts that discuss the evidence for Christianity.
We live in a culture culture that so desperately needs Christ, and best way for them to see him is through you. Hold yourself to a higher standard, and live a life that stands out. You have a mission. Now it's time to carry it out.

You may also be interested in the following posts by Matt (Bio Below)
Subscribe to ABC Voices!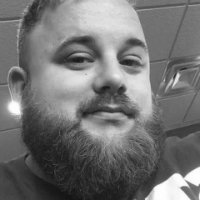 Matt has studied Christian theology, philosophy, and apologetics on his own for several years now. He is passionate about sharing the evidence for the truth of Christianity and answering the objections of today's post-Christian culture. He hopes to someday earn a formal education in ministry and/or apologetics. Matt lives in Wyoming, Michigan with his wife Sara and Son Ezekiel!