Earlier in 2017 one of our church members asked our pastor a crazy question. He asked if he could start a church blog that was written by church members. Not pastors.
How did our pastor respond?
He loved it.
Ministry Isn't A Pastor's Job
Pastor Mark keeps Ephesians 4:11-12 at the heart of our philosophy of ministry, which says,
And he gave the apostles, the prophets, the evangelists, the shepherds and teachers, to equip the saints for the work of ministry, for building up the body of Christ,
Did you see that? The saints are supposed to be doing the work of the ministry. The teachers and preachers are supposed to equip the saints so that they can do ministry well.
Our pastor supported the idea of a member-run blog partly because he is a busy guy. He preaches, teaches, counsels, mentors, disciples, leads, and so much more.
But he also loved the idea because our church leaders take their job of equipping the saints seriously. If our pastors and teachers are doing their job, then naturally, our members should be more than ready to apply Biblical truth to everyday life. And I believe they are.
That is why we started the ABC Voices blog.
Non-Professionals Wanted
When we started I honestly didn't know what to expect. I determined I'd be happy if we had even 10 readers.
We started publishing blog posts once a week starting in May of 2017, and the results have blown me away. To date, on average, we have over 130 unique viewers on each blog post we publish, and we often receive feedback about how God has used our articles to help people at just the right time. Our results are a far cry from "viral" but the opportunity to share truth and wisdom with 130 different people every week amazes me.
Our authors are not professionals.
Currently, our regular blog authors include two stay-at-home moms, a medical professional, a college student studying computer science, a cosmetology student, and an administrative assistant. And our group continually grows more diverse as time goes on.
I don't share all of this just to brag about our blog team. I really think they are a great example of how ordinary people can rightfully handle God's Word and apply it to everyday life.
The People or The Pastor?
In church culture, it is so common to expect pastors and paid staff to do the all the work of the ministry. When it comes to growing the church and reaching the lost, I've heard people say, "That's what we hired the pastor for." But according to Ephesians 4, that is the opposite of what is supposed to happen.
Ordinary people like you and me should be taking what we learn from our pastors and living it out. We should be applying the Word to our jobs, hobbies, and relationships. We should be making disciples of people in our spheres of influence and sharing the love of Jesus. It is not the pastor who is ultimately responsible for reaching the lost in our community; it is you and me.
Oftentimes, ordinary people are better at reaching the lost than their pastors. I know for a fact that you have family, friends, neighbors, or co-workers who won't listen to a pastor. But do you know who they will listen to? A "normal" person. Someone they have a relationship with.
Namely, you.
When others see the love of Jesus in you, they will be far more inclined to listen when you share the truth of Jesus with them. There's no stronger witness to the soul-saving, life-changing power of the gospel of Jesus Christ than God's people living out God's truth.
So here is my appeal to you. Learn from your pastors and teachers. Grow in your love of the Lord and your knowledge of the Bible. And then live out what you've learned. God wants to use you to minister to those around you.
You can start today. Share a word of encouragement. Ask what that co-worker believes about God. Start a prayer group or Bible study. Reconcile with that family member.
Remember: Jesus has made you a saint. Your pastors have equipped you. And God is ready to use you for the sake of His ministry.
You might like these: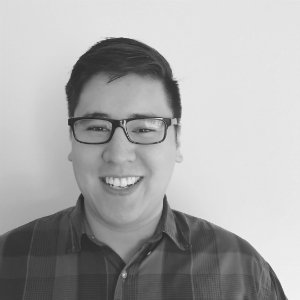 Tim is a lifelong student and loves nothing more than a good conversation on faith and truth. He is the chapter director of Ratio Christi at Grand Valley State University. He has spoken on dozens of topics at various universities, high schools, churches, and non-profit ministries. He has a BA in Worldviews and Apologetics from Boyce College. Tim, his wife Alexandra, and children MaryKate and Oliver attend Allendale Baptist Church where Tim also works as an administrative assistant. Anyone who meets Tim easily remembers him as the tallest Filipino they've ever met.
Subscribe to ABC Voices!