1 Corinthians 13 is my favorite passage of the Bible. I've spent time memorizing the entire chapter and I had it taped to the back of my laptop for years. But even though I'm very familiar with the passage, I still seem to endlessly struggle with living it out.
The first part of 1 Corinthians 13 says,
If I speak in the tongues of men and of angels, but have not love, I am a noisy gong or a clanging cymbal. And if I have prophetic powers, and understand all mysteries and all knowledge, and if I have all faith, so as to remove mountains, but have not love, I am nothing. If I give away all I have, and if I deliver up my body to be burned, but have not love, I gain nothing.
This really hits home for me because when I was a kid, I was the know-it-all answering every question in Sunday School, the first to memorize every Awana verse, and the winner of every sword drill (high-five if you know what those are). I followed all the rules and thought I was a really good kid.
The problem was that even though I "knew" all there was to know about God's love, I failed to show it to others. I started public school in 7th grade after being home-schooled up until that point. This was my first time being around kids who were raised differently than me and had different beliefs, and instead of having compassion on them and reaching out to be their friend, I judged them.
My "Clanging Cymbal" Moments
One specific memory I have is of a girl we'll call "Sarah." I overheard her say the word "fricken" once and I was absolutely shocked to hear someone utter such a bad word. I was appalled and decided that she was a horrible person. The next day at the Homecoming football game, my cousin told me I should go hang out with "those girls over there" in order to make friends and I said, "Ew, not Sarah, I hate her." To my absolute devastation, she heard me.
I was ignorant of it at the time, but Sarah was dealing with some very dark issues and was even considering suicide. She was the perfect opportunity to demonstrate God's love, but I squandered it because of my "holier-than-thou" attitude.
Another memory I have is of a girl who was a bit awkward and annoying. Shamefully, my friends and I would make fun of her behind her back and every time she would come up to talk to me, I'd internally whine. One day she approached me and I thought to myself, Ugh, I don't want to talk to her right now. But what happened next felt like a punch in the gut:
"Aubri," she said. "I just wanted to thank you for being the only person who is kind to me."
I cried the whole way home.
Is Our Love Any Different from The World's
Within today's Christian culture we are taught to make boundaries, not to let others treat us like a doormat, and to rid toxic people from our lives. While it's important to protect yourself and to have good influences in your life, we also can't forget that God places difficult people around us for a reason. It may be emotionally draining to spend time with some people, but what does that really matter? Maybe they can't stop talking because I'm the first person who has ever listened to them.
We are called to love other people in the unconditional and selfless way Jesus did. It's so easy to love the people the world loves - people who are fun and easy to love and who love us back. But that's not selfless, unconditional, Christ-like love. When we let someone irritate us quickly or be done trying to make a difference in their life after 5 seconds of them being obnoxious, we are proving to them that Christian love is no different from the worldly kind. We're showing them that they're unlovable and that they're not worth anybody's time. We're failing to be an example of Christ.
How to Love Like Christ
1 Corinthians 13:4-7 says it best,
Love is patient and kind; love does not envy or boast; it is not arrogant or rude. It does not insist on its own way; it is not irritable or resentful; it does not rejoice at wrongdoing, but rejoices with the truth. Love bears all things, believes all things, hopes all things, endures all things.
Trying to love someone like that on our own is impossible. But once we are in tune with God's heart, he will water the fruits of the spirit that are growing inside us, and only with His help will true love flow out of our lives. Love for others needs to start with a love for Christ, otherwise it isn't going to work. He is the one that softens our hearts and helps us see others through His eyes.
Showing love to someone who doesn't deserve it is exactly what God did for me when He sent His Son to earth, and doing the same changes my heart to be more like Christ's.
You might like this: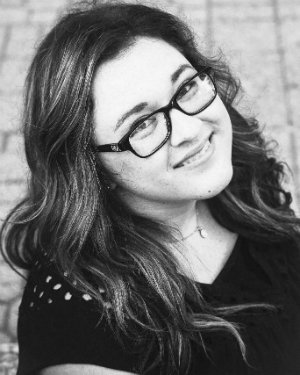 Aubri is a 21 year old cosmetology student who currently lives at home with her parents, 3 younger brothers, dog, chickens, and parakeet. She enjoys singing on praise team and spending time with people. She's not sure what her future holds, but is excited to follow God every step of the way.
Subscribe to ABC Voices!