Adam and Eve couldn't resist that ripe, desirable fruit which promised to fulfill their longing. They bit into it, savoring its eye-opening flavor. But as soon as that sinfully delectable fruit traveled down their throats, the human race was left with the most revolting aftertaste–suffering.
As the ages of history passed by, mankind could never escape their painful companion. In our plight, God became one of us and shared in that suffering. He suffered to give us hope. He died to break the power of sin and death. And one day, he will free his people from suffering forever. But until that day, we are to share the hope. Until that day, we will still experience suffering.
How Should Christians Respond to Suffering?
We find a shocking response to suffering in the book of James. Just look at the opening of the book:
Count it all joy, my brothers, when you meet trials of various kinds, for you know that the testing of your faith produces steadfastness. And let steadfastness have its full effect, that you may be perfect and complete, lacking in nothing.
In summary, Christians should consider suffering as joy.
Really? Why should we consider suffering as joy?
Because it will result in steadfastness and this steadfastness will make us perfect and complete. According to James, the steadfastness that can result from suffering is so valuable, we should consider our sufferings a joy.
This is a shocking and amazing claim from James. But if we believe the Bible to be true, this has huge implications for how Christians should respond to suffering. If this is true, then Christians should make every effort to "let steadfastness have its full effect."
How to Waste Your Suffering
I believe James tells his readers to "have its full effect" because there is the very real possibility that they could hinder it from having its full effect.
In other words, they could waste their suffering.
Here are 3 ways Christians can respond poorly to suffering and oppose the growth of steadfastness in their lives.
1) Anger
In anger, we can blame others for our pain.
It's everyone else's fault I'm suffering.
It's God's fault.
Why aren't people taking better care of me?
Does anyone even notice?
Does anyone even care?
This anger can create a gap between the relationships we have with God and others when we need it most. Anger only makes a dark time even darker. Avoid it at all costs.
2) Escape
People try to escape in many different ways. So many people, Christians included, self-medicate with drugs and alcohol. Young girls often try to escape the troubles at home by throwing all of their emotions into an ill-advised relationship. So many young men pour 100% of their energy into the gaming world.
I would propose that escape is the most-common response to suffering in America because escape is easy. Personally, escape is my gut-reaction when I'm going through suffering. When Alexandra and I lost our unborn son, the next day I went to Family Video and rented 9 movies and a couple seasons of Smallville. Now with Netflix and unlimited data, anyone can binge watch the feelings away in their attempt to escape.
The problem with escape is that it separates us from what we really need - healthy relationships with God and others. It isolates us, and ultimately prolongs our suffering.
3) Despair
The person who despairs takes on the full weight of suffering and gets lost in hopelessness. I want to be careful because in many instances of suffering we need to be broken. We need to grieve until we're weeping on the floor because it's in those times when we feel the Lord is near and we learn to lean on Him.
The problem is when the person who despairs refuses to see hope. They refuse to be comforted. They refuse to be consoled. They let no one in and push away any attempts to help. Again, this is so dangerous because it isolates us. If we push help away enough times, pretty soon the help stops coming.
How Do We Let Steadfastness Have Its Full Effect?
We face the pain head on. We lean on others for support. We look to God for strength. Rather than growing further away from God, we run into His arms and cling as tightly as we can. As we experience the hand of God hold us in our trials, our faith is strengthened. That is how we let steadfastness have its full effect.
In suffering, we may want to run from God, but we must run to him.
In suffering, talking to God may be the last thing we want to do, but we must pray.
In suffering, we may want to ignore our Bibles, but it is then more than ever that we must read.
In suffering, we may want to shy away from our friends, family, and church, but we must share our burdens when they are too heavy for us.
Suffering isn't easy. Suffering isn't fun. It can be mild. It can be unbearable. It can be over quickly. It can last for years.
But Christians can have hope in their suffering. They can have hope in their Savior who suffered with and for them. They can trust that their God will use the fires of suffering to mold them into pure gold that is perfect and complete, lacking in nothing.
Hold on to this hope.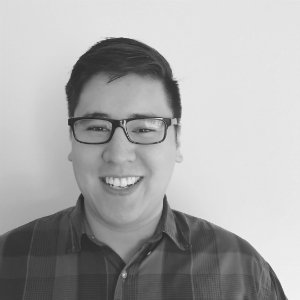 Tim is the senior editor for the ABC Voices blog and ApoloThink.com. He also writes for Apologetics315 where he is a team leader. He is the chapter director of Ratio Christi, an apologetics ministry, at Grand Valley State University and has a BA in Worldviews and Apologetics from Boyce College. Tim, his wife Alexandra, and children MaryKate and Oliver attend Allendale Baptist Church where Tim also works as an administrative assistant. Anyone who meets Tim easily remembers him as the tallest Filipino they've ever met.
Get the entire book of James in hi-quality graphics perfect for Instagram and Facebook by subscribing below!