My Many Christmas Wishes
Today my sister asked me for Christmas gift ideas. I enjoyed making a list of things I'd like to have, but it got me thinking. I don't know about you, but just about every day I think of something new I'd like to get. Clothes, shoes, decorations for the house, new dishes...the list goes on. I often think of how happy I'll be when I get that new outfit, or finally have something to hang on that empty wall.
Why Do I Always Want More?
Christians often hear that true and lasting joy and fulfillment can be found only in Christ. I've read blog posts and even books on this topic. I've heard it preached in sermons and seen it in Scripture. And yet, in my day-to-day life, I still find myself seeking joy in things other than Christ. It seems like a never-ending struggle.
I recently heard a quote from Randy Alcorn that made me think about this problem in a new light. He says,
Nothing is more often misdiagnosed than our homesickness for Heaven. We think that what we want is sex, drugs, alcohol, a new job, a raise, a doctorate, a spouse, a large-screen television, a new car, a cabin in the woods, a condo in Hawaii. What we really want is the person we were made for, Jesus, and the place we were made for, Heaven. Nothing less can satisfy us.
Made for Jesus, Made for Heaven
The things of this world cannot and will not bring me lasting joy because I was made to find my ultimate fulfillment in Christ. And while I find joy and fulfillment in Christ here on earth, I will not be completely satisfied until I am with Him in Heaven.
For now we see in a mirror dimly, but then face to face. Now I know in part; then I shall know fully, even as I have been fully known. -1 Corinthians 13:12
My heart is constantly yearning to be in Heaven with my Savior, because that is what I was made for! I think I want more stuff, but my soul longs for Christ! I love the way C.S. Lewis says it:
If I find in myself desires which nothing in this world can satisfy, the only logical explanation is that I was made for another world.
I was made for another world. I was made to be in Heaven with Jesus. This truth is eye-opening and encouraging for me. When I feel discouraged by the constant desire for something new, I need to remember that my heart really desires my Savior.
Until I can be in His Presence in that other world, I need to spend time in His Presence in this world! The remedy for wanting more stuff is to give my heart what it truly needs- time worshiping, learning about, and loving my Savior.
With Thanksgiving and Christmas right around the corner, I want to be especially aware of this need for my heart. Holidays are busy and it's easy to become preoccupied with parties and gifts. But what a perfect time to set my focus on Christ and to look forward to finally being in His Presence in that perfect world He's made me for.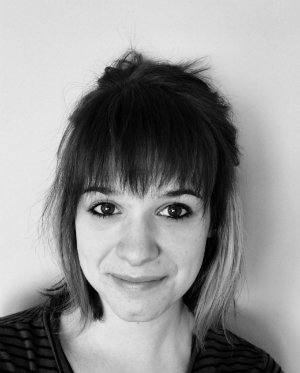 Alexandra is married to her high school sweetheart Tim and mama to MaryKate and Oliver. She earned her Bachelors in Music from Cornerstone University and enjoys teaching piano lessons and leading worship at ABC. When she's not wrangling her active littles, she's probably drinking a latte or rearranging her living room. Again.
Subscribe to ABC Voices!