I love the seasons. We have an advantage living in Michigan of truly seeing Spring, Summer, Fall, and Winter every year and each one is spectacular in its own way. They all have special things about them and you can make so many different memories during each time of year. This past year I have been challenged with understanding the different seasons of life. Again, they are unique and special in their own way, just like our weather seasons, but too often we find ourselves wishing it were "summer" when it's been "winter" far too long! We forget to enjoy the season we are in because we long for what is to come.
My Season
As I write this post I am days from having our fourth child. It's a time of joy and excitement along with some fears and concerns. These thoughts flood my mind: "Will my other kids be okay with another baby? My current youngest won't be the baby anymore! (tears and lots of snuggles to follow). How are we going to survive four kids 4 and under? What were we thinking? I can't wait to meet our new little guy... and so on." It's a whirlwind of emotions but I must say I love the season that we are in and I wouldn't change it at all!
This season of life with lots of little ones is tough in many ways. It's very lonely and exhausting and in our culture of technology, there's a never-ending array of things we are "supposed" to be doing to be the perfect parents. I am challenged with this daily in raising my kids. Am I doing everything right? I felt like a failure today when I yelled at my kids. Are they scarred for life now? I'm such a terrible friend because I never have time to "hang out" anymore. What is going on in the world? Am I the only one whose kid won't eat their dinner but demands a snack 5 minutes later? It's exhausting just reading about life with little ones, right?
Then we look at Facebook and assume that everyone else must have it all together. I mean they even have time to make Christmas cards and Thanksgiving crafts! (Nothing wrong with those things by the way, they are awesome!) Our priorities soon shift from focusing on the needs of our kids to focusing on what we think they need, or really what we think we need. We need to feel like we can do it all. I personally love feeling like I have it all under control. I hate to ask for help! It's certainly a pride thing, and I am slowly learning that help is a wonderful and essential thing. But let's be honest, it's tough to admit these things sometimes. I often feel like people would question why I had four kids if I couldn't handle it, instead of understanding that these four little blessings from God need a village of Godly people to influence their precious souls. My perspective is all wrong! I'm focusing on myself rather than allowing God to use people to bless me and my kids. My season is a time when that help is such an encouragement to me as a young mother, and there will be a day when I won't be in this season and I will have the chance to be a blessing and help to young moms who are in the trenches.
Embracing Your Season
Ecclesiastes 3:1 - For everything there is a season, and a time for every matter under heaven
We are all in a season. Yours might be a season of singleness or maybe you're newly married. Maybe you're in a season where your children have all grown and are off on their own now. I was at a fundraiser a few weeks ago and an older gentleman came up and congratulated me on having a new baby. He said, "my kids are all grown now, and I'll tell you one thing, the time goes by so fast so enjoy every moment!" It's something I hear often from those that have gone before me and I do appreciate it, but I often take it for granted. Sometimes I dream about the days when we won't have high chairs, diapers, and sleepless nights. I am learning though, to embrace my season—to really take time to enjoy it. I want to slow down in this culture of busyness and focus on what is right in front of me. Just like our weather seasons, there are so many memories to be made in each season of life.
Lastly, I have learned that God has different plans for us during our different seasons of life. There are things that it's not my season for right now and I have learned that it's okay. For example, I don't have the same freedom that someone without kids has when it comes to activities and events. I must carefully plan to do things alone and acquire a babysitter or daddy's help for many activities that are much easier for someone without kids to do. Since I have so many littles, we typically work around naps, bedtime, and temper tantrums for everything we do. Personally, I feel called to women's ministry and I even studied in college for it, but sometimes it's hard to feel like I'm being used by God right now. I'm just a stay at home mom, how can I be effective and change the world? Satan tells us these lies to discourage us, but God always has a plan. These four little souls that God gave me are my largest ministry during this season of life. I have the great responsibility to train them to change the world! Like Solomon so wisely said in Ecclesiastes, "there is a time for every matter", and your time will come! If you are single and wondering if God has someone for you, remember He knows the hairs on your head and will not forget you! Ask God how he can use you in your singleness and if it's His plan to keep you single, He will bless you for your faithfulness to Him. If you are a young mom or dad raising littles like I am, we have a God who is the creator of peace and strength for our toughest days! Remember they are unsaved souls and you have the chance to guide them toward God and share the Gospel with them as they grow. If you are done raising your kids and have sent them off into the world, trust that God will guide their paths if you have given them a Godly foundation. Use your time to minister to younger women and men and be a blessing to them as they raise their little ones. No matter what season you are in, recognize the seasons of those around you and how you can be an encouragement to each other! God has called us to minister to one another and He will use you when you say, "here I am, Lord, use me".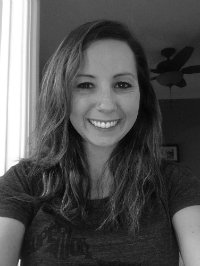 Amy Schaap is a stay-at-home mom, wife, and realistic homemaker. She and her husband, Derek have been married for six years and currently have three kids, Kaeden, Kylee, and Kendyl with a fourth on the way this December. Amy graduated from Liberty University with a Bachelor's in Women's Ministry and has a heart for young women and moms of littles. At this phase in life, with three kids 4 and under, she enjoys lots of play dates and warm weather when the kids can get outside and not destroy the house!
Subscribe to ABC Voices!