Every living creature needs to breathe. We've all known this since childhood. Ever since the first who-can-hold-their-breath-the-longest challenge against friends, we know how hard it is even going a minute without breath. Humans, dogs, fish, flowers, and birds, despite their vast differences, all need the ability to breathe to live.
The Benefits of Breathing
When we are angry, stressed or tense, to start the process of calming down, what do most people try to do? Breathe. Breathing has been scientifically proven to help relax our muscles by releasing chemicals to help with relaxation, and pain-relief too. Deep breathing exercises use this for a similar result. It relaxes the mind and body to help us focus. I love the calmness deep breathing brings, and I feel like I'm in better control of my body, both physically and mentally. Yet, though I love this feeling, through the rest of my day, I hardly remember that I need to breathe. I go from class to class and meal to meal not conscious of the benefits my body is receiving from simply inhaling and exhaling. My body is taking that oxygen and transfers it into my blood, where at the same time it takes out carbon dioxide for me to breathe out, keeping my body healthy. It's something so trivial to my day, yet constantly plays one of the biggest roles occurring in my body.
I'm a college student, so I'm on the go from when I wake up until I go back to sleep. I'm stressed about homework, finals are fast approaching, and my friends are going through their own struggles and trials too. It's sometimes hard for me to remember to take a moment to stop and breathe. Once I do stop, I'm able to calm myself and remember life isn't about being busy. And I know I'm not the only one who struggles with this. Like parents, between the kids being noisy, all the cleaning that needs to be done, and bills that need to be paid to keep a home running smoothly, it's easy to get caught up going from task to task without stopping to take a moment to breathe.
Breathing Blessings
Telihard de Chardin once wrote,
"God is everywhere… Every breath that passes through me, envelops me, or captivates me, emanates, without any doubt, from the heart of God."
What he's saying is every puff of air that flows around us, whether we notice it or not, comes from God. Every breath I take is part of God's creation, which means every breath is one of many demonstrations of grace God shows me in a day. This reminds me how God will provide for me every single day of my life. In Psalm 23:1-3, it says:
The LORD is my shepherd, I lack nothing. He makes me lie down in green pastures, he leads me beside quiet waters, he refreshes my soul.
When I breathe, I'm receiving grace from God that comes from his provision. Even as I'm getting ready for my finals, with so much information swimming around in my head, God leads me to a place of satisfaction if I trust him to lead me. I know this by the fact I'm still able to breathe as he provides for me. Even as bills come that I can't pay, God always provides. Maybe not right away, or in a way we expect, but the Psalms promises us that wherever God leads us, and whatever he gives us, it will be good and beautiful.
While we are in times of trials, stress, and anxiety, the fact we are able to wake up to breathe every day reminds us that God is in control, and he is able and willing to take care of us. I'm reminded, whether I'm feeling high or low, God constantly loves me and loves to see me grow and be joyful as his child. Even in this winter season as the wind leaves a slight chill, the air acts as a testament to a great and loving creator who not only gives the gift of breath, but gave the ultimate act of giving his son for us. God loves us too much to leave us on our own. He promises us in Hebrews 13:5 "I will never leave you or forsake you". Trust in him to fill your every need, because whether we trust him or not, he fills us with new breath each morning.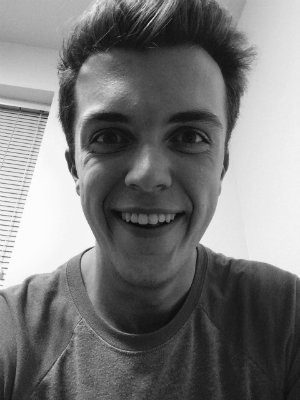 Luke is currently a sophomore at Grand Valley State University where he is studying Computer Science with a minor in mathematics. He loves being with friends at college but loves being home with his family and girlfriend too. He doesn't know what's going to happen in the future but is excited to see God move and work in his life.
Subscribe to ABC Voices!