In my previous post (Link at bottom), I shared how my family discovered a simpler life in a world that tells us we should be constantly busy. Now I want to break it down and make it practical. If you are finding yourself stressed over your busy life, it's time to evaluate what needs to change.
Creating Simplicity in Your Home
Declutter, declutter, declutter. We all have too much stuff, period. This takes time, and if you are a sentimental person, this can be tough. For example, my husband is far more sentimental than I am and he seems to remember the story behind everything he owns. I am more of a take a picture and throw it away kind of person. The balance is to work through your home and ask yourself some questions like these:
Does this item add value to my life?
How often do I use this item?
Do I need to keep this for tax/legal purposes? How long?
How many of these do I have/need?
This is a process that must happen often. I would recommend at least twice a year. There are tons of tips online to help you declutter your home. Trust me, it's worth it! I typically do this at the end of the summer as I pack up summer clothes and again in the spring when I start to pack up winter clothes. I use those times to go through each room of my house and throw away clutter, organize papers, get rid of clothes, etc… I go through the pantry, fridge, kitchen cabinets, toys, literally everything.
I mentioned in my first post about the toys. We did a huge toy purge several months ago, and I mean got rid of about 95% of our toys. My kids actually play with their toys now instead of just dumping them out and then moving on to the next thing. We kept several small totes of different types of toys and I only allow them to have one tote out at a time and I require them to pick it up and put it away before getting another. Having less stuff yields a cleaner home which yields a happier home.
Creating Simplicity in Your Family
This area is all about scheduling appropriately for yourself and your family. Since I have small kids we don't schedule a lot for them. If we do something like a play-date, indoor playground, dinner at friends, etc…we try to keep them to one a week. This is for my sanity as a mom and for the health and balance that my children need. When small kids are run ragged, they are sick more often, don't sleep as well, and so on. I have realized that this is the season of life that we are in and there will be a day when we can do more than we currently do, but it's best to keep it minimal for now. This allows me to have more time at home to get things done and my kids to develop independence and creativity as they learn to play by themselves.
If you have older kids, they can probably handle a sport that has practices and games, or lessons that require more attention; BUT this does not mean they need to participate in seven sports, piano lessons, foreign languages, and a hundred other things! When we overschedule our kids, we overschedule ourselves. Then we lose control of our homes, our time, our energy, and our money. A good challenge for families is to try one thing at a time and see how it goes. Kids will soon decide if they don't like something and they don't have to repeat a second season if they didn't enjoy the first one. Furthermore, it is much easier to excel at one thing than to try to be great at many things.
We use a family calendar on our phones that helps us organize our time and not to get too busy each week. It's all part of parenting and making our family time together a priority. The day in and day out of being home together is creating so many special memories for us that will last a lifetime!
Creating Simplicity in Your Marriage
I can't stress enough that this is important! With several small children, it can be very easy to let my marriage take a backseat in life, especially because little ones keep you busy simply and require a lot of attention! In our personal experience, we have decided that the best way to keep our marriage a priority is to schedule regular times away from our kids. Sometimes this just means planning to watch a movie or spend time talking after they are in bed. Sometimes this means making a plan, getting a babysitter, and getting out of the house. It does cost money to do a date night out, however, I once heard a pastor say, "it's a lot cheaper to pay a babysitter than to pay a divorce lawyer".
We use these times away to discuss our marriage, our kids, work, and whatever else we need to talk about without kids interrupting. It is really a simple task, but too many couples don't do it! Family Life did a recent study that concluded that the majority of married couples don't have regular date nights, and some of them rarely get away at all. This is alarming and does not create an environment for simple living in your marriage. It often causes more stress when couples don't take the time to communicate with one another. There are unmet expectations, which are often unrealistic, but when couples don't take the time to discuss their issues, there is no opportunity for resolution.
Here is my list of practical ways to simplify the stresses of marriage:
Plan a regular time for a "date" of some sort, whether it is out or at home after kids are in bed.
Make a list of topics to discuss when you are alone. If you have concerns to bring up, do it during your date night and not at an inappropriate time (like right when your husband gets home from work). Too many fights are started because of the wrong timing!
If finances are tough, plan to meet regularly with each other and create a budget that suits your family's greatest needs. One of the best things about making all the areas of your life more simplified is that you save a lot of money.
If your marriage needs help beyond these few tips, then my suggestion is to seek help NOW! Don't put it off. Talk with a pastor, counselor, parents, mature friends you trust, whatever works for you and your partner.
My Yoke is Easy and My Burden is Light
Ultimately, creating a simpler lifestyle also creates an easier life overall. The stress that is often caused by being too busy can be nearly eliminated when you take the time to simplify. It was never God's plan for us to be overwhelmed with stress from busyness. In fact, Jesus tells his followers in Matthew 11:30, "my yoke is easy, and my burden is light." In that day, the religious crowd was so busy trying to outdo each other with their rules and regulations that many were exhausted over it. The Rabbi's would create their own list of "rules" to seem even more holy than the next guy, and it had gotten way out of hand. I love the way The Message translates this same passage:
Matthew 11:28-30 - Are you tired? Worn out? Burned out on religion? Come to me. Get away with me and you'll recover your life. I'll show you how to take a real rest. Walk with me and work with me—watch how I do it…I won't lay anything heavy or ill-fitting on you. Keep company with me and you'll learn to live freely and lightly.
Jesus wanted the people to understand that following Him was not about how much you can do to prove your holiness, but rather noticing how little you do and how much He does. This is the concept that we should apply to our lives as we seek to live simple. Recognize that Jesus did what truly mattered when he sacrificed himself for us. Our purpose now is to do our best to honor Him with the things that we choose to do and furthermore to choose carefully so that we don't become tired, worn out, and burned out. I hope that you will take the time to follow some or all of these steps and that you will find freedom in having less, doing less, and going less.
(Read Part 1)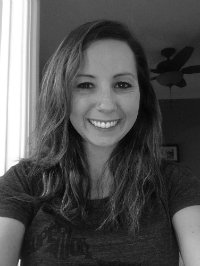 Amy Schaap is a stay-at-home mom, wife, and realistic homemaker. She and her husband, Derek have been married for six years and currently have three kids, Kaeden, Kylee, and Kendyl with a fourth on the way this December. Amy graduated from Liberty University with a Bachelor's in Women's Ministry and has a heart for young women and moms of littles. At this phase in life, with three kids 4 and under, she enjoys lots of play dates and warm weather when the kids can get outside and not destroy the house!
Subscribe to ABC Voices!