Is The Busyness Worth It?
As a mom of three kids ages 4 and under I hear this phrase a lot, "Oh, you sure are a busy momma".
Sometimes I really want to respond, "Yes, yes I am, thank you for your observation, would you like to borrow one?".
Usually, I just smile and say, "it's crazy but fun!".
Regardless of whether you have kids, our culture is overwhelmingly busy. When trying to make plans with friends, we often find ourselves scrolling through the months of our calendar attempting to find a day we can get together; "Oh here we go, I can go for coffee on Tuesday, June 9, 2020".
It sounds crazy when you read it, but it's so very true. Plain and simple, we are too busy and it needs to stop.
We have somehow adopted this idea that "busyness is next to godliness".
Maybe because we don't want to be like the "sluggard" the Bible talks about. Or perhaps it's truly an addiction that we have in our efforts to keep up with the world around us.
The problem is that in our attempt to be like that Ant in Proverbs 6, we find ourselves living an unrealistically crazy lifestyle that leaves us exhausted and overwhelmed.
This concept applies to all of us whether single or married, with or without children. We often find our marriages or other relationships struggle because of this "must be busy" culture.
We overindulge ourselves in our work, our extra-curricular activities, our kids, our ministry … whatever the culprit, we all have one or a few.
The Stress of "Yes"
Would you consider yourself a "yes-man"?
You always find yourself saying "yes" to people because you genuinely love to help and serve others.
It's a wonderful trait to have, however it can be detrimental to your own health and your own family.
How often do we find ourselves in a season of rest vs. living in the hustle to get it all done?
As a Mom, I have a constant pile of laundry, dishes to wash, floors to clean, toys to put away, diapers to change, and so on. It literally never stops.
BUT, I have learned that I can't do it all alone and I can't do it all every single day!
Social media makes us believe that our homes should look like a Better Homes and Gardens magazine and our children should behave like little soldiers; all the while we have meals that include 6 courses, take our kids to sports practice and Mandarin lessons, and art class, and piano lessons, and we need a girl's night with our friends, and our husbands have their weekly bowling league… and it goes on and on and on.
We have made ourselves so busy that we can't enjoy life anymore!
Our families have split 7 different ways throughout the week and we not only can't have those fancy meals, we don't even eat meals together!
If you are married with kids, the reality is a constant mess of some sort, kids that never seem to be happy, and spouses that feel unfulfilled because we don't take the time to connect with one another.
Precious Time
Recently my son Kaeden, who's four, was snuggling with Daddy before bed and I could hear them talking from the kitchen (where I was doing dishes, of course).
Kaeden was talking about wishing on a star, which he had seen on TV that day, and he wanted to make a wish; so, Derek asked him what he wanted to wish for. His sweet little voice said, "I wish that your work could go faster so that we could play more".
Tears started to roll as I heard Derek respond, "that's a good wish buddy, me too."
He didn't wish to play soccer, or go on another trip, or even get a new toy; he simply wished for more time.
More time to play, more time to imagine, more time to enjoy with family. Sweet, beautiful time that we so often take for granted as we try to squeeze 30, 40, 50 hours into a 24-hour day!
Learn to Say "No"
So how do we slow down in a culture that insists we stay busy?
I recently read a couple of books about how to slow down and recognize the things that we should be saying "yes" to and the things we should say "no" to.
There are some simple things you can do to live a more purposeful life that is filled doing the things that matter rather than just fill our time.
In a culture that screams do more, have more, go more, I'm learning to do less, have less, and go less.
I'm discovering that the simple things are often the most important things, especially to my kids.
You may have heard of the term, "Minimalism", and of course, like every "ism" you hear about there's an extreme side. The main goal of Minimalism is to find freedom in your life by carefully choosing what to focus on.
This applies to all aspects of life; and for some, it could be their home, their clothes, their food, etc…. It's not just about possessions either; it also means making wise decisions with how to use your time.
I would say that we are choosing to live what we believe is Biblical Simplicity, carefully considering the things we do based on what we believe the Bible tells us is best for us and our family.
We aren't total minimalists that have limited ourselves to 14 pieces of clothing, but we have been working at each area of our life from our possessions to our activities and limiting all of it based on what is best for our personal family.
I believe it is a very personal journey that applies differently to each family; but as believers, we have a common denominator that helps guide our choices—our God.
So, what does it look like to do less, have less, and go less? It's quite simple.
The first thing we have learned is how to use the word, "No"
In our family, we have three small children (soon to be four), which means there are some things we just don't do at this phase in life! And guess what? That's okay.
Do I have my kids in a variety of sports and extracurriculars? No. Do we have play dates every other day and trips to the mall, reading circle, music with babies, or whatever other stuff would make me lose my mind? No. Do we go on lots of trips around the world, eat fancy meals, and so on? No, we try to not even take our crazy kids out to local restaurants!
Now, I know that some of these things can be great for little ones, and I'm not saying that these things are intrinsically bad, because they aren't. However, if mom and dad are so busy running kids every which way that they don't have time for each other, there's a big problem!
I often hear people say, "we don't want our kids to think they are the center of the world" all the while spending all their time and money on those same kids!
We recently got rid of about 90% of our toys, and the results in our home have been amazing!
But it's not just about stuff either. It's about TIME.
Put down your phones, turn off the TV, stop rushing your kids to 100 different things and just BE together… as a family.
Don't Waste Your Life
The Bible says, "God hasn't invited us into a disorderly, unkempt life but into something holy and beautiful—as beautiful on the inside as the outside." 1 Thessalonians 4:7 (The Message).
This verse tells me that God wants us to enjoy our life, not spend all our time stressing about this thing and that thing. This new lifestyle has helped my own health and wellbeing, my children, and my marriage.
I'm looking forward to sharing more to help you discover a life where you do less, have less, and go less but feel more fulfilled than ever! Consider the words of Jesus in Matthew 6,
Therefore I tell you, do not worry about your life, what you will eat or drink; or about your body, what you will wear. Is not life more than food, and the body more than clothes? Look at the birds of the air; they do not sow or reap or store away in barns, and yet your heavenly Father feeds them. Are you not much more valuable than they? Can any one of you by worrying add a single hour to your life? Matthew 6:25-27 (NIV)
We can't add time to our life, so we should make sure we use the time we do have on the things that truly matter.
Don't waste your life being too busy to enjoy it!
You may also like the following posts by Amy (bio below)
Subscribe to ABC Voices!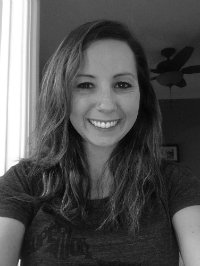 Amy Schaap is a stay-at-home mom, wife, and realistic homemaker. She and her husband, Derek have been married for six years and currently have three kids, Kaeden, Kylee, and Kendyl with a fourth on the way this December. Amy graduated from Liberty University with a Bachelor's in Women's Ministry and has a heart for young women and moms of littles. At this phase in life, with three kids 4 and under, she enjoys lots of play dates and warm weather when the kids can get outside and not destroy the house!