No One Rests Anymore
We live in a restless culture. The average adult in America is becoming more overworked and overstressed every year. Companies mandate their employees to work on weekends to gain an edge, and the competition follows suit to keep up. Even when we are home we don't stop working. The accessibility of phones and internet allow our jobs to invade our free time. We aren't resting.
Our kids aren't resting either. School programs, after-school programs, and clubs are demanding more time than ever. Kids are at practice before school and after school. Their Saturdays and Sundays are absorbed by games. And it's not just the sports. Music departments and drama clubs are also upping the ante if kids want to be involved. Busyness has become a badge of honor, and our kids are following our lead.
And it's not just busy people who are restless. The lazy folk are equally lacking in rest. Full grown adults are living as insomniac gamers, raising their stats at all hours of the day. Young women are sleeping with their smartphones, inviting every like and comment to disrupt their sleep. Teens stay up into the wee hours of the night, updating the world of social media that "I'm bored." Netflix is constantly improving its binge-ability to combat its #1 competition--sleep. "I'll just finish this season." "Just one more episode." This has become our mantra.
No one rests anymore. We are harming ourselves. We have deviated from God's design.
6 Facts About Rest
1) God Rests, So Should We
Does God need to rest? No. But does He rest? Yes. Genesis 2 clearly states that God rested after His work of creation. And just a few verses before we learn a central fact about mankind. "God created man in his own image, in the image of God He created him; male and female He created them." Let's do the math. Man is made in God's image. God rests. Therefore, man also needs to rest. For further evidence, one needs only to look at the Sabbath laws God made for the people of Israel. The Israelites had to rest every Sabbath day and even the land was supposed to rest on the Sabbath year. God rested and made rest an integral part of life.
2) Rest Is Holy
Young, passionate believers often want to follow in the footsteps of their spiritual heroes. We wanted to be like the Amy Carmichaels and the Charles Spurgeons who would work 18 hours a day with little sleep. But we forgot about Genesis 2:3 "And God blessed the seventh day and made it holy." Resting was designed to be a holy thing. We pervert God's design when we believe that only work can be holy and lump rest together with sloth. A seminary professor once told me that sometimes the godliest thing you can do is take a nap. I think he is correct.
3) Rest Refreshes, Sloth Saps
Sloth is the act of not acting. It is accomplishing little or accomplishing nothing at all. It is the lack of God-honoring work. Sloth drains energy. It creates irresponsible, self-focused me-monsters.
Rest is a break from work. It is enjoyable. It is a gift from God. It glorifies God. True rest is given by the Lord as a reprieve from our labors. It is a pleasure given by God and helps us to find our pleasure in him. While sloth sucks the life-blood, rest revives the weary.
In peace I will both lie down and sleep;
for you alone, O Lord, make me dwell in safety.
–Psalm 4:8
4) Rest Encourages Productivity
One of the biggest myths about productivity is that more time working = more productivity. Michael Hyatt, one of the world's leading experts in productivity, regularly writes on the importance of getting adequate rest in order to produce at maximum output. We might think that taking work home on the evenings and weekends will help us get ahead. In reality, we are just killing our focus, creativity, and morale. Consistent, quality work is impossible without quality rest.
5) Rest Is Healthy
Even secular health professionals recognize how our bodies need proper rest and sleep. Shawn Stevenson, host of the #1 health podcast The Model Health Show and author of Sleep Smarter, has made it his mission to inform people about the importance of health and quality sleep. In his book, he points out how a lack of sleep encourages memory loss, depression, obesity, and even cancer. On the flip side, quality sleep encourages a healthy immune system, metabolism, and proper hormone levels. Why do people try to quit smoking? Because it is a bad habit. Well, not resting and not getting enough sleep is a bad habit. And we all need to quit.
6) Rest Is Humbling
So many of us don't rest because we are proud. While we would never say it out loud, we think we are the secret sauce that makes everything turn out well. We bear the world on our shoulders and refuse to share the load with fellow man or the Lord himself. Our rest is an admission of finiteness. It is a bowing before the Lord and acknowledging that he alone is God. It is trusting that he will bring our labors to fruition. Consider the words of the Psalmist.
Unless the Lord builds the house,
those who build it labor in vain.
Unless the Lord watches over the city,
the watchman stays awake in vain.
It is in vain that you rise up early
and go late to rest,
eating the bread of anxious toil;
for he gives to his beloved sleep.
–Psalm 127: 1-2
How to Start Resting
1) Admit defeat. Give up your pride. Give your life to Jesus Christ who is the giver of true rest.
Come to me, all who labor and are heavy laden, and I will give you rest.
–Matthew 11:28
2) Pray. Place your anxieties in God's hands.
Humble yourselves, therefore, under the mighty hand of God so that at the proper time he may exalt you casting all your anxieties on him, because he cares for you. -1 Peter 5:6-7
3) Get some sleep. Do you have a hard time falling asleep? Here are 6 tips from The Mayo Clinic on how to get better sleep.
4) Schedule time for a low-stress hobby. Some people like fishing. For others, arts and crafts will do. Personally, I like going for walks while listening to audio books and podcasts.
5) Take a real vacation. The fact is most Americans don't use all of their allotted vacation time. Even when they do, they often take their work with them. Whether it's 2 weeks or 2 days, completely disconnect from work and rest in the Lord. For more thoughts on getting proper rest with a busy work schedule check out Michael Hyatt's archives on rest.
God made you to rest. Enjoy it. Enjoy Him.
You might other posts by Tim: (Bio Below)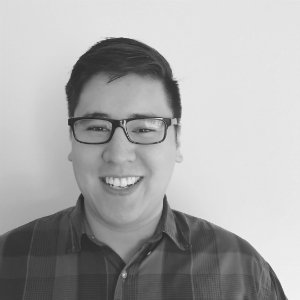 Tim is a lifelong student and loves nothing more than a good conversation on faith and truth. He is the chapter director of Ratio Christi at Grand Valley State University in Allendale, Michigan (his hometown). He has spoken on dozens of topics at various universities, high schools, churches, and non-profit ministries. He has a BA in Worldviews and Apologetics from Boyce College. He has a passion for equipping the church to be effective in reaching out to their community. Tim, his wife Alexandra, and children MaryKate and Oliver attend Allendale Baptist Church where Tim also works as an administrative assistant. Anyone who meets Tim easily remembers him as the tallest Filipino they've ever met.
Subscribe to ABC Voices!