I grew up in a small Southern Baptist church and went to a small independent, fundamental Christian school and I don't remember hearing the word discipleship until I went to college. My parents, youth leaders, and some of my teachers and coaches were practicing discipleship in my life, but the term itself wasn't being used. It has now become a "movement" in the modern American Christian church and it's wonderful!
However, when it comes to parenting and discipleship, it seems like we often believe the two to be mutually exclusive, but, they should co-exist. Having children does not exclude anyone from practicing discipleship outside of their family circle. I would say it makes it even more important for the sake of training the next generation to continue in growing the Church for Christ.
What Does Discipleship Look Like Today?
The most literal definition of discipleship is "to be a learner". Christians are disciples of Jesus because they have heard His call, responded by repenting, believe the Gospel, and choose to follow Him. In the Church today, we have developed all sorts of programs and ministries to practice discipleship. Small groups, women's and men's ministries, and youth and children's ministries are all examples of how the people of the Church are practicing discipleship with one another. This process is taken from the Biblical example of Jesus and his disciples who learned under him during his earthly ministry and then were sent out to continue the work after He was gone.
The goal is to become more like Christ. This is a lifelong process that will never be fully accomplished here on this earth. The last thing the Christian Church needs is to convert believers but then not help them grow. Just like a parent has a child and then continues to care for them as they grow.
Parenting and Discipleship
Parenting our children is 100% a process of discipleship but it's not the only discipleship we are called to. I often hear parents saying, "we are just raising our kids right now and we will get involved in ministry when they grow up".
Wrong answer.
Our kids need to see us investing our lives into others. It's a huge part of the discipleship process for them! It's teaching them how to love others, practice selflessness, and so much more. Also, it's what Jesus commanded us to do despite our "stage in life". We find this command in Matthew 28:18-20,
And Jesus came and said to them, 'All authority in heaven and on earth has been given to me. Go therefore and make disciples of all nations, baptizing them in the name of the Father and of the Son and of the Holy Spirit, teaching them to observe all that I have commanded you. And behold, I am with you always, to the end of the age'.
Notice how he doesn't say "unless you have kids" in there.
Children and Discipleship
Children need to be discipled by their parents, but not only their parents. The best thing parents can do for their kids is allow them to be mentored, challenged, encouraged, and taught by other believers throughout their life. Think about the example of Timothy. He was raised by his mother and grandmother and taught to love and follow God, but he was also a disciple of Paul. Paul invested his time and energy into Timothy along with his family. In fact, Paul even calls Timothy his "son in the faith" (1 Timothy 1:2).
In conclusion, you can disciple others while discipling your kids, and your kids will benefit from being discipled by others as well. Parenting and discipleship are not mutually exclusive. Parenting is a beautiful picture of discipleship and an excellent model of what true discipleship should look like, but it is not exclusive to our own children. I am blessed to have people outside of my parents that have mentored me over the years, and I too have many younger women than me that I have invested in. This is the Titus 2 model of older generations training the younger generations to continue in the faith. When we take time to be invested in and invest in others, we are truly making disciples of all generations that will reach all nations.
You may also be interested in the following posts by Amy (Bio below)
Subscribe to ABC Voices!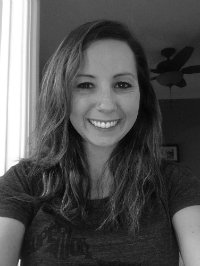 Amy Schaap is a stay-at-home mom, wife, and realistic homemaker. She and her husband, Derek have been married for seven years this June and have four kids, Kaeden, Kylee, Kendyl, and Kowen. Amy graduated from Liberty University with a Bachelor's in Women's Ministry and a Master's in Education Administration. She has a passion for non-traditional homeschooling and ministry to young women and moms of littles. At this phase in life, with four kids 5 and under, she enjoys lots of play dates and warm weather when the kids can swim and play outside.