The Reality of Fear in the World Today
In the last year alone, we have witnessed horrible terrorist attacks, mass murders, natural disasters, and of course, all the things in our own personal lives that cause us to be afraid or anxious. When I think about our world today, I too start to feel worry for my family, especially my children, as it only seems to be getting worse. We can't even turn on a children's TV channel without some sort of agenda being flaunted. It's sad, it's depressing, and ultimately it can lead to anxiety. I spoke with a dear friend this week who is struggling with some anxiety about her life and all the current stresses that she is dealing with. As I scrolled through Facebook this morning I saw post after post from many of my friends about the challenges they are facing today. Life on this earth is pretty tough; even for Christians, no, especially for Christians. We all feel it daily! Even if we aren't going through a major life struggle, there are always little things that capture our minds and push us toward fear. But this is not our home. We so often forget that this life is not all that we are living for, but that eternal perspective is so hard to maintain on a day to day basis. It feels like we are being attacked from every angle and Satan seems to be winning the battle right now.
There are more situations on the horizon that will require us to make some tough choices about how we are going to live, raise our kids, educate our kids, and so on. As a mom of soon to be 4 kids, four and under, I find myself becoming anxious about these things. It seems like there is always something to be worried about. As soon as we get over one "phase" with our kid, there's a new challenge. There's the constant pressure of being the perfect mom and doing everything "just right" for my kids. Then, I discover that what was perfect yesterday is no longer the right way today. It's literally never ending! I'm fearful for my husband and all the pressures of the work world weighing on him and the temptations that are constantly being shoved at men. I'm tempted to be worried about my kids being taken when we go to the grocery store or exploited in some way, or worse. It's impossible to not think about these things because they are all very real, but we can't let them consume us!
Finding Peace in a World of Fear
One thing I have been challenged with in all these things is to remember that I am not in control! That's a tough one for me because I like control. I like to be on top of it all and have it all together and many days I feel accomplished in those things. However, I still have this underlying fear that rises at the end of the day, "did I do enough today for my kids, my husband, my friends?" These powerful verses from Philippians are exactly what God wants for us,
Do not be anxious about anything, but in everything by prayer and supplication with thanksgiving let your requests be made known to God.And the peace of God, which surpasses all understanding, will guard your hearts and your minds in Christ Jesus -Philippians 4:6-7.
PEACE…peace is what He wants for us, not fear! I'm learning to ask God to guard my heart and my mind and to remember that He is ultimately in control of all things!
Scripture through music has always been an encouragement to me and I often tell people when they ask for prayer to listen to certain songs that will help encourage them. When it comes to fear and anxiety, the beautiful song "No Longer Slaves" from Bethel Music is one of my favorites. Here's an excerpt from the lyrics,
You split the sea so I could walk right through it. All my fears were drowned in perfect love. You rescued me so I could stand and sing, I am a child of God. I'm no longer a slave to fear, I am a child of God. I'm no longer a slave to fear, I am a child of God.
What a beautiful reminder for us that we have nothing to fear because the God of the universe is our Father. 2 Timothy 1:7 says, "For God gave us a spirit not of fear but of power and love and self-control." As Christians, we have the tools we need to cast out fear and anxiety from our lives. Hebrews 13:5b-6 says, "For he has said, 'I will never leave you nor forsake you.' So we can confidently say, 'The Lord is my helper; I will not fear; what can man do to me?'." So even though Satan may seem to be winning the battles of today's world, Christ has already won the war! Satan has no hold on us because we are God's children; and even when we are hit with the challenges of this imperfect world, our Father has a perfect love that overcomes all evil! If you are dealing with fear and anxiety in your heart, I pray that you will let the peace of God reign in your life and find rest in His perfect plan.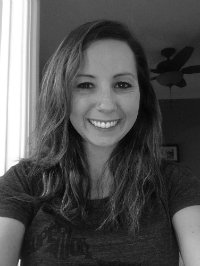 Amy Schaap is a stay-at-home mom, wife, and realistic homemaker. She and her husband, Derek have been married for six years and currently have three kids, Kaeden, Kylee, and Kendyl with a fourth on the way this December. Amy graduated from Liberty University with a Bachelor's in Women's Ministry and has a heart for young women and moms of littles. At this phase in life, with three kids 4 and under, she enjoys lots of play dates and warm weather when the kids can get outside and not destroy the house!
Subscribe to ABC Voices!