Mary, Did You Know?
When I first found out I was going to be a mom, I experienced a whirlwind of emotions. There was excitement, fear, happiness, worry, and anticipation, to name a few. I had my husband by my side and a whole army of supportive family members and friends, but I still struggled with the normal emotions of being a first-time mom. I wondered if my life was over. I worried that I'd lose my identity in the chaos of parenting.
As Christmas approaches, I've had the chance to read over the nativity story a few times. I wonder how it would feel to be Mary. She was an unmarried teenager, and an angel had just told her she was going to be pregnant and have a baby- and that baby was going to be the Savior of the world!
If I experienced a whole host of emotions finding out about my first baby, I can only imagine how Mary must have felt. She probably didn't have a whole bunch of friends by her side. Her soon-to-be husband Joseph planned on breaking things off until an angel of God told him to stay with her. Rather than freaking out and giving in to all of the new emotions she was experiencing, Luke 1 says that she did just as the angel told her. She even sang praise to the Lord later in Luke 1:46-55.
"And Mary said, 'My soul magnifies the Lord, and my spirit rejoices in God my Savior,'" -Luke 1:46-47
Mary was just given seemingly the most important task in all of eternity: parenting the Messiah. From what we can see in the Scriptures, she handled this with grace and obedience. I like to imagine what it may have been like to be Jesus' mother. What would life have been like with a sinless toddler?!
What's The Purpose?
Sometimes mom life becomes tedious and seems pointless and endless. I often get flustered with my son and wish he would just do what I want him to do! I find myself saying the same things over and over: "Please stop biting the dog." "Get your toothbrush out of the toilet." "Please don't lick the Christmas ornaments." (Yes, these are all things I've heard come out of my own mouth). Sometimes I think, "What's the point of all this?" No angel came to me and told me that my son would save the world. Is there a purpose for all of this parenting?
The answer is, "Yes!" I believe that God placed this sweet little boy into my life for a purpose. I firmly believe that God gives us our children for many purposes. That purpose may be to help me grow to be more like Christ. Because of my son, I have learned patience, grace, and selflessness. The purpose may be to strengthen my marriage to my husband. Learning to parent a strong-willed child can challenge a couple to grow together. I think the most important purpose is for me to teach this precious little soul to love the Lord and glorify Him. In Deuteronomy 6, parents are challenged to bring up their children in a home that teaches them the Scriptures.
"And these words that I command you today shall be on your heart. You shall teach them diligently to your children, and shall talk of them when you sit in your house, and when you walk by the way, and when you lie down, and when you rise. You shall bind them as a sign on your hand, and they shall be as frontlets between your eyes. You shall write them on the doorposts of your house and on your gates." -Deuteronomy 6:6-9
Mary followed God's instructions to raise her son and teach him the Scriptures. As I teach my son about the Lord, I pray that God will use his life, in big ways or small ways, to bring glory to God.
My son isn't Jesus. There weren't prophecies foretold about his birth thousands of years ago. Shepherds and kings didn't travel miles to worship him. But his life is still important! Just like Mary had the opportunity to see God's purpose for Jesus' life unfold, I have the opportunity to raise my son and to see how God uses his life. As I teach him to love the Scriptures and glorify the Lord, I look forward to seeing what great purpose God has in store for him!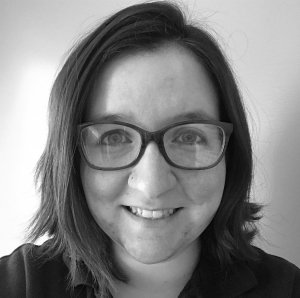 McKenzie Hollingsworth lives in Allendale with her family. She met her husband Bradley on a dating website and they've been smitten ever since! They share their home with their busy, active son and their lazy dog. McKenzie works full-time caring for the elderly in an assisted living home. Her passion is sharing God's love by caring for others. She loves spending time with her family, baking treats for anyone who walks in the door, and going on dates with Bradley.
Subscribe to ABC Voices