Let me start with a story.
It's Sunday morning and your family is on the way to church. Your children are yelling, the baby is crying, and you and your husband just started an argument about something trivial.
By the time you pull in the parking lot, you are glad there is no one outside because the noise coming from your vehicle sounds like a rock concert.
Then…the car doors open and it's like magic!
There is your handsome husband dressed in his suit and tie with his hair combed just right. Of course, you have on your Sunday best, your hair done and even jewelry. Your kids have their hair brushed, their sweet little dresses or slacks on, and smiles ready for church.
You walk in the doors and greet the pastor with a smile and your peers say a happy "good morning!" and "how are you today?" to which your reply is "oh, we are just wonderful, thank you."
You quickly rush the baby to the nursery where you pretend to be sad to leave him, but in reality, you are excited for an hour break. The other children gladly run to find their friends and head off to children's church.
Then you find your husband in the sanctuary and sit through a service holding his hand as you think to yourself, "oh good point, pastor, I hope my husband is listening."
You give him the occasional nudge and head nod as the pastor makes a point you agree with…. Then it's over.
You slowly trudge to grab all your kids and load your family back into the vehicle and head to lunch.
Let me ask you. Has this ever been your story?
I will go first and say there have definitely been times this was my story.
I can easily look around the church on Sunday morning and see the somewhat smiling faces of everyone and begin to think that everyone must have it all together today.
It can be very discouraging when it feels like you are failing in some area of life and everyone around you seems to be nailing it.
But here's the truth: People don't need to see the fake you. They need to know the real you.
It's time to start being real.
Here are 3 places all Christians need to learn to start being real:
1) Be Real at Church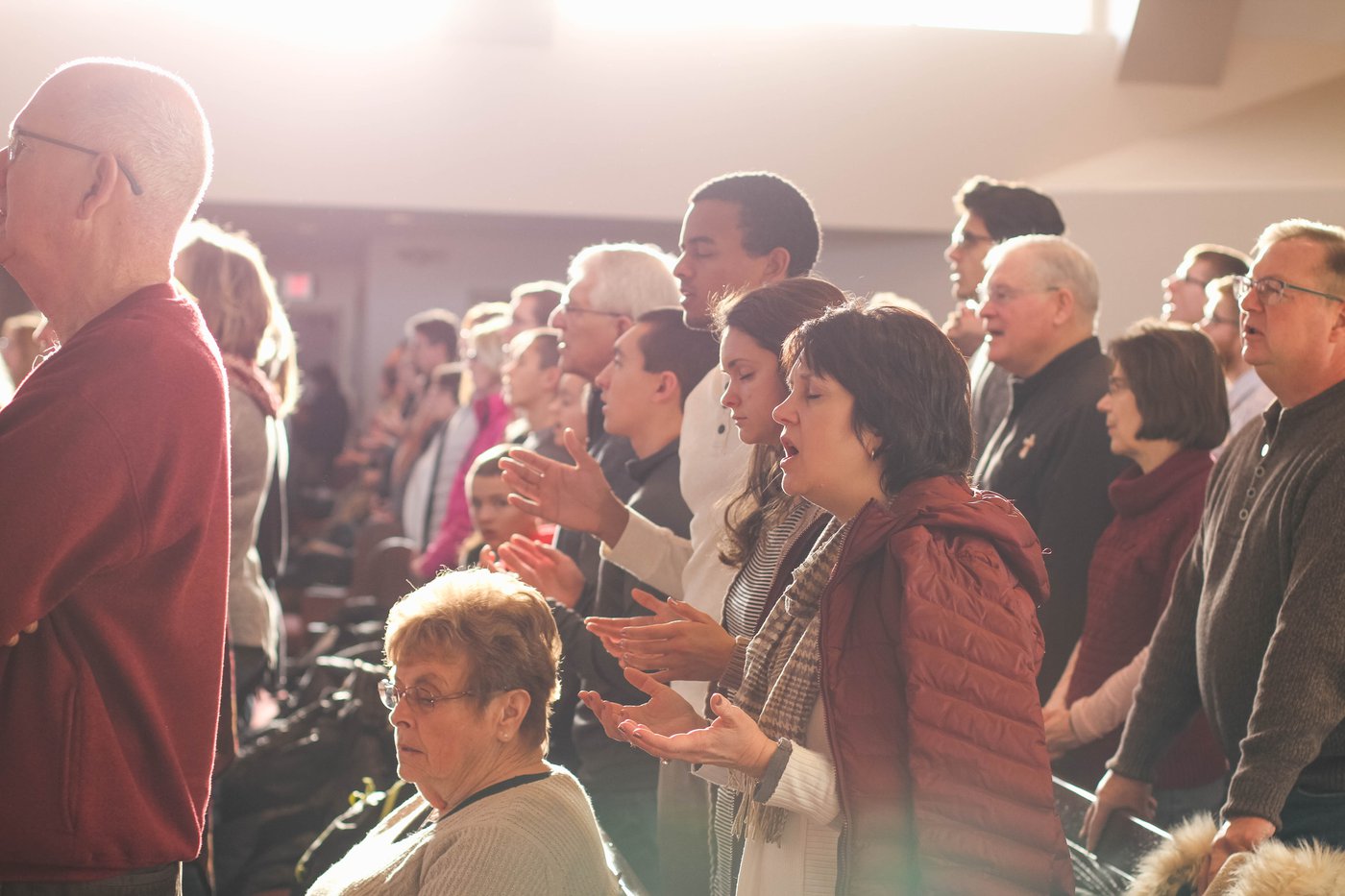 So here is what God is challenging me with right now:
Rather than asking 20 people how they are doing on Sunday and getting the same response every week. Find 1-3 people and really ask them how they are doing.
It could go like this: "Hey Anne, how are you doing this week? Is there anything I can pray for you about? How is your marriage? Everything okay with your kids?"
These are the questions we should ask and respond to ourselves so that we can have an honest moment with a few people and really seek our God for His help.
Okay, maybe you are thinking, "I don't need to tell people my issues, I can just pray myself." Or maybe you wonder "What if they gossip?" or think "I don't want to share my personal life with others, it's none of their business."
Here is my challenge to this kind of thinking:
You might be the one and only person that Anne talks to on Sunday and maybe she is really struggling deep with her marriage and is considering divorce.
Maybe, because you were willing to share your struggle, Anne and her husband decide to get some help and then proceed to ask you and your husband to be their accountability. This all happens because you were REAL and HONEST with her.
We have got to stop living our lives worrying about what people think and wanting to keep up appearances.
We are losing in our marriages, our family life, our friendships, and more when we are not real with people!
Most importantly, are you being real with God?
So many times, we say we will pray about something or that we are going to seek God on an issue, but do we really do it?
Wouldn't it be nice to have some help with that?
2) Be Real about Marriage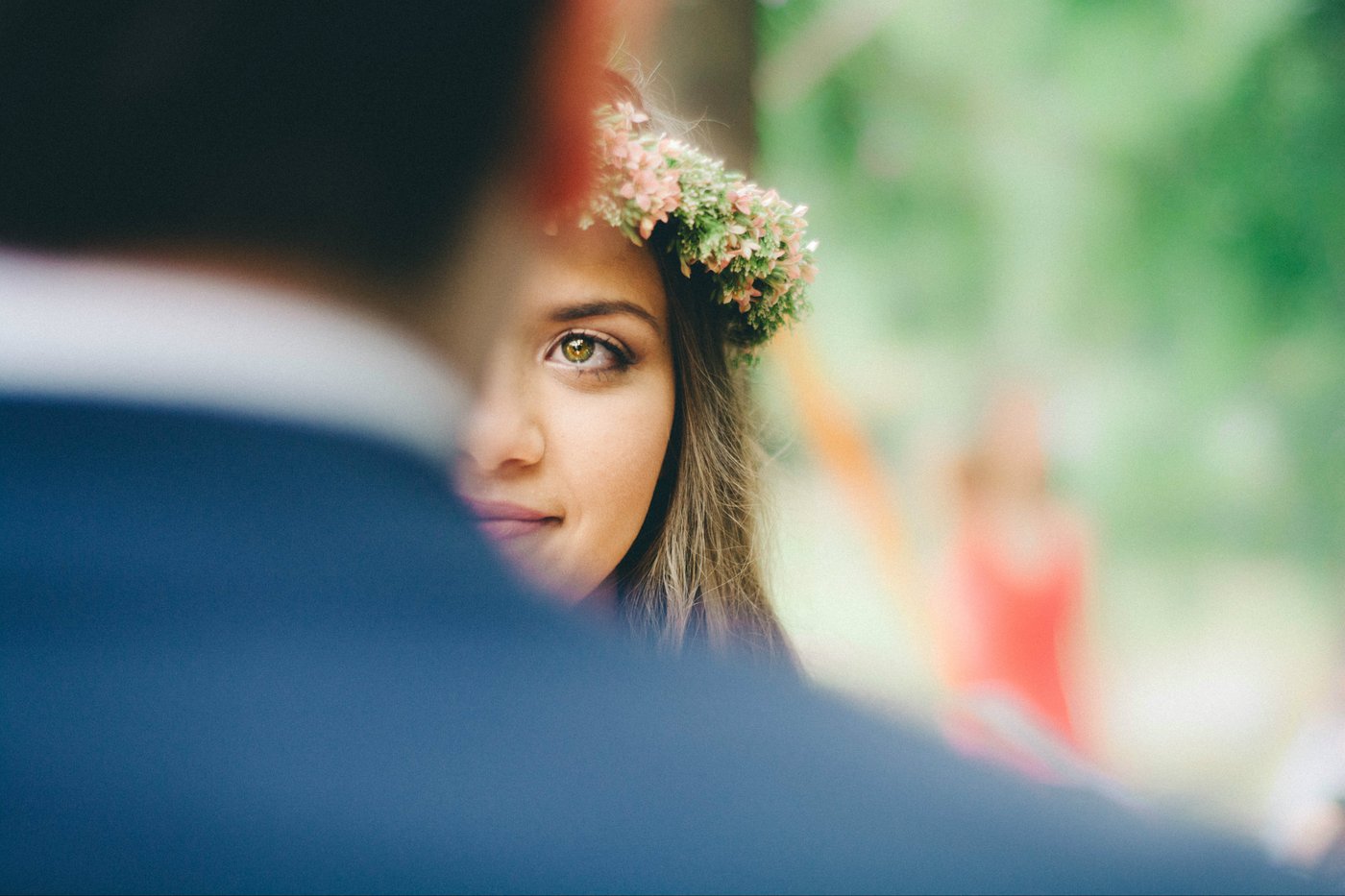 I have been greatly discouraged lately by the amount of failing marriages I see in the church and no one saw it coming!
How does this happen?
How do couples get so far into a terrible situation that there is no chance for resolution by the time their peers find out?
Why does our pride keep us from being real and honest with each other when we struggle?
To be blunt, it's shameful and pathetic.
How could we fail so terribly to bear each other's burdens?
I have been so deeply distraught by this because it's so sad to see families being torn apart by Satan's lies, and the Church as a whole isn't doing much better than the world.
We've got to make a change!
My husband, Derek, and I have an excellent marriage. We really do. We work hard at it and we truly love each other.
However, we are not perfect as individual human beings.
We both have temptations, trials, struggles, and sin issues that we deal with.
What I am learning is that I am not Derek's God, however I am his encourager.
I am not here to make sure he was listening to the message on Sunday or to judge him when he slips up and does something stupid.
My job is not to nag him until he does what I want or to "punish" him when he doesn't (and of course, it's the same for him to me).
His goal should be to help and encourage me in my areas of weakness as well.
We are both sinners saved by grace and we must remember to pray for and with each other when we struggle.
We should encourage on another to find accountability when we need it and to confide in one another, knowing that we will not judge or be bitter toward one another.
Our goal in our marriage is to love an imperfect person and to trust in God to help us both change and grow where we need it.
3) Be Real with Friends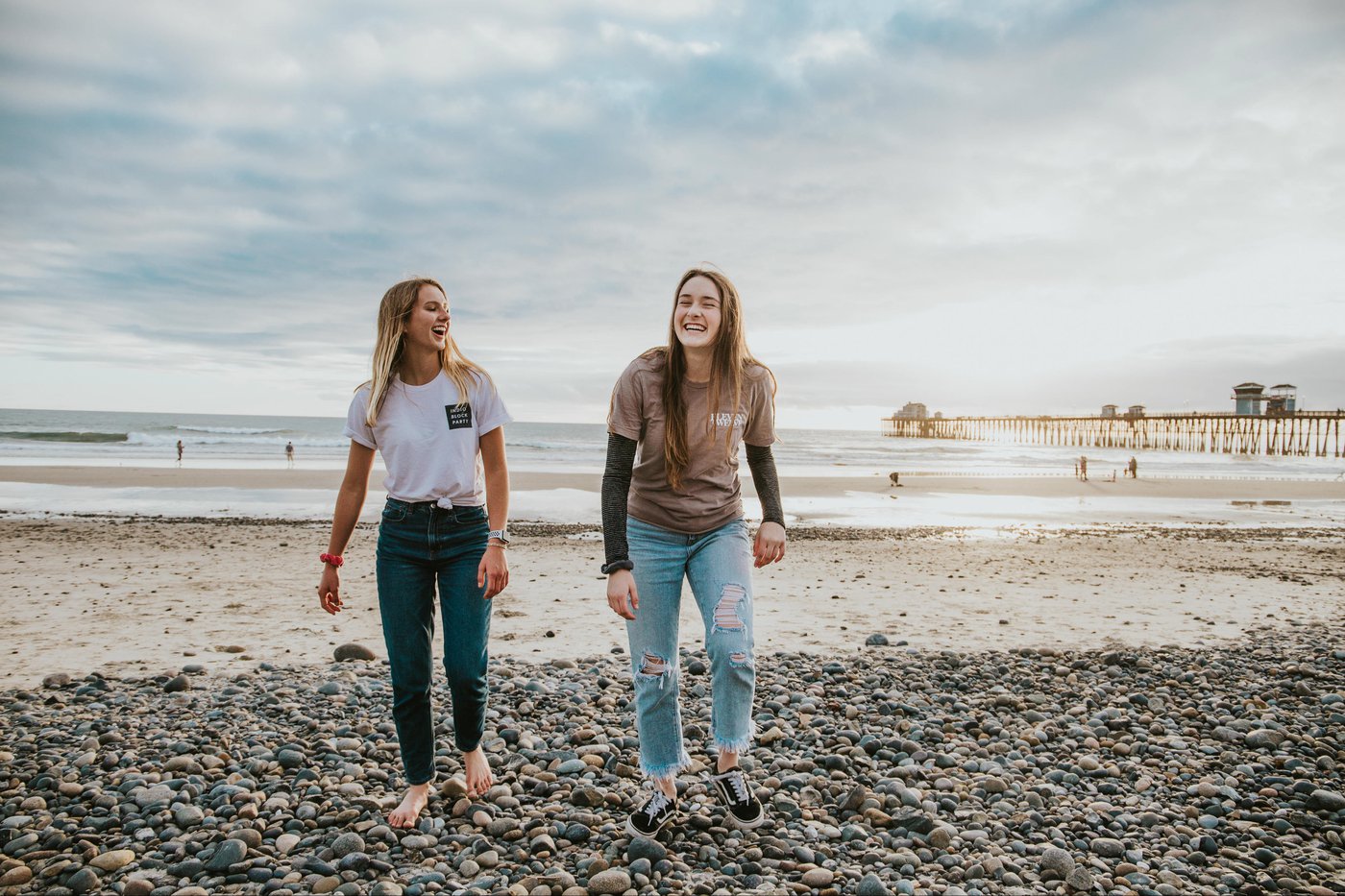 This same goal (of loving imperfect people) can be applied to our relationships with our peers.
We also need each other for encouragement, prayer, and even constructive criticism.
There's an old saying we use a lot in our circle of friends, "we all get by with a little help from our friends."
We have 4 kids and our friends know when they come over to hang out that many hands make light work. They often find themselves jumping in and helping with food, dishes, grabbing a child, whatever the need might be, and we love it! We love the community that we have with them and the way we all help each other out.
We recently went out with a group of friends to celebrate my birthday and we started talking about this concept of being real with others and sharing our challenges with those that are the closest to us.
Our culture has a hard time with this because we don't like to be honest about our struggles.
Everyone wants to be social media perfect, and it often leads to destruction.
We all challenged each other that night to be real with each other, to ask the hard questions, to hold each other accountable, and to encourage and pray for each other.
The Bible is very clear on this. Ecclesiastes 4:9-10 says, "Two are better than one, because they have a good return for their labor: if either of them falls down, one can help the other up. But pity anyone who falls and has no one to help them up."
Proverbs 27:17 says, "As iron sharpens iron, so one person sharpens another"
And Proverbs 18:24 says "A man of many companions may come to ruin, but there is a friend who sticks closer than a brother".
All these verses stress the need for true friends as we will go through times when we need help.
Let's stop being fearful of what others might think and start believing that God created us to help each other through the challenges this life brings.
Here's the reality of the situation: I need you, you need me, and we all need God!
Make it a priority to be real with someone this week.
It could change their life.
It will change yours.
You may also be interested in the following posts by Amy (Bio below)
Get the entire Book of James in 80+ Custom Graphics (FREE!)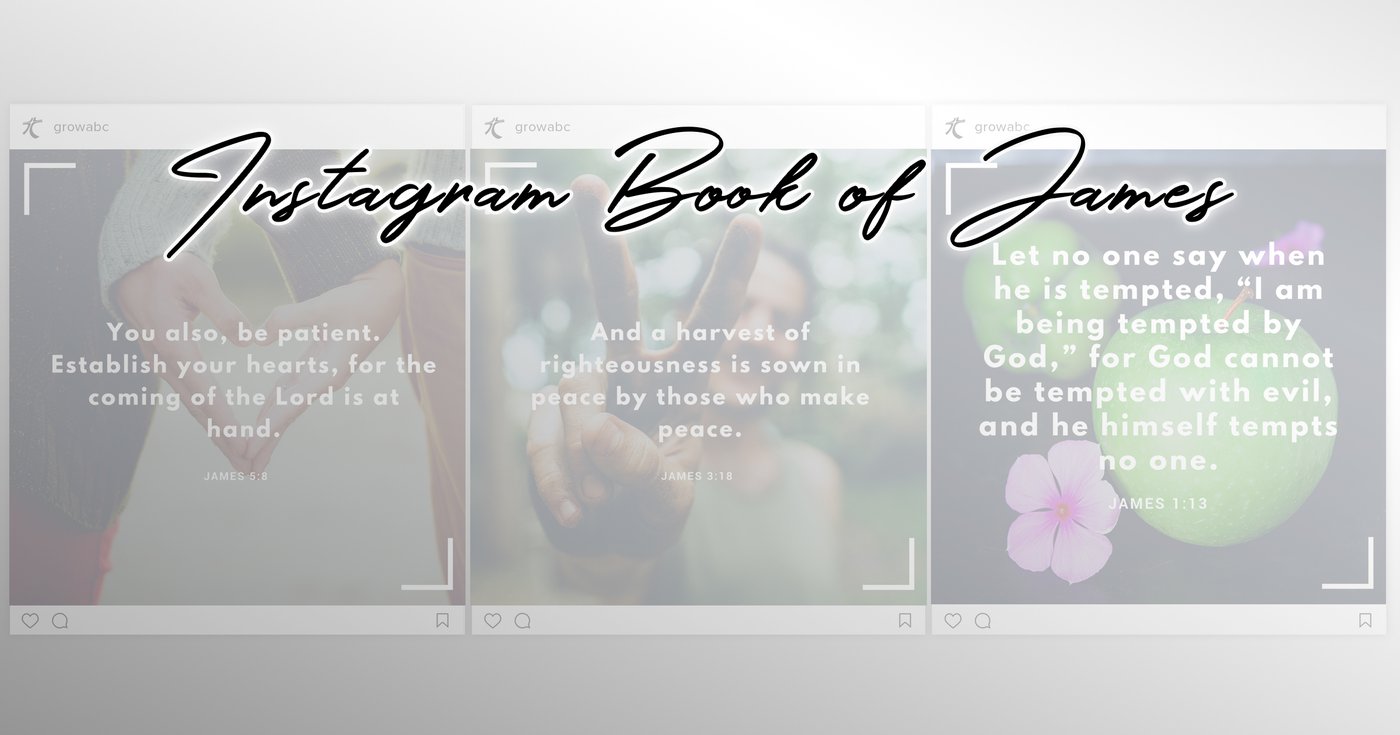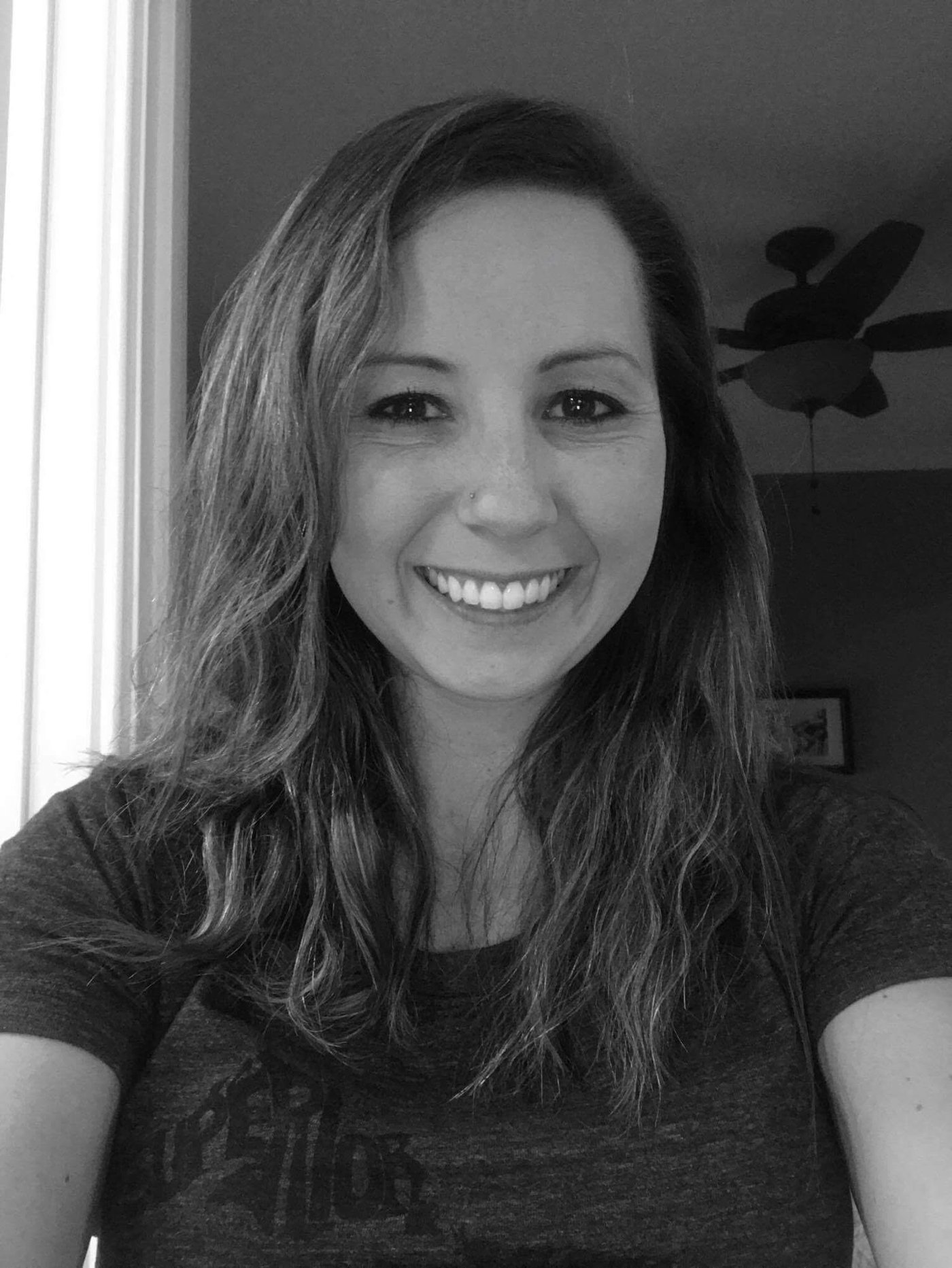 Amy Schaap is a stay-at-home mom, wife, and realistic homemaker. She and her husband, Derek have been married for seven years and have four kids, Kaeden, Kylee, Kendyl, and Kowen. Amy graduated from Liberty University with a Bachelor's in Women's Ministry and a Master's in Education Administration. She has a passion for non-traditional homeschooling and ministry to young women and moms of littles. At this phase in life, with four kids 5 and under, she enjoys lots of play dates and warm weather when the kids can swim and play outside.