Home is my favorite place to be. I'd consider myself a high functioning introvert. While I do enjoy the occasional event or night out, I'm perfectly content to spend Friday night reading a book or watching Netflix, and I'm often glad when plans are canceled. After a long day interacting with people, spending time alone helps me to recharge.
Certainly, there is nothing wrong with enjoying alone time, but if I'm not careful, I can miss out on a crucial part of life as a believer. Throughout the Bible, we see evidence that relationships are essential to Christianity. The ultimate example of this is the Trinity. God the Father, God the Son, and God the Holy Spirit exist together as one, continually communing in perfect harmony. Our salvation is built on relationship. God crafted a plan that included the death of His only Son—all because He wanted to have a relationship with us! Community is important to God.
"All the believers were one in heart and mind. No one claimed that any of their possessions was their own, but they shared everything they had." Acts 4:32
"And let us consider how we may spur one another on toward love and good deeds, not giving up meeting together, as some are in the habit of doing, but encouraging one another." Hebrews 10:24-25
"Bear one another's burdens, and so fulfill the law of Christ." Galatians 6:2-3
These are just a few of the many verses in the New Testament describing the importance of community. We need relationships for accountability, encouragement, and growth. Christians must participate in community.
The great thing about building community is that there's not only one way to do it.
Some thrive on visiting new places and meeting people, and some (me) are overwhelmed just thinking about it. God has given us all different personalities, desires, and interests, and I believe finding ways to use them brings Him glory.
Over the past few months, I've been able to enjoy community with other believers without putting myself in a situation that overwhelms me. Each Wednesday night, a group of friends and family meets for dinner at our house. We enjoy making a meal together, playing games, and encouraging each other. Since I love to be at home, this scenario works very well. On rare occasions when people stay later than I'd like to be awake, I head to bed while my husband hangs out with everyone. Our little group is growing, and it's been great to build relationships with people I might not interact with otherwise.
This experience has been such an encouragement to me. My introverted tendencies don't have to keep me from engaging in relationships with other believers.
We are not all the same, and we shouldn't try to be! I've found what works for me, but there are many other ways to engage in community. Instead of letting certain personality traits cripple us, we need to find ways to use them for the glory of God. Get involved in community—it's essential for believers!
You might also like these posts by Alex (Bio Below)
Subscribe to ABC Voices!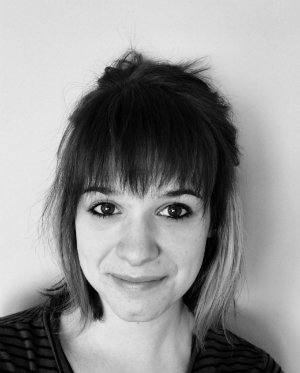 Alexandra is married to her high school sweetheart Tim and mama to MaryKate and Oliver. She earned her Bachelors in Music from Cornerstone University and enjoys teaching piano lessons and leading worship at ABC. When she's not wrangling her active littles, she's probably drinking a latte or rearranging her living room. Again.