I am a mom. I work 40+ hours a week. At work, I give baths, take blood pressures, and care for the elderly. At home, I do laundry, clean up after the dog, teach my 9-month-old son how to make silly faces, and go on dates with my husband. I LOVE every minute of it.
For months after I had my son and went back to work, I beat myself up. I felt like a terrible mom for leaving my son at home while I went off to work for 8 hours a day. What if he grew to resent me for not making some cute, DIY sensory activities for him? What if he said his first word while I was gone? What if…? I could go on forever. I was miserable. I knew of many people who claimed that moms who stayed at home were the highest and best, the holiest, even. Instead of searching the Scriptures and seeking God's will for my family, I put my trust in my feelings and let them take over.
Fortunately, we serve a gracious and patient God. He gently reminded me over and over that He loves and provides for my family, in our own unique situation. He changed my perspective on my work and helped me to see it as a ministry opportunity. He gave me great friendships with my coworkers. Because of my job, He provided enough income for our family to be able to pay our bills and buy groceries. He even provided the best babysitter for my son, my wonderful mother-in-law! (Even though he might be extra-spoiled with grandma in the house). I was so encouraged to read Proverbs 31, now that I am a wife and mother. Check out what she was up to:
15 She rises while it is yet night and provides food for her household and portions for her maidens.
16 She considers a field and buys it; with the fruit of her hands she plants a vineyard.
17 She dresses herself with strength and makes her arms strong.
18 She perceives that her merchandise is profitable. Her lamp does not go out at night.
19 She puts her hands to the distaff, and her hands hold the spindle.
20 She opens her hand to the poor and reaches out her hands to the needy.
21She is not afraid of snow for her household, for all her household are clothed in scarlet.
22 She makes bed coverings for herself; her clothing is fine linen and purple.
23 Her husband is known in the gates when he sits among the elders of the land.
24 She makes linen garments and sells them; she delivers sashes to the merchant.
25 Strength and dignity are her clothing, and she laughs at the time to come.
26 She opens her mouth with wisdom, and the teaching of kindness is on her tongue.
27 She looks well to the ways of her household and does not eat the bread of idleness.
28 Her children rise up and call her blessed; her husband also, and he praises her:
29 "Many women have done excellently, but you surpass them all."
30 Charm is deceitful, and beauty is vain, but a woman who fears the LORD is to be praised.
31 Give her of the fruit of her hands, and let her works praise her in the gates.
Wow! What a busy lady. According to the passage, this particular woman was working both in and out of the home, and she is pleasing to the Lord and her husband. In fact, she appears to be incredibly helpful to her husband because of what she accomplishes. In verses 25-30, we can see the characteristics of this woman. She is strong, dignified, wise, and kind. Most importantly, she fears the Lord.
Throughout the Scriptures, we see many different examples of women who served the Lord: Jochebed (Exodus 2:1-10), Deborah (Judges 4-5), and Mary (Luke 1-2), to name a few. The beautiful thing about these moms is their uniqueness; some tended to their homes and children, and others were out of their homes working. The common thread is that they served the Lord. What an encouragement to realize that it's no longer about "staying home versus working"! Colossians 3:23 says, "Whatever you do, work heartily, as for the Lord and not for men." I am so thankful to be serving the Lord in my unique situation as a mom.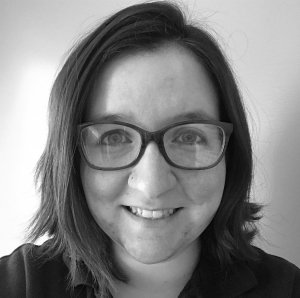 McKenzie Hollingsworth lives in Allendale with her family. She met her husband Bradley on a dating website and they've been smitten ever since! They share their home with their busy, active son and their lazy dog. McKenzie works full-time caring for the elderly in an assisted living home. Her passion is sharing God's love by caring for others. She loves spending time with her family, baking treats for anyone who walks in the door, and going on dates with Bradley.
Subscribe to ABC Voices!