The Problem
I have an addiction. And as is the case with all addictions, I didn't realize it was a problem until it was too late. In general, I'm addicted to my phone.
Now there are various things people can be addicted to on a phone like social media or YouTube clips, but my problem was games. Yes, that's right, those silly, free games you can download anytime from the app store.
I don't own a single video game console, so I wouldn't call myself a "gamer." "Gamers" are those unemployed 20-somethings that live in their mom's basement and play games all day. I've always considered myself a responsible person who likes to read and think deeply about things. But if I find a free game that I really like, I'll tap away for 2-5 hours a day. I still may not fit the stereotype of being a "gamer" but in a way, I'm worse. I'm a hypocrite. It's embarrassing to admit, but it's a real problem.
Breaking The Addiction
I've gone through several cycles of getting addicted to games and it all started when I got my first smartphone in 2011. I find a game I really like, usually something that involves strategy or puzzles, and I play it a bit. I figure, everyone wastes time doing something, so it's no big deal. But before long, I get kind of good at the game, and then I'm hooked. I want to beat all the levels. I want to be better than everyone else. I'll play right when I wake up in the morning, and then again for a couple hours before bed. At some point, usually 6 months later, I realize it's a problem and I quit playing altogether. I delete the app. I never play that game again.
But a couple months later I download a different game. The cycle begins again.
Three or four months ago I hit the point where I once again realized I needed to quit, and I did. I haven't touched a game since. This cycle was especially bad. I found a game that had some very difficult tactics involved, and I love a good challenge. This particular game also had a more robust version coming out on a real game console. I wanted it, bad. My birthday was coming around and I had every intention of buying the console and the game with the birthday money I was sure to get. But praise God, that didn't happen.
A couple days before my birthday I was reading one of my favorite blogs where author Jeff Goins gives advice to aspiring writers. He asked this question,
"What are you doing when you love who you are?"
At that moment I realized when I spend hours playing games, I hate who I am. I feel guilty. I feel ashamed. Because my hobbies don't just affect me, but my family and friends as well. I knew if I bought the console, I would get lost even deeper into playing games, and that scared me.
There are two main things I love doing: learning and sharing what I've learned. When I play games I'm not learning anything, and then I also don't have anything of value to share. I realized that if I'm going to have a hobby, I'm going to have one that enriches my life, benefits others, and glorifies God. So, I made the change, and I am determined never to go back.
I Know I'm Not The Only One
While my problem may have been games, there are so many different things you can get addicted to on your phone. A writer and former college classmate I highly respect shared how he had to quit Twitter, even at the expense of losing a chunk of his online platform. Famous Christian author Philip Yancey shared how mindless internet browsing has damaged his learning and concentration. The internet and smartphones, in particular, are addiction minefields. If you're not careful, you can be consumed.
Since I've stopped playing games on my phone, I've seen so many benefits in life. Here are just a few.
1) I'm playing more with my kids.
For about a month I didn't even tell my wife I had quit playing games on my phone and she said she loved how I was spending more time with the kids. I don't want to miss a moment.
2) I'm socializing more.
I'm planning visits with friends and family. I'm going to conferences and events that I find interesting. Being an extrovert, these things have been fuel for my soul.
3) I'm reading and writing more.
There aren't many things I love more. I even started a personal blog.
4) I'm thinking about God more.
I think about Bible verses I've recently read. I think about theology, apologetics, and ministry. I even pray more.
With rapid developments in technology, so many of us have been caught unprepared. But I want to offer hope. There is so much joy to be had in the Christian life, and even more joy awaiting us.
Therefore, since we are surrounded by so great a cloud of witnesses, let us also lay aside every weight, and sin which clings so closely, and let us run with endurance the race that is set before us, looking to Jesus, the founder and perfecter of our faith, who for the joy that was set before him endured the cross, despising the shame, and is seated at the right hand of the throne of God. –Hebrews 12:1-2
We don't have to spend our lives enslaved to our technological devices. We can overcome this new norm. We can live fulfilling lives with our eyes wide open to see the glory of God. His blessings are all around us. If only we would look up to see them.
You might like these posts by Tim (Bio Below)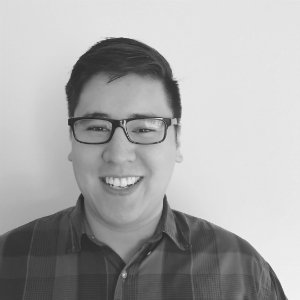 Tim is a lifelong student and loves nothing more than a good conversation on faith and truth. He is the chapter director of Ratio Christi at Grand Valley State University in Allendale, Michigan (his hometown). He has spoken on dozens of topics at various universities, high schools, churches, and non-profit ministries. He has a BA in Worldviews and Apologetics from Boyce College. He has a passion for equipping the church to be effective in reaching out to their community. Tim, his wife Alexandra, and children MaryKate and Oliver attend Allendale Baptist Church where Tim also works as an administrative assistant. Anyone who meets Tim easily remembers him as the tallest Filipino they've ever met.
Subscribe to ABC Voices!