As a kid, I remember playing "college" with my cousin. Grandma's spare room was our "dorm", and we'd go to pretend classes and even make homework for ourselves to do. College seemed so exciting; I couldn't wait to grow up and get there!
Through each season of life, I've found myself looking forward to what comes next, wishing I was already there. As a single college student, I spent a lot of time hoping for a boyfriend and imagining what married life would be like. Long before I was engaged I obsessed over wedding gowns, color schemes, and decorations, living in anticipation of my special day.
As a newlywed, I researched pregnancy and baby names, longing to be a mama. I imagined myself cuddling my sweet baby and dressing her up in the most stylish baby clothes.
Right now, my babies are two years old and ten months old. My days are busy, filled with many diaper changes, messy mealtimes, and midnight wake-ups. I can easily wish time away, thinking it will be so nice when they can feed and dress themselves, or play on their own so I can have a few moments to myself.
It seems like there's always something better ahead, something exciting to look forward to. If I'm not careful, I can miss the good things and sweet moments happening right now.
"But godliness with contentment is great gain." -1 Timothy 6:6
Paul says that it is a great gain for us to be content. God has given me many precious gifts. By wishing for the future, I forgot to focus on what I do have! It's good for me to be content with what I have, with where I'm at in life. When I shift my focus from wishing for something different to being thankful for what I have, I begin to notice just how blessed I am.
Often I cuddle with my sweet boy after he wakes up. He giggles as I play peek-a-boo and tickle him. His eyes light up when I walk in the room, and he is constantly saying, "Dada, Mama". Before I know it, he'll be too old for snuggles and silly games. I want to savor these moments!
Lately, when I put my daughter to bed, she pats the blanket beside her, asking me to lay next to her and sing with her. She wants "Twinkle, Twinkle Little Star" over and over. My heart could burst as I watch her copy my motions, giggling when she gets them right. Watching her learn and grow is so special!
My life is filled with precious gifts from the Lord, but when I constantly hope for the next season of life, I train myself to be unsatisfied with what I have. It's actually a benefit to me to choose contentment. It's "great gain". Changing my perspective helps me to pay attention to the way God continually blesses me.
Playing "college" as a kid and dreaming of being grown up, I might have missed out on some of the fun stuff going on around me. I want to enjoy this stage of life, and not miss it by wishing for tomorrow. Today is a gift!
You may also be interested in the following posts by Alex (Bio Below)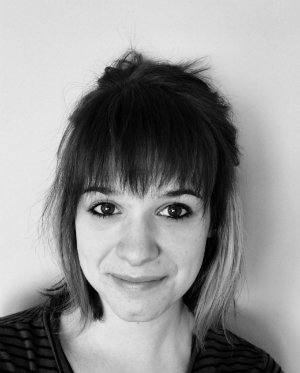 Alexandra is married to her high school sweetheart Tim and mama to MaryKate and Oliver. She earned her Bachelors in Music from Cornerstone University and enjoys teaching piano lessons and leading worship at ABC. When she's not wrangling her active littles, she's probably drinking a latte or rearranging her living room. Again.
Subscribe to ABC Voices!