I Thought I Knew It All
Before I had kids, I was an absolute expert on all things parenting. I never bragged or said anything snarky to anyone, but you'd better believe I thought it. When I saw a family in the grocery store with a toddler throwing a tantrum, I'd sub consciously shake my head. If a kid was being too obnoxious at a restaurant, I'd think, "if that was my kid, they'd behave much better." I thought I knew what it took to be a parent, and I dared to think I even could do it better than anyone else.
Boy, was I wrong. From the time my son was born, he was a loud kid. By the time he was old enough to understand "no," I learned how stubborn he could be. From full-scale meltdowns at the grocery store to a scream-fest at a restaurant on his 1st birthday, I quickly realized I didn't have all of the answers that I was so convinced I had.
So often we make judgments about situations we aren't in, especially when we don't know the context of them. These situations can show up anywhere: parenting, church, marriage, school, work- no area of life is immune. It is so easy to look at others and think we are better or more capable of things- until we end up in a similar situation and are humbled.
Why do we do this? I think it's clear that the number one answer is pride. Pride makes me think I have it all together. It makes me put others down, even just in my mind, so that I can be superior. When I look at other parents and scoff at their decisions or their children's behavior, I am putting myself on such a pedestal that I think I know better than everyone. How ridiculous! It was incredibly humbling (but also refreshing) when I learned that I don't have all of the answers or know what's best for everyone.
Say "No" to Pride and "Yes" to Christ
How can we get away from the pride that so easily creeps up in our hearts? In Ephesians 4:22-24, Paul says,
"to put off your old self, which belongs to your former manner of life and is corrupt through deceitful desires, and to be renewed in the spirit of your minds, and to put on the new self, created after the likeness of God in true righteousness and holiness."
According to the verse, we are to "put off" pride. So, do we just stop being proud and stop there? I don't think that is enough.
Look at what Paul says in verse 32:
"Be kind to one another, tender hearted, forgiving one another, as God in Christ forgave you."
After we put off pride, we need to replace it with kindness and a tender heart. Christ has forgiven me and shown me so much love and kindness; how can I not exude the same love and kindness to others? For example, when I see a family in the store whose kid is losing it, instead of looking down my nose at them and thinking that I'd handle that kid way better, I can look at them with a tender heart and empathize with their situation.
Because of what Christ did for me on the cross, I no longer have to let my pride take over; I need to remember my renewed mind in Christ. Take off pride, and put on kindness and a tender heart. Once I do this, my focus won't be on who has the best-behaved kids or who the best parent is. I can focus on taking care of my family and showing love and kindness to those around me.
More posts by Kenzie: (Bio Below)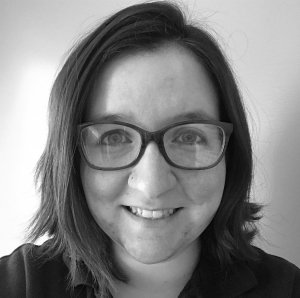 McKenzie Hollingsworth lives in Allendale with her family. She met her husband Bradley on a dating website and they've been smitten ever since! They share their home with their busy, active son and their lazy dog. McKenzie works full-time caring for the elderly in an assisted living home. Her passion is sharing God's love by caring for others. She loves spending time with her family, baking treats for anyone who walks in the door, and going on dates with Bradley.
Subscribe to ABC Voices