I'm a 20 year old guy, working my way through college while spending my time with friends and being involved in a few campus organizations. At the same time, I'm trying to build my relationship with God and faithfully find alone time with him. One thing God has been teaching me is the importance of Biblical manhood. I've been praying, reading scripture, and reading books from other men's perspectives to try to become the man God wants me to be. Through this study, I've found 5 common characteristics of Biblical manhood that lay a good foundation for becoming a Biblical man.
5 Characteristics of a Biblical Man
1) Biblical men trust in God
1 Corinthians 16:13 says "Be watchful, stand firm in the faith, act like men, be strong." What ultimately makes a man strong is not himself, but what he places his foundation in. When we stand firm with God, that is what makes us strong. How can men stand firm if they are on sand, or while adrift in water? But if we place our foundation on the cornerstone, we will always be strong.
2) Biblical men love
The next verse, 1 Corinthians 16:14 says "Let all that you do be done in love." Men need to be resolute in our beliefs and morality, but we also need to be gentle and kind in the way we interact with others. Stu Weber wrote a book for men named Tender Warrior. This title describes perfectly how men should love. To be tender is to be open and empathetic. To be a warrior is to fight for what is right and to defend others even at personal cost. This is all to follow the command, that all we do is to be done in love.
3) Biblical men meet with other Biblical men
How can men be strong without each other? Proverbs 27:17 says "as iron sharpens iron, so one man sharpens another." And, again in Proverbs 24:6 "for by wise guidance you can wage your war, and in abundance of counselors there is victory." If we are to strive to be Biblical men, we must first find others who strive towards the same goal. Some of these men will be wiser, and some of these men will need your wisdom. As men, we often hide feelings of doubt and insecurities, but to have brothers to come alongside to give encouragement and accountability increases the chance of victory in our spiritual warfare through life.
4) Biblical men are selfless
Men are called to be selfless in the Bible many times, but particularly in regards to marriage. In Ephesians 5:28, Paul states "husbands ought to love their wives as their own bodies. He who loves his wife loves himself." The problem is that men do not naturally deny their own bodies, but Paul says we are called to love another in the same way we naturally love ourselves. This is an act of pure selflessness. Our human natures don't naturally act for others, and yet it's Biblical to do so!
5) Biblical men act like an adult
In 1 Corinthians 13:11, Paul says "When I was a child, I talked like a child, I thought like a child, I reasoned like a child. When I became a man, I put the ways of childhood behind me." A child speaks without thinking or considering others feelings. A child thinks with imagination. A child reasons usually by how their needs are best met. These traits need to pass away as we continue to grow in Christ. Having imagination and meeting bodily needs are not sinful, but to make those a motivation of action is selfish and fake. To be a Biblical man is to live for others, not ourselves.
The Ultimate Example of a Biblical Man
Follow these commands, and you will be even closer to becoming a Biblical man. This is not an exhaustive list, but God calls all men to these. There is a man who followed them all perfectly who leads as our example--Jesus. He loved selflessly, had friends to support and to support him, and gave up his body for his bride, the church. He was willing to sacrifice everything, even separation from God the Father, for our sakes.
However, this perfect example of a man isn't just a difficult to follow, but impossible. We aren't Jesus, and we prove this by the sin we commit every day. Thankfully, Jesus does not ask us to be perfect, but he does ask us to confess both to him and to others the things we have done. Biblical men aren't perfect. And admitting that makes us stronger in character. It allows for accountability and growth. But, by God's grace, we will be forgiven every time we trip, and God will continue to pick us up as we strive towards the goal of glorifying the name of Jesus as Biblical men.
You may also be interested in the following posts by Luke (Bio below)
Get the entire Book of James in 80+ Custom Graphics (FREE!)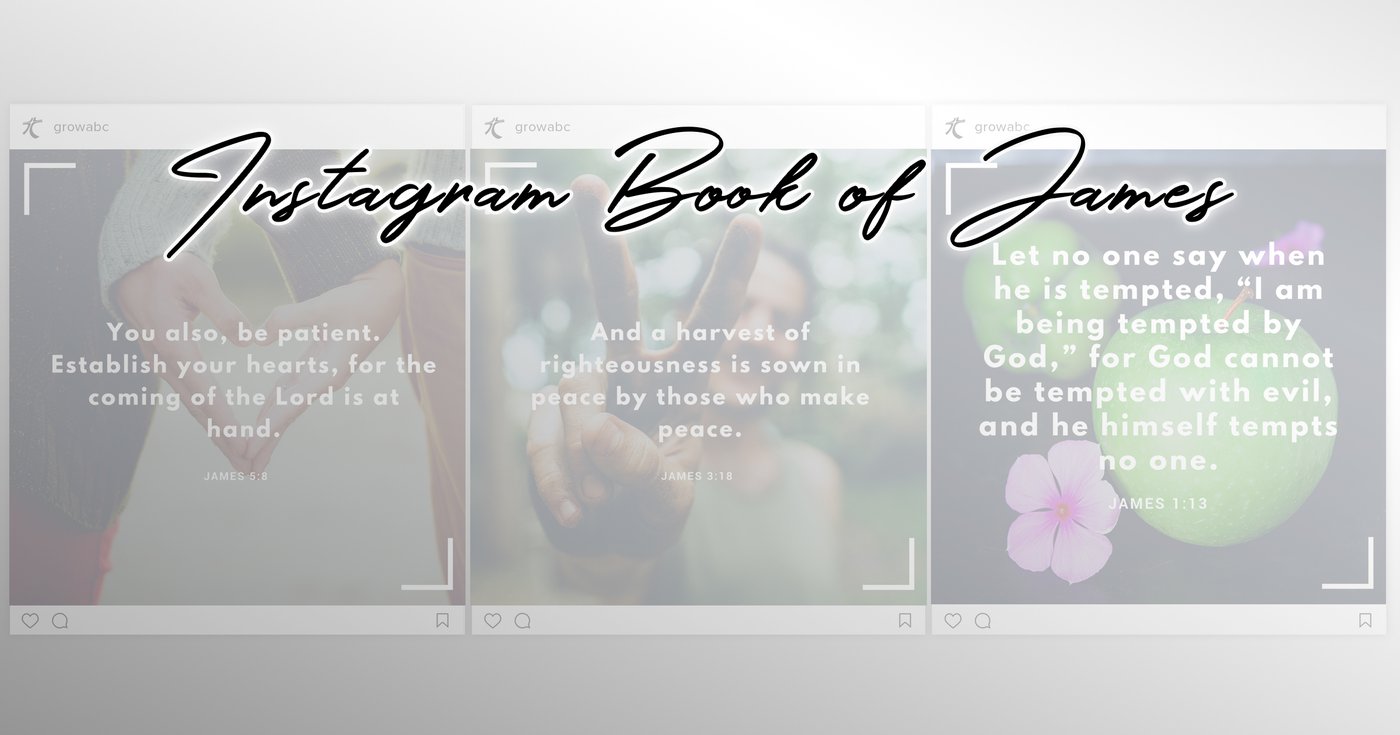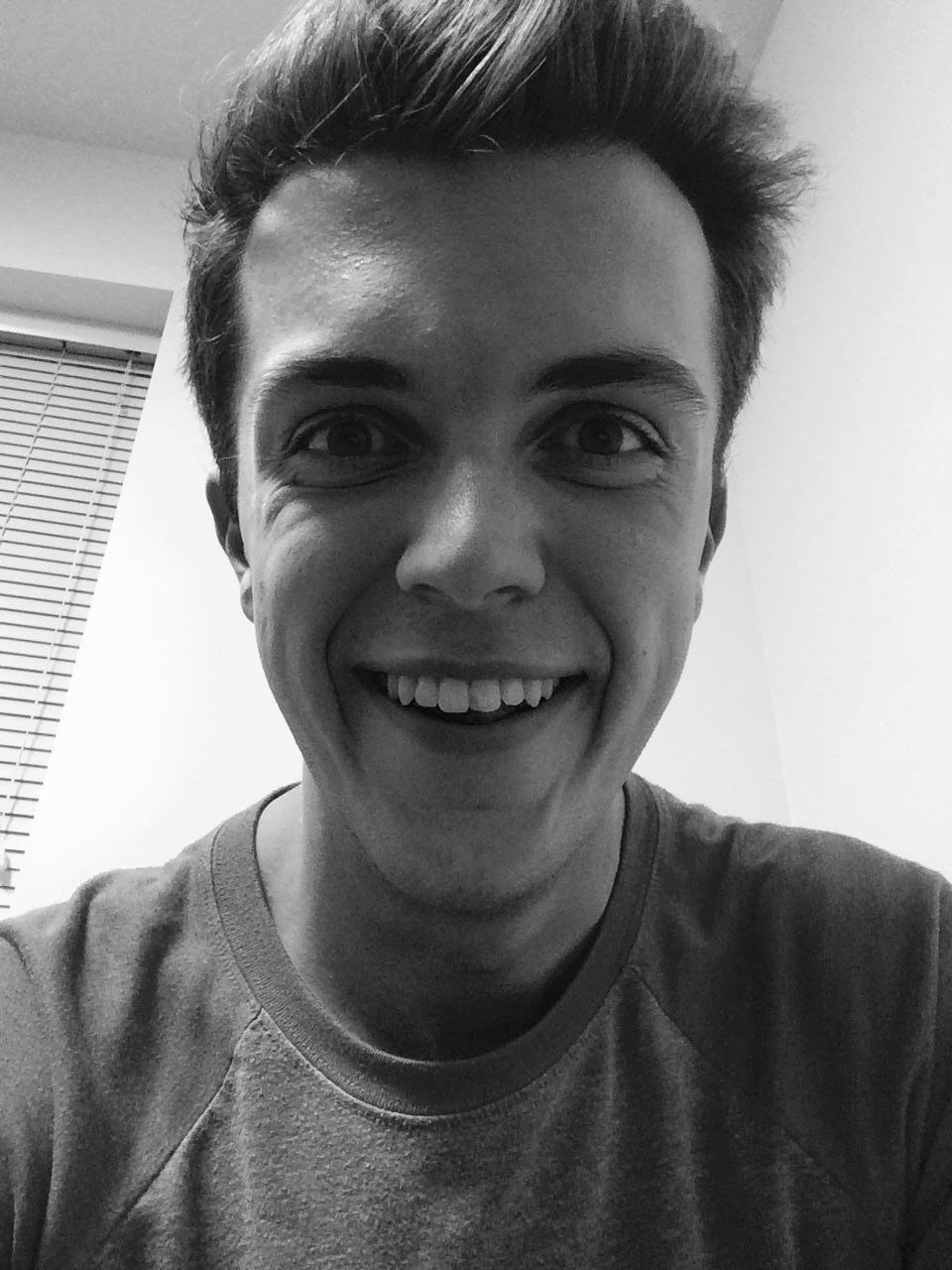 Luke is currently a Junior at Grand Valley State University where he is studying Computer Science with a minor in mathematics. He loves being with friends at college but loves being home with his family and girlfriend too. He doesn't know what's going to happen in the future but is excited to see God move and work in his life.