A Remonstrance Is A Protest, A Reproof, Or A Forceful Petition Against Something. Much Like A Call To Arms, I Want To See Men Of God Better Equipped To Go Into The World And Make A Difference. My Hope Is That These Principles Will Begin A Remonstrance In Your Heart.
Wisdom
Get wisdom, get understanding;
do not forget my words or turn away from them.
Do not forsake wisdom, and she will protect you;
love her, and she will watch over you.
The beginning of wisdom is this: Get wisdom.
Though it cost all you have, get understanding.
Proverbs 4:5-7 (NIV)
When we examine the entirety of scripture, we see that a lot is asked of men. In a time where we can easily gratify our every desire and coast through life unburdened, the call to bold engagement with life is more difficult than ever before. If we are going to be faithful leaders we need to be equipped to do so. And this starts in no other place than Scripture. Proverbs 119:104-106 says "I gain understanding from your precepts; therefore, I hate every wrong path. Your word is a lamp for my feet, a light on my path. I have taken an oath and confirmed it, that I will follow your righteous laws." It is in His Word that we draw up our plans and can be strategic in all aspects of life.
One of the things I have found to be important and often ignored is having the ability to adequately know the world we are living in. An analogy I'd like to use here is that of a doctor. If you visit a doctor and are diagnosed with the flu, but you actually have a heart disease, you aren't going to be given the proper medication and can expect the problem to get worse. As men, we need to accurately diagnose what is going on around us so that we can draw the correct conclusions from it. This is a quality I find to be vital for leadership and something that distinguished the great Francis Schaeffer from all the other voices of the late 20th century. We need to be diagnosing our own relationship with God, with our wives, with our children, as well as diagnosing the issues in society around us. This helps us to be men of vision and prepares us to help others.
Perhaps a more obvious quality men need to take hold of is reading. We need to be examining ideas, growing our minds, stretching ourselves in ways most men refuse today. There was a time when a man took pride in his study. Now we build "man-caves." I'll simply ask, how much growth do you think occurs in a man-cave? Potentially as much as when men lived in caves.
By reading, I do not mean endless blogs, online articles, or really anything on a screen. In the 2011 Pulitzer Prize finalist book The Shallows: What the Internet Is Doing to Our Brains, journalist Nicholas Carr states,
The constant distractedness that the Net encourages- the state of being, to borrow another phrase from Eliot's Four Quartets, "distracted from distraction by distraction"- is very different from the kind of temporary, purposeful diversion of our mind that refreshes our thinking when we're weighing a decision. The Net's cacophony of stimuli short-circuits both conscious and unconscious thought, preventing our minds from thinking either deeply or creatively. Our brains turn into simple signal-processing units, quickly shepherding information into consciousness and then back out again.
He goes on to say,
Even though the World Wide Web has made hypertext commonplace, indeed ubiquitous, research continues to show that people who read linear text comprehend more, remember more, and learn more than those who read text peppered with links.
If we are to be focused in our study and purposefully grow our minds, we need to be able to sit down in the quiet and read. Start with simple books on topics you enjoy and slowly branch out to books on relevant topics you are concerned with. There are great minds at Allendale Baptist Church that would love to share with you what they have been reading. So go ask!
Courage
Therefore, putting aside all filthiness and all that remains of wickedness, in humility receive the word implanted, which is able to save your souls. But prove yourselves doers of the word, and not merely hearers who delude themselves.
James 1:21-22 (NASB)
Today it is controversial in some settings to even claim there is such a thing as gender. To assert that there is only male or female, which is determined prior to birth, is counter-cultural on many college campuses and in academic institutions. What we need to do is take that foundational wisdom and then apply it. We must be wise and active in all areas of life.
The charge I give to you comes from the different translations of 1 Corinthians 16:13. If you look up that verse in translations like the NIV or the NLT (which are meant more to convey the idea of the original Greek) it says "Be on guard. Stand firm in the faith. Be courageous. Be strong." But now look at the more literal translations like the ESV or the NASB, "Be on the alert, stand firm in the faith, act like men, be strong" (NASB). A more literal view of 1 Corinthians 16:13 reveals that being courageous is best understood as acting like a man. Is that how you view manhood?
Having courage in 21st century America means being willing to make uncomfortable and often unpopular decisions. It is not enough to call ourselves the head of the household, we need to be proactive in all aspects of the things we are called to watch over. Guided by scripture and the wisdom we have obtained, be on the lookout for how you can inspire growth in the people around you, encourage those who need it, and be willing to step out and do things you really don't want to do.
The qualifications of an elder in 1 Timothy 3 are things that every man should strive for. Though these are requirements for the overseer or deacon of a church, this does not limit their value to all men. Qualities like temperance, hospitality, the ability to teach, dignified, not addicted to wine or money, these are the principles employed by a modern courageous man.
It is in our nature to be passive. And the abundance of life's distractions, both positive and negative, make it easy for us to justify "sitting this one out." But perhaps that is exactly when we need to be engaged. Know the hierarchy of responsibilities you have in life and master them. I do not know everything you are dealing with but I can say with certainty that above all else you are obligated to love the Lord with all your heart, soul, mind, and strength.
Patience
But everyone must be quick to hear,
slow to speak and slow to anger.
James 1:19b
So with wisdom as our foundation and knowing the importance of courage and action, I want to conclude with the notion of patience. As leaders, we need to know when it is time to step in and do as well as when to wait. There is great value in being still and contemplative. The world we live in is loud, be willing and able to be calm and still. Psalm 46 is something to meditate on in this context. There is plenty of powerful imagery and chaos building to the statement, "be still, and know that I am God." Despite the distractions and madness around us, we will find refuge, wisdom, courage, and strength in God. But we are told to be still.
In our quietness, we are able to pray to God and strengthen our relationship with Him. In our quietness, we are able to reflect and process the events of life. In our quietness, we are also demonstrating our self-control and mastery over ourselves. Knowing when to step out and when to stay still comes from maturity. Pride demands that we are always shooting our mouths off and getting involved frivolously. Humble maturity discerns how we make our next move. Sometimes this means being still.
More than anything, I hope this is an encouragement to Fathers. Take these words and use them to grow, to realize how vital you are to your family and to society, and make positive changes no matter where you are at in life. Push back the desire for apathy. God will honor your efforts and guide you in His word. And never forget that there are other men on the same journey, reach out for help and counsel. We have a common goal as fathers, leaders, and Christians- to honor God with all we do and with all He has given us.
You might like this post by Ryan: (Bio Below)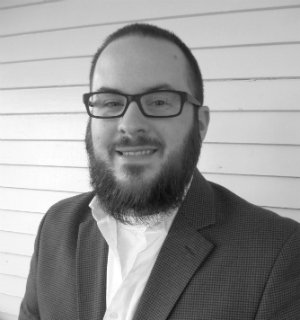 Ryan is always on the lookout for a chance to read a good book or see a new movie. He is finishing his Bachelors in Biblical Studies through Moody Bible Institute and plans to move on with a Masters in Theology. Ryan is 30 and has given presentations on Pro-Life apologetics, homosexuality and the Bible, and teaches Church History and Historical Theology at Allendale Baptist Church. Ryan has been married to his wife Stephanie for ten years and they have four children: James, Lael, Lydia, and Isaiah.
Subscribe to ABC Voices!