A few months ago I told my husband, "I don't like the person I am right now."
"I feel like I'm in a rut and I can't get out. I don't know what's wrong with me."
I found myself easily frustrated with my kids if they didn't act the way I thought they should. I was anxious and fearful when money was tight. In several areas of my life, I just wanted things to be different.
Fortunately, the Lord knew what I needed. I read a book and heard a few sermons, and realized what was missing.
Gratitude.
I needed a good dose of thankfulness in my life.
Here are 4 ways gratitude will transform you:
1) From Wanting to More Than Enough
Gratitude is the perfect solution for a heart struggling to be content.
When I focus on the things I don't have, or the things I wish I had, I can become bitter and cynical about my life.
If instead, I choose to focus on the many things I have to be thankful for, I quickly realize how much God has given me.
In her book One Thousand Gifts, Ann Voskamp shares how learning to notice the smallest gifts from God cultivated her heart of gratitude. She says,
Gratitude for the seemingly insignificant- a seed- this plants the giant miracle…When I give thanks for the seemingly microscopic, I make a place for God to grow within me.
For me, this looks like thanking God for the moment this morning when my daughter and I danced and laughed together in the living room, or yesterday when my son asked me to sing to him before nap. It's gifts like a hot cup of coffee or a few quiet minutes while my kids sleep. It's a good book to read, or a beautiful sunset.
If I begin to see even these small things as gifts from God, I will realize I'm drowning in things to be thankful for! This is a great way to change my heart from bitterness to gratitude and joy.
2) From Anxiety to Trust
In Psalm 77, Asaph is in trouble, and he begins to doubt God. He says,
Has His steadfast love forever ceased? Are His promises at an end for all time?
I understand Asaph's situation. When anxiety or fear sets in, it's easy to doubt or forget God's promises.
I've often experienced this. Worry easily takes over, and before I know it, I'm consumed with fear and not trusting God. It can be very difficult to get my heart in the right place when I'm in the throes of anxiety.
Asaph has a great solution for this - gratitude!
Instead of letting his fear run the show, he begins to list the things God has done. He says,
I will remember the deeds of the Lord; yes, I will remember your wonders of old. I will ponder all your work and meditate on your mighty deeds,
Instead of dwelling on his fear, Asaph meditates on God's faithfulness and provision.
Remembering all the ways God has cared for His people, and the specific ways He's provided in my own life can be so helpful in times of anxiety. He's been faithful before, so I can trust that He'll be faithful again!
3) From Dull to Radiant
Noticing all of God's gifts and giving thanks for them can bring so much joy to life.
When everything is a gift, life is full of beauty, fun, and contentment.
I've recently begun keeping a gratitude journal to focus my mind on giving thanks. I simply list a few things each day that I'm thankful for, some big and some small. This easy exercise has already made such a difference!
I find myself looking for things to be thankful for. I'm overwhelmed by all of the good gifts I have! I'd encourage you to try it yourself.
4) From Self-Focus to God-Focus
Living a life of gratitude is a simple way that I can bring glory to God.
He is the Giver of all good gifts, and showing my thanks highlights His grace and goodness.
Nicodemus the Hagiorite said,
Every time you feel in God's creation something pleasing and attractive, do not let your attention be arrested by them alone, but, passing them by, transfer your thought to God and say, 'O my God, if Thy creations are so full of beauty, delight, and joy, how infinitely more full of beauty, delight, and joy art Thou Thyself, Creator of all!
Giving thanks for God's gifts should cause me to give glory to Him!
After a few weeks of practicing gratitude daily, my heart and mindset are changing!
I'm learning to recognize how much good I have in my life and to find things to be thankful for even in frustrating situations.
I'm even learning to remember God's faithfulness during anxious times and cultivating a grateful heart by noticing all the gifts God has given.
Gratitude can make such a difference!
Gratitude is so important in the life of the believer. Our God has given us endless good gifts, and focusing on them can be so helpful to our sinful hearts.
Ultimately, gratitude leads us to glory in the One who pours out His love and goodness on us.
Be grateful today. Gratitude will change your life.
You may also be interested in the following posts by Alex (Bio Below):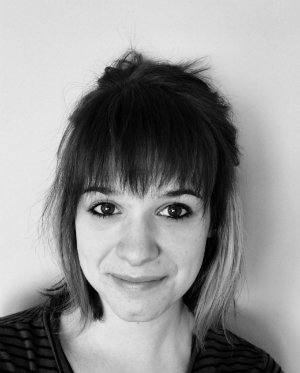 Alexandra is married to her high school sweetheart Tim and mama to MaryKate and Oliver. She earned her Bachelors in Music from Cornerstone University and enjoys teaching piano lessons and leading worship at ABC. When she's not wrangling her active littles, she's probably drinking a latte or rearranging her living room. Again.
Subscribe to ABC Voices!