"Heavenly Father, I really need to hear an answer from you. Please hear me and tell me what to do." I prayed aloud as I walked my dog Harley in the evening, just as the last of the pink and purple sunlight melted into the trees. I had been talking to God for a while on my walk, thanking Him for my family, confessing my recent sins, and simply adoring His character and all that He has done. I reiterated my request: "Lord, please give me the answer. I'm so frustrated and don't know what I'm supposed to do." Harley tugged at the leash as we got close to the house. Before I opened the door, I looked up into the sky and sighed, thinking, "Well, maybe God didn't hear me tonight."
Have you ever felt that God doesn't hear you? Maybe you worry that He's mad at you or wants to make you miserable by not answering. Well, fortunately, you and I aren't alone. If you take a look at any number of the Psalms, you'll see David crying out to God and asking where He is. Over and over, David requests that God will hear his prayer and listen to his pleas for help.
Incline your ear, O LORD, and answer me, for I am poor and needy. -Ps 86:1
Answer me, O LORD, for your steadfast love is good; according to your abundant mercy, turn to me. Hide not your face from your servant, for I am in distress; make haste to answer me. -Ps 69:16-17
The Next Time You Pray, Ask Yourself These Questions
1) What is my motivation?
Often, when my son is acting out or driving me crazy, I pray, "Father, please help Elliot to stop being so annoying." Now, this prayer is entirely selfish. I am treating God like a magic genie or a wishing well by casually tossing my wish into God's lap and hoping for the best.
1 John 5:14 says, "And this is the confidence that we have toward him, that if we ask anything according to his will he hears us." Is it God's will that I enjoy peace and quiet whenever I want it? No! It is God's will that I glorify Him in everything.
How can I change that prayer to one that God will be pleased to answer? Here is a good example: "Lord, I'm feeling aggravated right now. Please guide me by your Spirit to act on what is right according to Your Word instead of how I'm feeling. Thank you for giving me this opportunity to show grace to my son."
2) Am I in sin?
This question isn't pertaining to any sin we commit. All of us sin daily and constantly need to rely on the forgiveness that God has granted us through Jesus Christ. No, this question makes me examine myself more closely. Is there a sin that I am hanging onto and refusing to repent of?
A good way to figure this out is to use the example in Psalm 139:23-24:
"Search me, O God, and know my heart! Try me and know my thoughts! And see if there be any grievous way in me, and lead me in the way everlasting!"
Ask the Lord to help you to examine your heart. If something sticks out in your mind, repent of it! Thank God for his amazing forgiveness and put it away from you so that you can get back to having a refreshing and open prayer life.
3) Is God answering in a way I'm not recognizing?
When I was in grade school, my dad taught me something invaluable. Whenever I had an issue at school, whether it be with a friend, a teacher, or a homework assignment that was too hard, before he would say anything else, my dad would ask, "What do you think God is trying to teach you?" As a kid, it made me roll my eyes, but as an adult, I recognize how important that question is.
When I am praying and asking for an answer, sometimes changing my perspective helps me to see that God is answering by teaching me something. Maybe He is answering, "wait," and teaching me to be patient. Maybe I need to learn to dig into the Word to learn what God would have for me, instead of sitting back and getting flustered.
The day after that "prayer walk" with my dog, I continued to feel discouraged and upset that God wasn't answering my prayer. But while I was driving around town, I started to think about my situation and decided to change my perspective. What if God was teaching me something by not answering right when I demanded it? I immediately began to pray and thank God for being gracious and patient with me. I was able to see over the next few days just how God would answer that prayer.
If any of you lacks wisdom, let him ask God, who gives generously to all without reproach, and it will be given him. -James 1:5
I'm so thankful for a God who doesn't leave me to figure things out on my own. As I continue to study the Scriptures, I can learn to have the right motivation to pray, repent of sins I hang on tightly to, and find out how God is teaching me each and every day.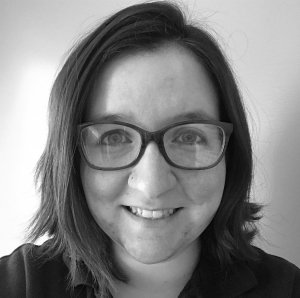 McKenzie Hollingsworth lives in Allendale with her family. She met her husband Bradley on a dating website and they've been smitten ever since! They share their home with their busy, active son and their two dogs. McKenzie works part-time, caring for people who have just undergone surgery. She loves spending time with her family, baking treats for anyone who walks in the door, and going on dates with Bradley.
Subscribe to ABC Voices