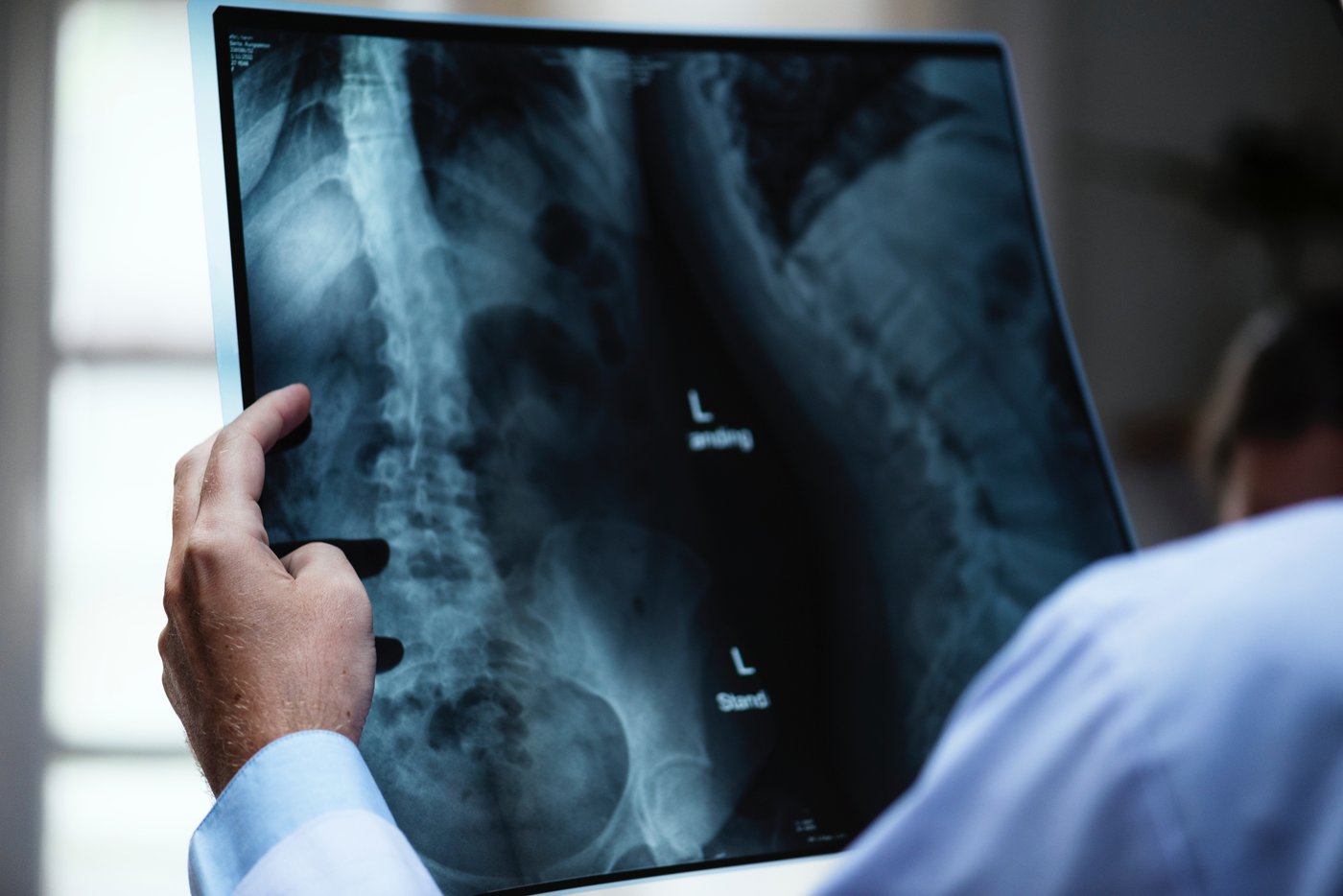 Typically, people don't ask you if you are healthy, but what if someone did?
What would you say?
When we talk about health, we usually think about physical health. "This cold is the worst." "My joints are killing me." "I really need to lose weight."
But physical health is just one area. We need to think about health in all areas of life, including emotional/mental health and spiritual health.
I find that taking care of one or two of these areas of our health is somewhat doable, but having enough self-discipline to manage all three is often tough. It seems that when we try to focus a little bit more on one of these areas, the others may get neglected.
Sometimes I think taking care of our health is a full-time job!
Christians need to stay healthy
One reason Christians often struggle with their own health is because they are called to deny themselves and consider other's needs.
Do nothing from selfish ambition or conceit, but in humility count others more significant than yourselves. Let each of you look not only to his own interests, but also to the interests of others. (Philipians 2:3-4)
Sometimes we think we don't have time to care for ourselves because we are so busy caring for others, putting them ahead of ourselves.
While it is good, and Christ-like to care for others, we need to remember what the airlines have taught us.
During an emergency on a plane, they tell us to place our oxygen masks on BEFORE helping others.
Why? Because if we can't breathe we will not be of any use to anyone else.
Christians, keep following our savior's example and serving others, but please also take care of your own health in all areas of life.
In the long-run, this will only help you to faithfully care for others and show the love of Jesus.
In the rest of this article we are going to explore what the Bible has to say about:
Spiritual health
Physical health
Mental health
Spiritual Health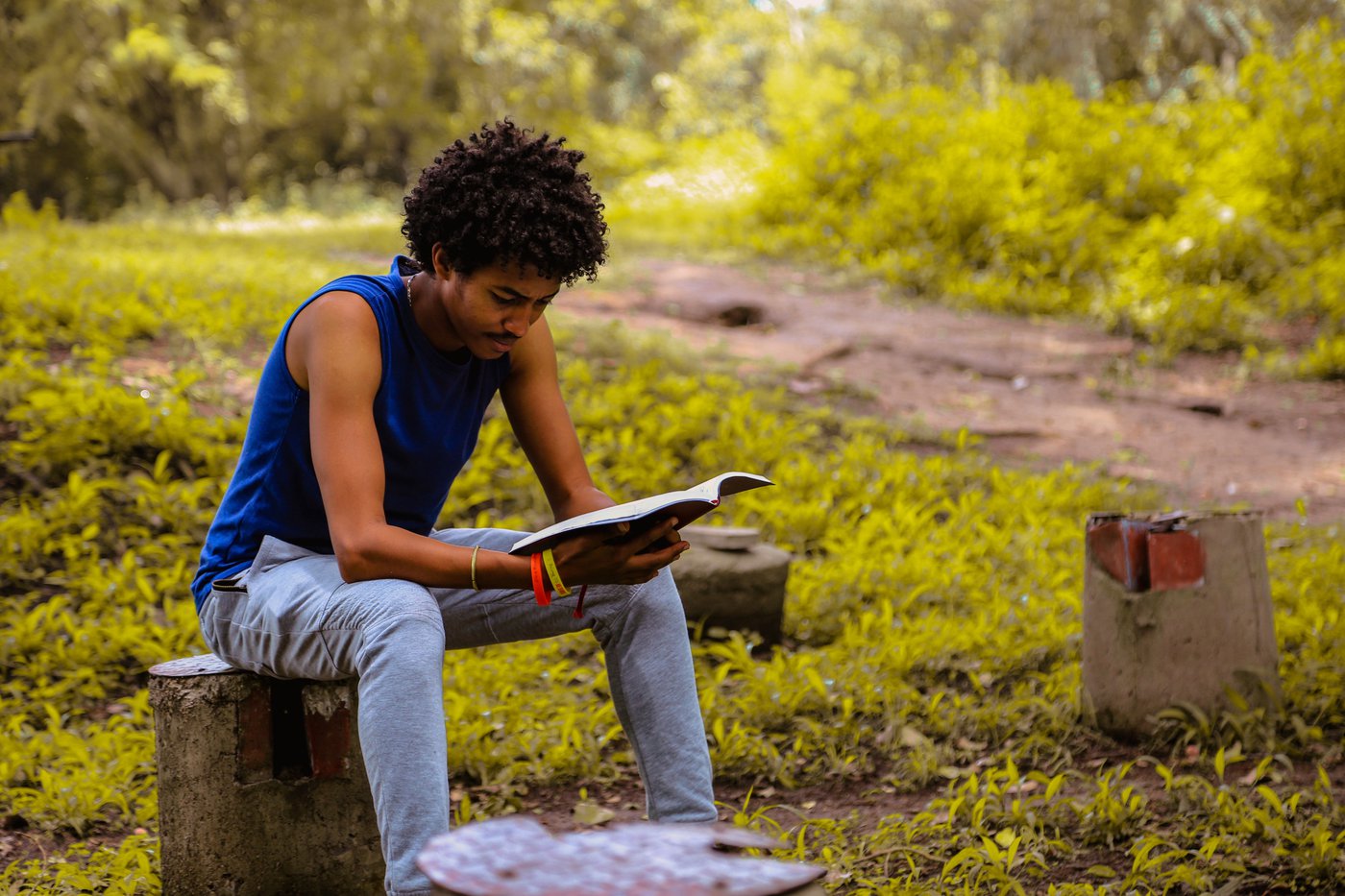 Your health is all connected.
The scientific community knows that physical health is connected to emotional, mental health and vice versa.
But perhaps the most important of them all is your spiritual health.
When we have a healthy relationship with God, it inspires health in the rest of our lives.
1 Timothy 4:8 tells us "for physical training is of some value, but godliness has value for all things…".
And Proverbs 3:7-8 says, "Do not be wise in your own eyes; fear the Lord and shun evil. This will bring health to your body and nourishment to your bones".
What can we do to improve our spiritual health?
1) Guard your eyes
Matthew 6:22 says "The eye is the lamp of the body. If your eyes are healthy, your whole body will be full of light."
What are you watching? What are you allowing your eyes to view? If not good, it can dim your light.
2) Pray for the Holy Spirit
Pray and ask that the fruit of the Spirit will continue to grow in your life.
Galatians 5:22-23 says, "But the fruit of the Spirit is love, joy, peace, patience, kindness, goodness, faithfulness, gentleness, self-control; against such things there is no law."
3) Grow in godliness
How do we grow in godliness?
2 Peter 1:3-7 shows us a helpful progression on how to grow as Christians.
His divine power has granted to us all things that pertain to life and godliness, through the knowledge of him who called us to his own glory and excellence…
… For this very reason, make every effort to supplement your faith with virtue, and virtue with knowledge, and knowledge with self-control, and self-control with steadfastness, and steadfastness with godliness, and godliness with brotherly affection, and brotherly affection with love.
4) Know & show grace
Those of us who have trusted Jesus have experienced truly amazing grace in our lives. We need to rejoice in that grace and share it with others.
Proverbs 16:24 says "gracious words are a honeycomb, sweet to the soul and healing to the bones."
What if we took it upon ourselves to be more kind and gracious?
According to Proverbs, it will be healthy for both body and soul!
Physical Health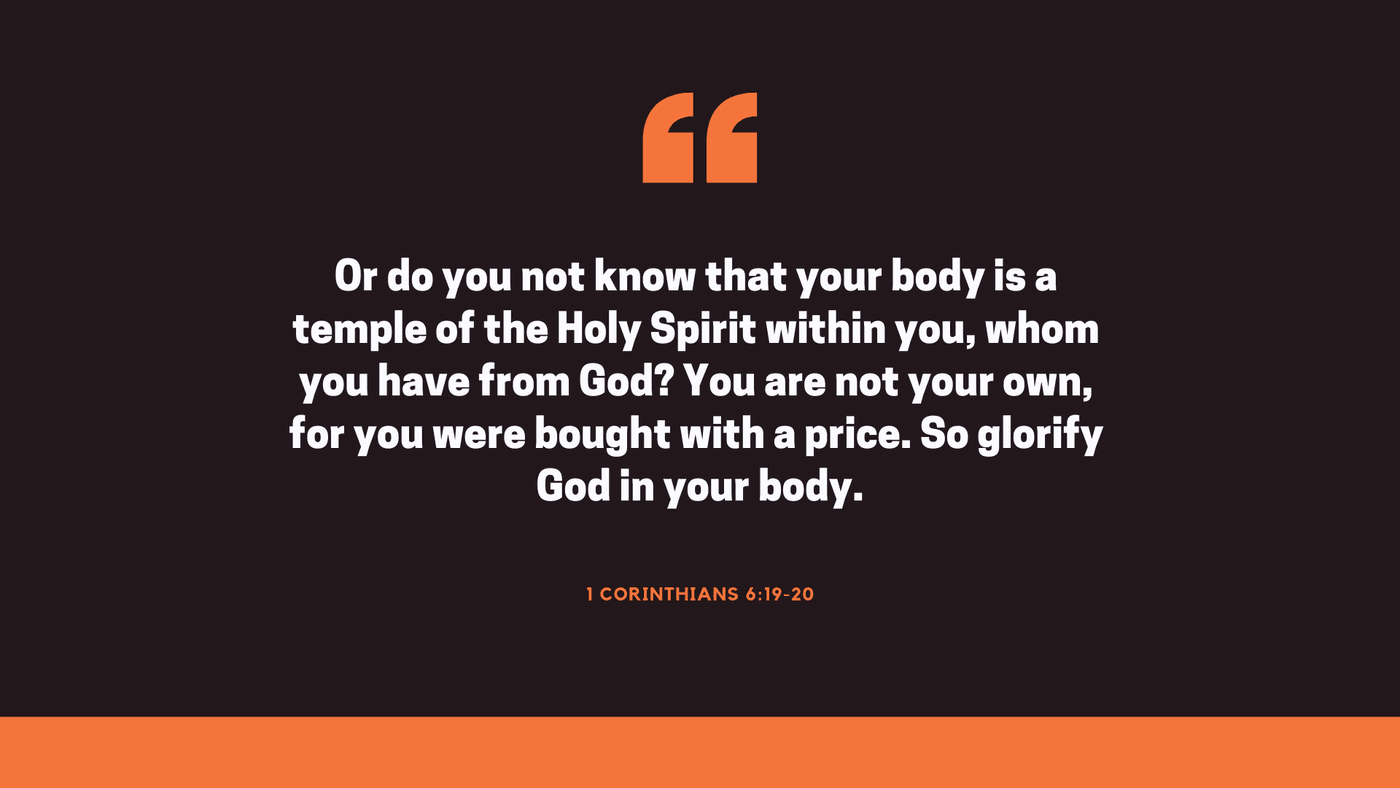 God does not only care about "spiritual" things. God wants us to glorify him with our physical bodies.
Honoring God with our bodies is a form of worship.
Here are 3 areas of physical health which the Bible has a lot to say about.
1) Food/Diet
Proverbs 23:2 says "put a knife to your throat if you are given to gluttony" and Proverbs 25:28, "A man without self-control is like a city broken into and left without walls."
When we indulge in gluttony we are doing more than being unhealthy, we are pushing aside the fruit of the Spirit, namely self-control.
When we are not exercising self-control, we are defenseless and vulnerable to sin and temptation.
If gluttony is a serious problem for you, consider today what you can do to get control and honor God with your diet.
2) Exercise
1 Timothy 4:8 tells us "for physical training is of some value, but godliness has value for all things…".
There are many health benefits to regular physical activity!
The American College of Sports Medicine began a movement called Exercise is Medicine because it truly is.
Find someone to join you and get your body moving
3) Sleep
What does quality sleep have to do with health?
There is evidence that sleep deprivation is associated with obesity, focus/learning issues, etc.
It is hard to be at optimal health if not sleeping well.
So, what does bible have to say about sleep? Quite a lot actually.
On one hand it warns that sleeping too much may result in poverty (Proverbs 6:10-11, Proverbs 20:13).
But sleep is also a gift for those who have worked hard.
Ecclesiastes 5:12 says, "Sweet is the sleep of a laborer, whether he eats little or much, but the full stomach of the rich will not let him sleep."
Emotional / Mental Health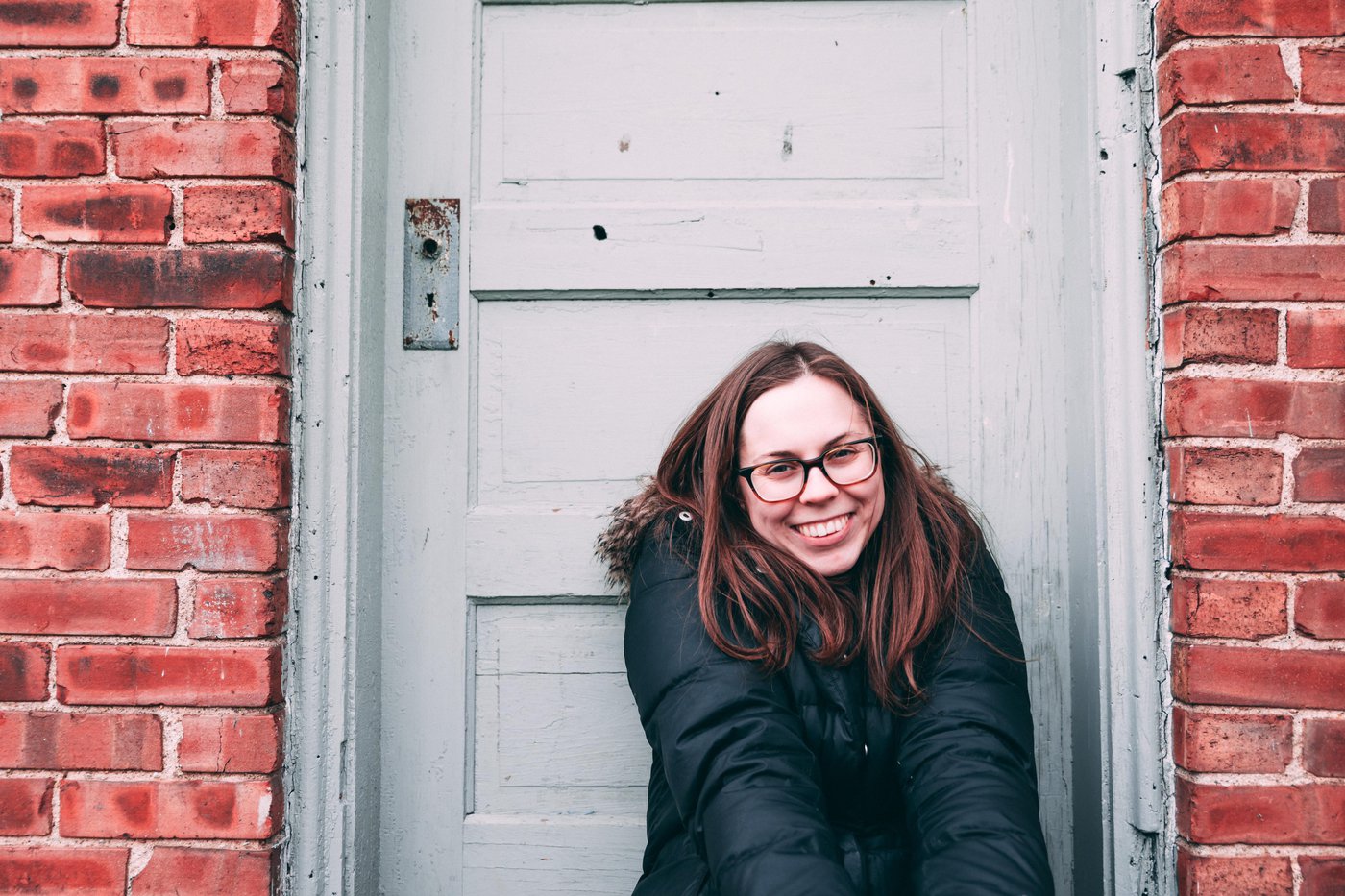 The Bible is clear that our emotions and mindsets impact our health.
Proverbs 14:30 says, "A tranquil heart gives life to the flesh, but envy makes the bones rot."
And Proverbs 17:22 tells us, "A joyful heart is good medicine, but a crushed spirit dries up the bones."
By definition, someone who is mentally healthy is able to cope with normal stresses of life, work productively, and contribute to community.
Let's be honest, life is hard and we can get spun around in several directions inside our head.
But as we overcome the struggles of life, let's first look to God, his word, and Christian community for help. Romans 12:2 tells us to "be transformed by the renewing of your mind".
We don't need to read more self-help books, we need to make sure we are filling our mind with the word, fixing our eyes on Jesus and what he says about us, our identity, our inheritance, his promises, etc.
Only Jesus can satisfy the longings of our soul and meditating on him is the best thing we can do to develop a healthy perspective on life.
What robs you of joy? What worries are swirling around in your head?
We all need to learn to "take captive every thought to make it obedient to Christ" (2 Corinth 10:5).
If you're not sure where to start in improving your emotional/mental health, start at the cross.
Get to know your savior in the word. Meditate on his love towards you. Praise him in prayer and personal worship.
Learning to be healthy in all areas of life
The battle is real.
We are under the curse of sin which decays the body, haunts the mind, and kills the soul.
But we have a wonderful savior who saves the soul, transforms the mind, and will one day glorify our bodies.
In the meantime, let's honor God with the whole of our lives.
So let me ask you.
Are you healthy?
What can you do today to improve your health?
This is my challenge to you: take one good step towards better health today.
In the end, know that each step will benefit you, bless others, and honor God.
You might like these other posts (Bio below)
Get the entire Book of James in 80+ Custom Graphics for FREE by subscribing to our newsletter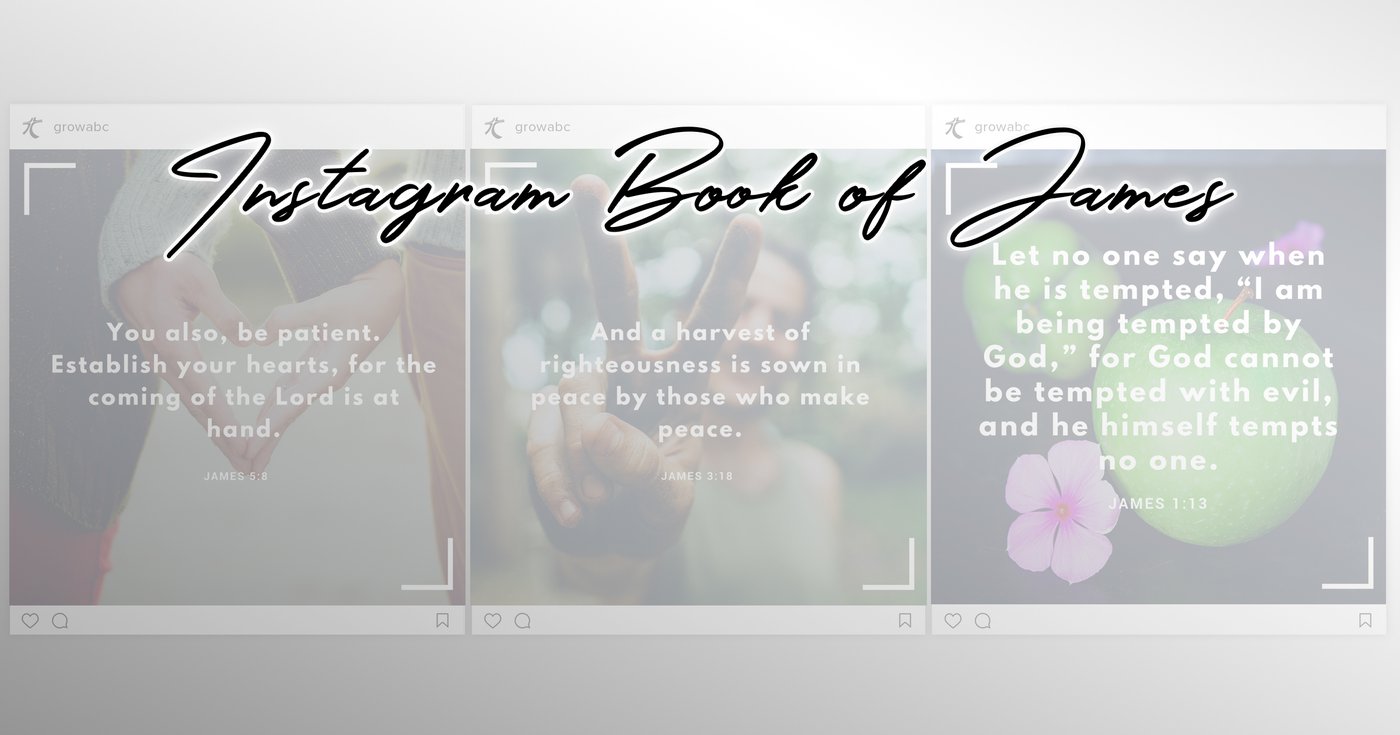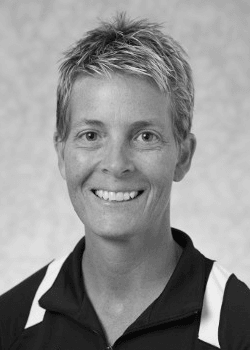 Heather is a professor in Sports Medicine and Mom to daughter Izabel. She is an Ohio native and huge Ohio State Buckeye fan. Heather loves to travel and take amazing photos of God's creation. Althought she lives in Michigan, she prefers a warm weather climate.