I never realized that anxiety plays a part in the story of Mary and Martha.
I've heard the familiar story from Luke 10 many times, but recently I read it, and something stood out to me.
Now as they went on their way, Jesus entered a village. And a woman named Martha welcomed him into her house. And she had a sister called Mary, who sat at the Lord's feet and listened to his teaching. But Martha was distracted with much serving. And she went up to him and said, "Lord, do you not care that my sister has left me to serve alone? Tell her then to help me." But the Lord answered her, "Martha, Martha, you are anxious and troubled about many things, but one thing is necessary. Mary has chosen the good portion, which will not be taken away from her." -Luke 10:38-42
Jesus points out that Martha is "anxious and troubled about many things".
As I read that verse, a light bulb went on in my mind.
Martha was a real person, a regular woman just like me.
She was stressed about taking care of visitors in her home.
If she was anything like I am, she wanted everything to be just right, to make sure all of her guests were comfortable and enjoying themselves.
Maybe she was overwhelmed, and worries about finished all her tasks started to get the best of her.
She was anxious, and starting to feel out of control.
I know that feeling all too well.
Anxious and Troubled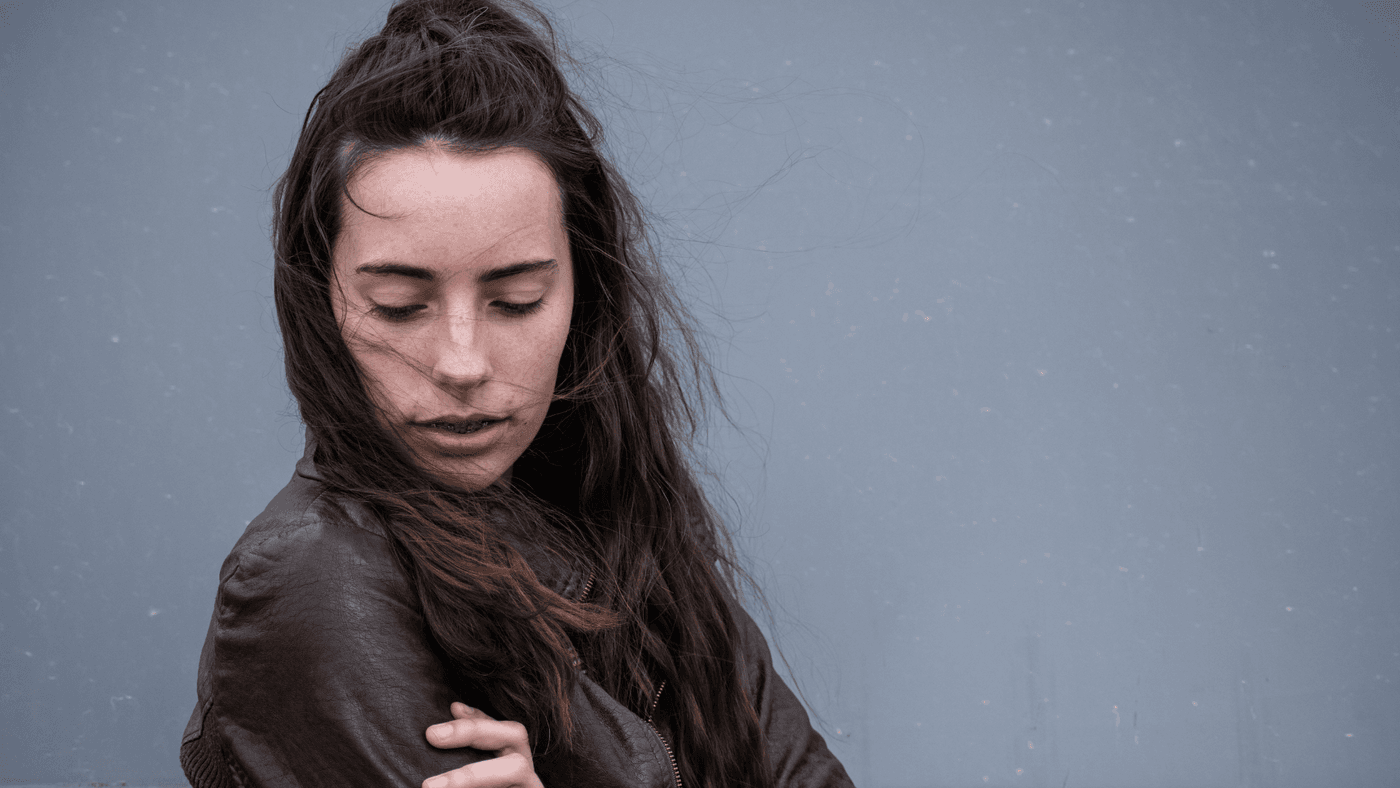 I often think of all the ways things will go wrong, and all the negative thoughts others might think of me.
My mind is continually humming.
Rehashing conversations and thinking through hypothetical situations.
Tight finances, family struggles, work deadlines…there's always something I'm troubled about.
Sometimes my mind gets so jumbled up with worry I just can't seem to straighten it out.
When I'm feeling anxious and troubled about something, I try to take a step back and gain some perspective.
I think of Jesus' words to Martha and ask myself, "What's the one necessary thing?"
"You are anxious and troubled about many things, but one thing is necessary. Mary has chosen the good portion, which will not be taken away from her."
Mary had chosen to sit and listen to Jesus.
She wasn't concerned with everything happening around her; she was solely focused on Him.
Typically whatever I'm troubled about seems enormous and unsolvable (and sometimes it is) but when I look at Jesus my focus starts to shift from my problems to the hope He offers.
I don't mean to say that just getting a better perspective and thinking of Jesus will fix your problems or completely take your anxiety away because it probably won't.
As I walk through life I'm understanding more and more that things aren't always simple to understand or easy to fix.
In fact, I'm experiencing some complicated things myself.
I've always struggled with worry, but over the past year, things have gotten more difficult for me.
Dealing with some tough life circumstances has brought my anxiety to another level.
Some days I feel a tightness in my chest, like I can't breathe deeply enough.
Sometimes it feels like a hand clamped around my throat, tighter and tighter.
Some days it's a nauseating pit in my stomach.
I have tools for dealing with my anxiety, some of which are prayer, meditating on Scripture, listening to music, and hugging my kids.
But there are days when it seems that I can't get fear to release its grip on me, no matter what I do.
This is a continuous struggle for me, and quite possibly something I'll deal with for the rest of my life.
Peter's words in John 6 pierce my heart with hope.
Where Else Can We Go?
After this many of his disciples turned back and no longer walked with him. So Jesus said to the twelve, "Do you want to go away as well?" Simon Peter answered him, "Lord, to whom shall we go? You have the words of eternal life." -John 6:66-68
Where else can I go, but to Jesus?
Where else can I go, but to the One who knows me better than I know myself?
Where else can I go, but to the One who gave His life, that I might have life abundant?
Many struggle with a debilitating anxiety that I have never experienced, and if you are one of those, my prayer for you is that you would turn to Jesus, who has the words of eternal life, and who promises rest for your soul.
Come to me, all you who are weary and burdened, and I will give you rest. Take my yoke upon you and learn from me, for I am gentle and humble in heart, and you will find rest for your souls. -Matthew 11:28-29
When I'm feeling wound up with worry, the best thing I can do is set my cares aside, even for just a moment, to sit at Jesus' feet, as Mary did.
It's not necessarily a quick fix.
I might not feel better right away, but filling my mind with God's truth is the first step to rest and peace.
Practical Tips to Help with Anxiety
Over the years I've discovered some tools that help with my anxiety.
Some are suggestions I've received from others, and some are things I've discovered on my own.
1. Listen to music filled with truth about Christ.
Music has a way of gripping my heart.
When I'm starting to fall down into fear, songs about Jesus and His love can calm me down like nothing else.
2. Meditate on Scripture.
In Luke 10, Jesus tells Martha that "one thing is necessary"and then commends Mary for choosing to sit and listen to His words.
If Jesus says it's necessary to listen to His Word, we should make it a priority.
Read the Bible!
Learn about who God is and how much He loves you.
Meditate on His promises and find rest for your soul.
3. Talk to God.
This may be obvious, but when your heart is troubled, pray!
Tell God how you're feeling.
And if you're too anxious for words, remember the promise in Romans 8:26
Likewise the Spirit helps us in our weakness. For we do not know what to pray for as we ought, but the Spirit himself intercedes for us with groanings too deep for words.
(Here are 9 simple strategies for a thriving prayer life)
4. Talk to a friend or counselor.
Sometimes just sharing my anxious thoughts with someone brings relief.
I process things verbally, so putting my worries into words helps me to think things through.
Find someone you trust who will listen to you and share wisdom from God's Word with your anxious heart.
5. Take a break from social media.
Social media just adds to my anxiety.
I want people to like my posts and I want more followers.
I wish my house looked like hers.
Why don't I look as cute as she does?
Silencing the noise from Instagram, Facebook, Twitter, and YouTube quiets my mind and makes more room for prayer, Scripture memory, playing with my kids, or even just reading a good book.
6. Play the tape to the end.
What are you anxious about?
What if it actually happened?
Ask yourself, "If this happened to me, would God still be faithful? Would I still trust Him? Would He still take care of me?"
I've discovered that "playing the tape to the end" can actually be very helpful in calming my anxiety.
I realize the specific thing I'm worrying about is totally in God's hands, and even if it happened I would still trust His promises.
The End of the Story
I like to imagine the rest of Martha's story.
I like to think that she set down the dishes of food she was holding, hung up her apron, and came to sit at Jesus' feet with her sister.
Setting aside her worries and cares to listen to Him, to be with Him.
I don't know the end of my story, but I serve the same Jesus that Martha did, and I know that He has the words of eternal life.
When I am anxious and troubled, I will choose to sit at His feet and listen to His words.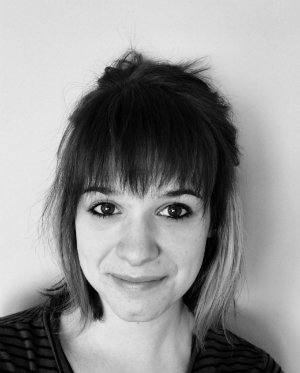 Alexandra is married to her high school sweetheart Tim and mama to MaryKate, Oliver, and Sunny. She earned her Bachelors in Music from Cornerstone University and enjoys teaching piano lessons and leading worship at Allendale Baptist Church. She is also a business owner providing social media management and marketing for local businesses. When she's not wrangling her active littles, she's probably drinking a latte or rearranging her living room. Again.